The multi-part series Copper at the Crossroads takes a closer look at copper mining in Arizona. Throughout the series, Arizona Public Media reporter Mark Duggan examines the history of copper mining in Arizona and considers both sides of the debate over mining.

Driving south on State Route 177, one crests a hill and there it is: the massive, layered open pit of the Ray Mine. One gets substantial glimpses of the abyss from the highway, but the best way to see it is to take a side road that twists through tailings piles and arrives at a public overlook. The small observation point features a 180 degree view of the mine.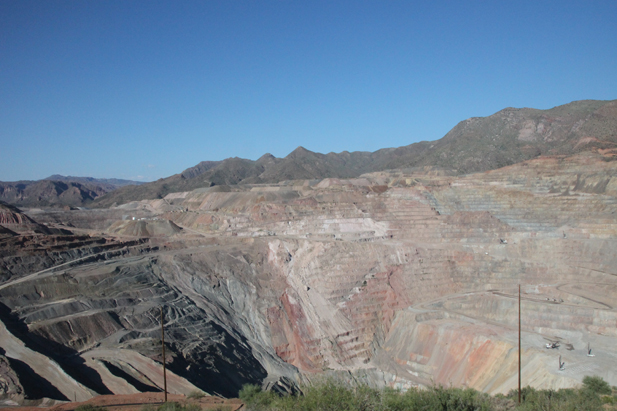 Another view of the Ray Mine open pit.
This stereo recording features the sounds of distant heavy machinery emanating from the mine pit. The trucks and loaders heard in the recording are approximately 2,000 feet below the observation deck.
The Ray Mine is 70 miles north of Tucson in Pinal County. The operation consists of one of the world's largest open pit mines and a smelter and concentrator facility 18 miles away in the town of Hayden. The mine has its own railroad, which transports ore from the pit to Hayden.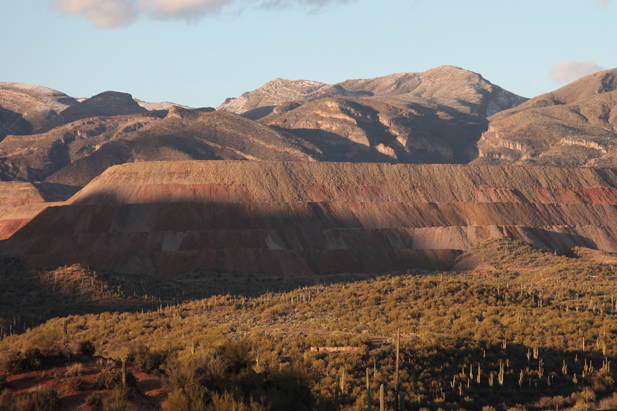 Tailings piles at the Ray Mine.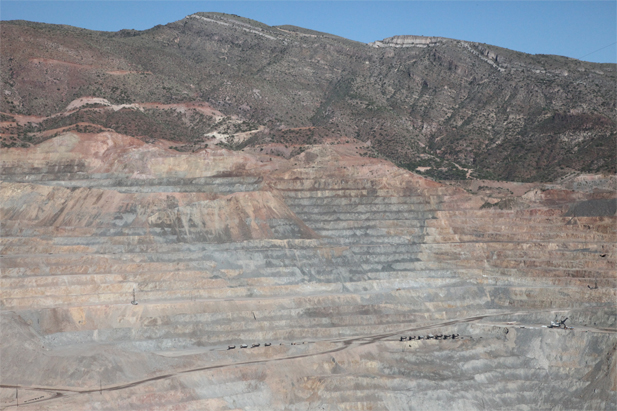 The massive open pit at the Ray Mine, north of Tucson.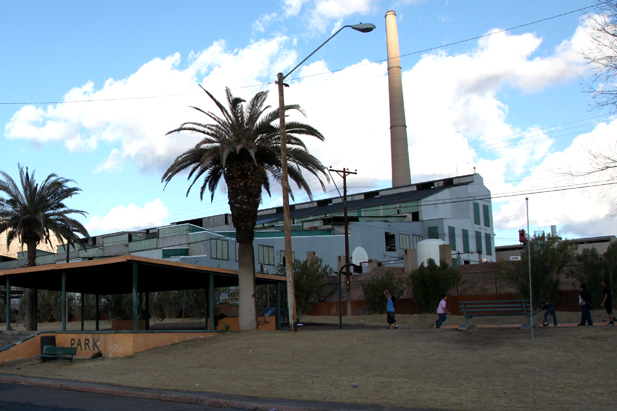 PHOTO: Mark Duggan
A city park in downtown Hayden, AZ. The Hayden concentrator and smelter looms in the background.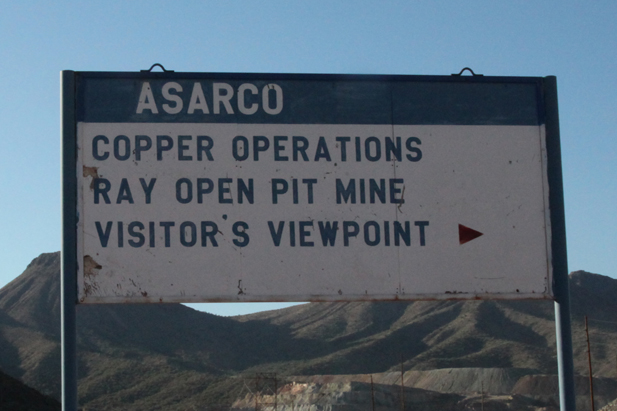 ASARCO sign along SR177.
The full Copper at the Crossroads series can be found online here. It includes interviews with Rosemont Copper president Rod Pace and area residents opposed to the mine.