The multi-part series Copper at the Crossroads takes a closer look at copper mining in Arizona. Throughout the series, Arizona Public Media reporter Mark Duggan examines the history of copper mining in Arizona and considers both sides of the debate over mining.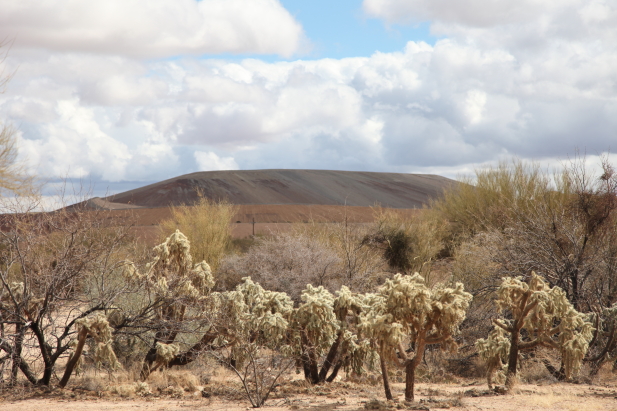 PHOTO: Mark Duggan
Tailings piles near the Mission Mine, south of Tucson.
Deep in a building at the University of Arizona, a group of scientists are studying dust. They're part of the UA's Superfund Research Program, tasked with examining the health effects of mine tailings. Tailings are the piles of crushed rock that are a hallmark of most mineral mines, a by-product of the extraction process. But modern processing techniques grind tailings into much finer particles than that found in regular dust. Those particles can cause a variety of health problems when inhaled. The researchers studying dust are part of a five-year project to determine the extent of those health problems.
Some Green Valley and Sahuarita residents know firsthand how fine tailings dust can be. Several windstorms in the past two years kicked up great clouds of dust from the nearby Mission Mine and delivered it right into people's homes. Mine owner Asarco agreed to pay a $100,000 fine as part of a settlement with Pima County over air quality violations.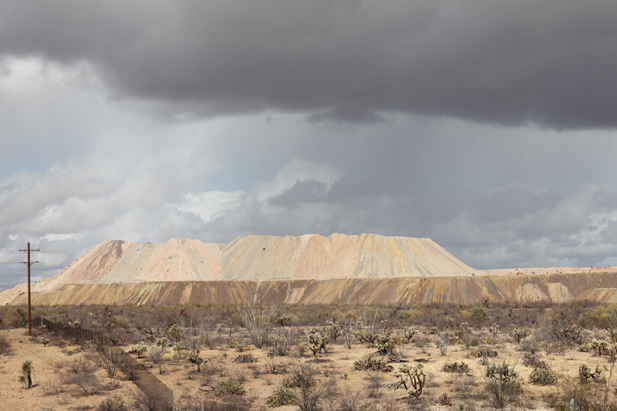 PHOTO: Mark Duggan
More piles of tailings, near Mission Rd. west of Sahuarita, AZ.
Last fall, the Superfund researchers issued their first report. Raina Maier, a researcher with the program, says their research found the Mission Mine's tailings weren't toxic. That is, they contained no more heavy metals than dust from the Sonoran Desert. But the tailings dust did contain a lot more small particles than Sonoran Desert dust.
In this interview from late 2010, Maier explains the research, and more about tailings dust.

PHOTO: Mark Duggan
Mission Rd. passes by large piles of tailings, otherwise known as waste rock, near the Mission Mine.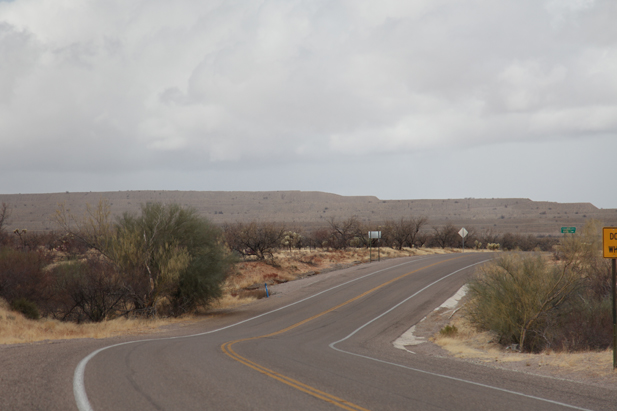 PHOTO: Mark Duggan
Tailings piles from the Sierrita Mine loom just to the west of the Green Valley, AZ town limits.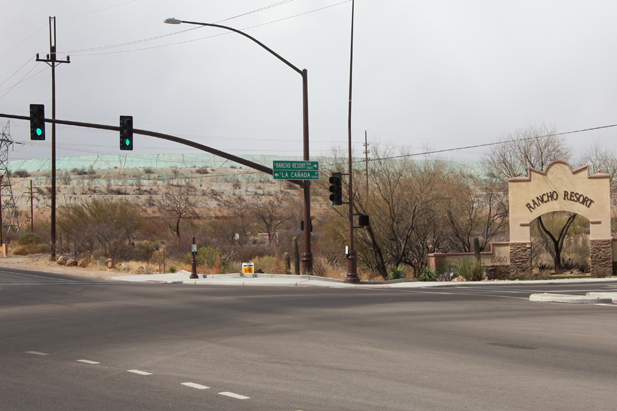 PHOTO: Mark Duggan
Some of the Mission Mine's tailings are piled within a few hundred feet of subdivisions in the Green Valley and Sahuarita area.