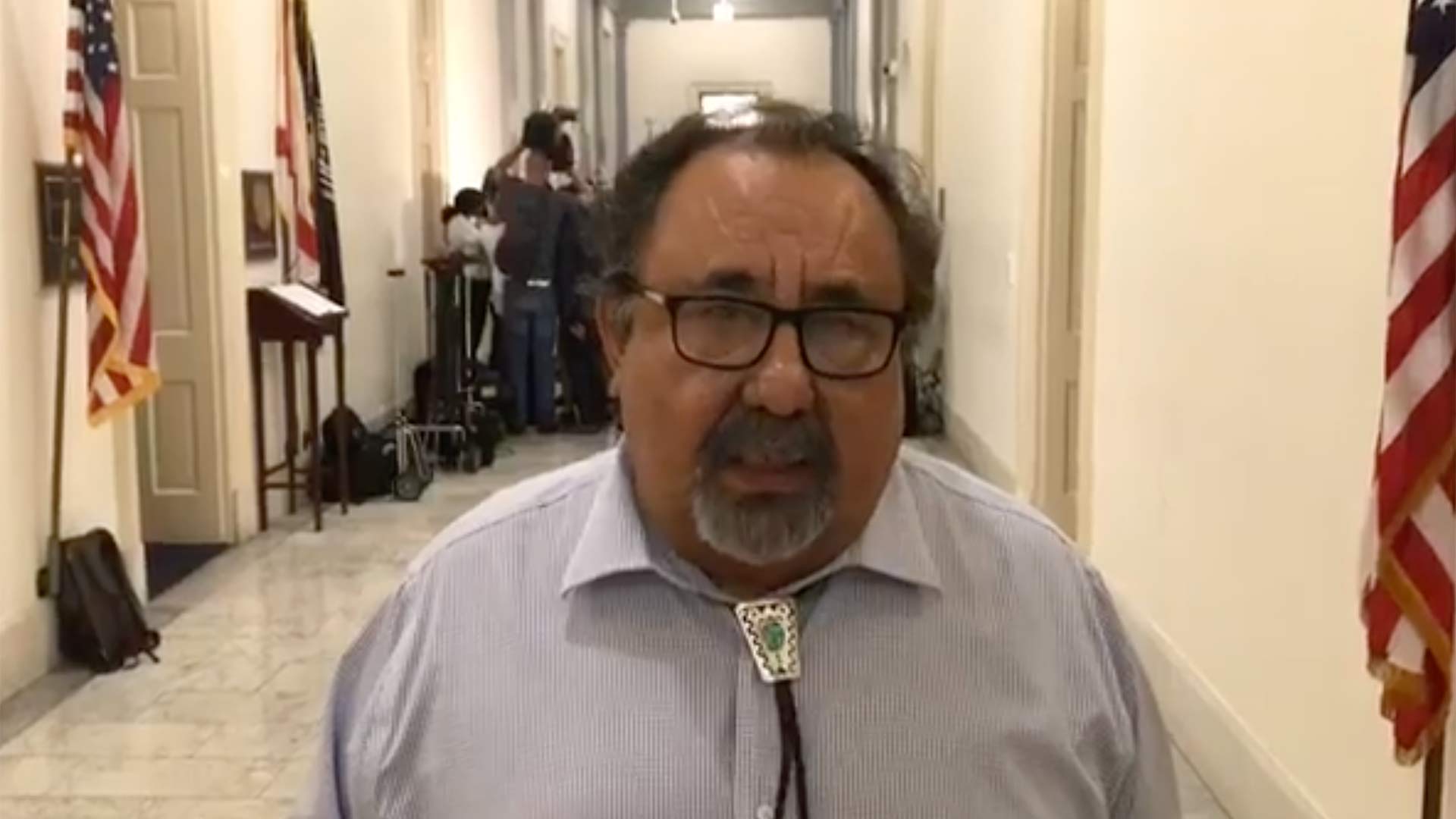 Screenshot of a video posted to U.S. Rep. Raúl Grijalva's Facebook page, July 25, 2018.
Democratic Arizona Congressman Raul Grijalva says he's disappointed after meeting at the capitol with Homeland Security Secretary Kristjen Nielsen Wednesday. Grijalva and other Hispanic Caucus members discussed the ongoing effort to reunite immigrant children separated from their parents under President Donald Trump's "no-tolerance" policy at the border.
After the meeting, Grijalva posted his reaction on social media.
"I have no confidence that this secretary is able to handle this critical question, and I certainly have no confidence that this administration, personified by Sessions and Trump, are in any position to show any decency, and respect for the law, and any humanity to the crisis that we're in," Grijalva said in a video his staff posted on Facebook.
Grijalva says when discussing the immigration issue, questions caucus members asked of Secretary Nielsen and her staff appeared to be "over their heads." He says she promised that Homeland Security would reunite the remaining separated children by a court-imposed deadline, but Grijalva said he doubts that will happen.