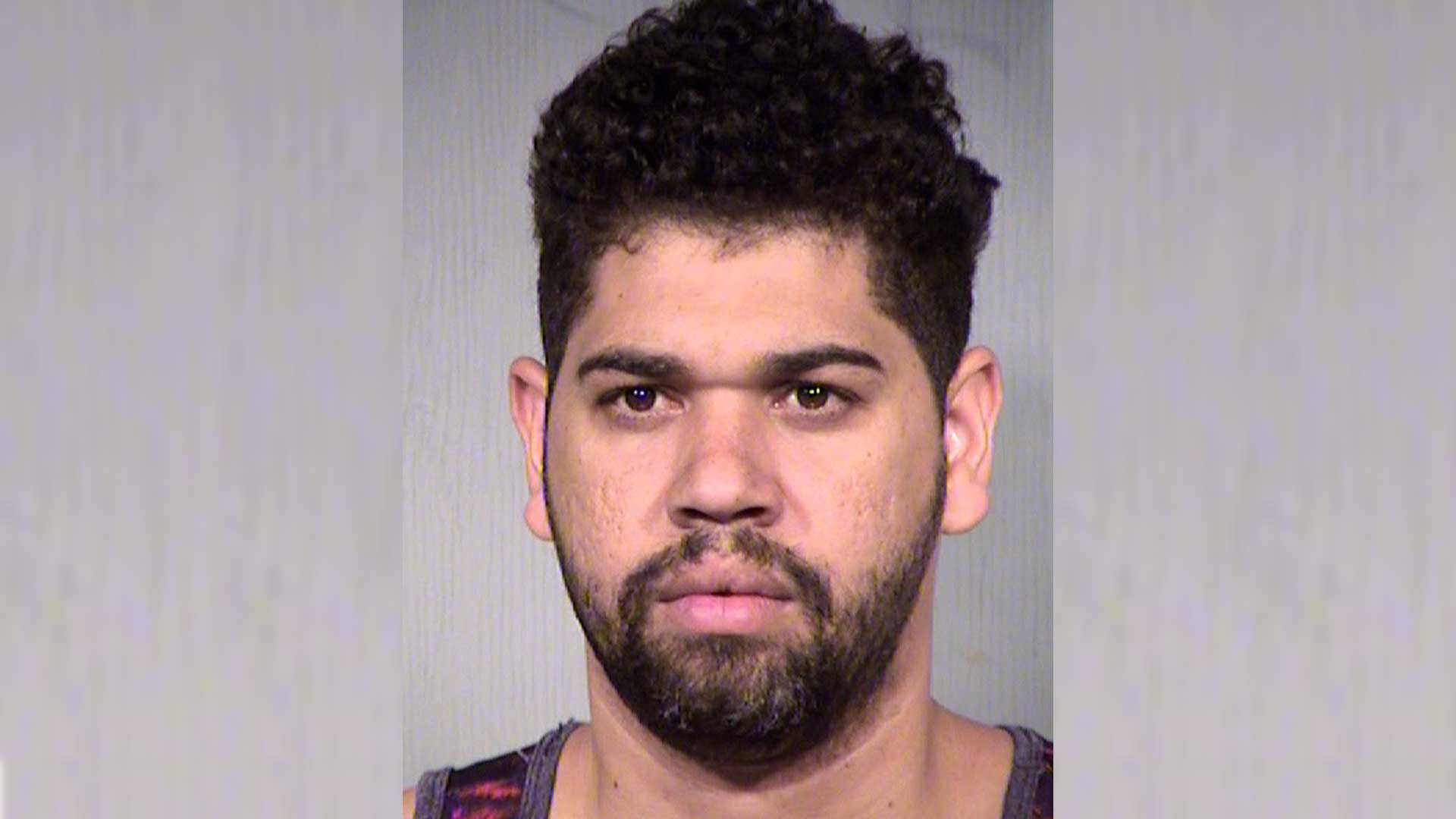 Fernando Magaz Negrete
Maricopa County Sheriff's Office
Southwest Key, a company hired by Immigration and Customs Enforcement to house immigrant children, has fired an employee in Phoenix accused of molesting a teenager.
Phoenix police say they arrested 32-year-old Fernando Magaz Negrete, the former Southwest Key employee, on charges he sexually abused a 14-year-old immigrant girl.

Negrete is in jail, charged with a felony, and placed on a $150,000 bond. Court records indicate that Phoenix police were called to the Southwest Key facility last week.

The report also indicates that the 14-year-old girl's roommate told investigators that she saw Negrete enter their room on the night of June 27, kiss the girl and touch her genitalia.
Police say surveillance video shows Negrete approaching the room several times that night. But the doorway to the bedroom and the bedroom are outside of the camera's view.
Southwest Key spokesperson Jeff Eller sent a statement that reads: "When a child tells us of inappropriate behavior, we immediately call law enforcement and start an internal investigation as appropriate. That's what happened in this case. "
Southwest Key has a shelter in Tucson that can house up to 300 kids from 4 to 17 years old. In 2015, multiple children at the shelter claimed they were molested, got poor care and had poor diets. Tucson police could not substantiate the charges. One employee was eventually fired, but no reason was made public.
Arizona Public Media found eight other complaints to the state about sexual misconduct involving employees at the Tucson and Phoenix facilities. No charges were filed in those cases.
Last month, a teenager ran away from a Southwest Key shelter in Tucson. He has not been located.
So far, in 2018, the federal government has paid Southwest Key a half billion dollars to temporarily house immigrant children. Southwest Key operates 26 shelters for immigrant children in Arizona, California and Texas.