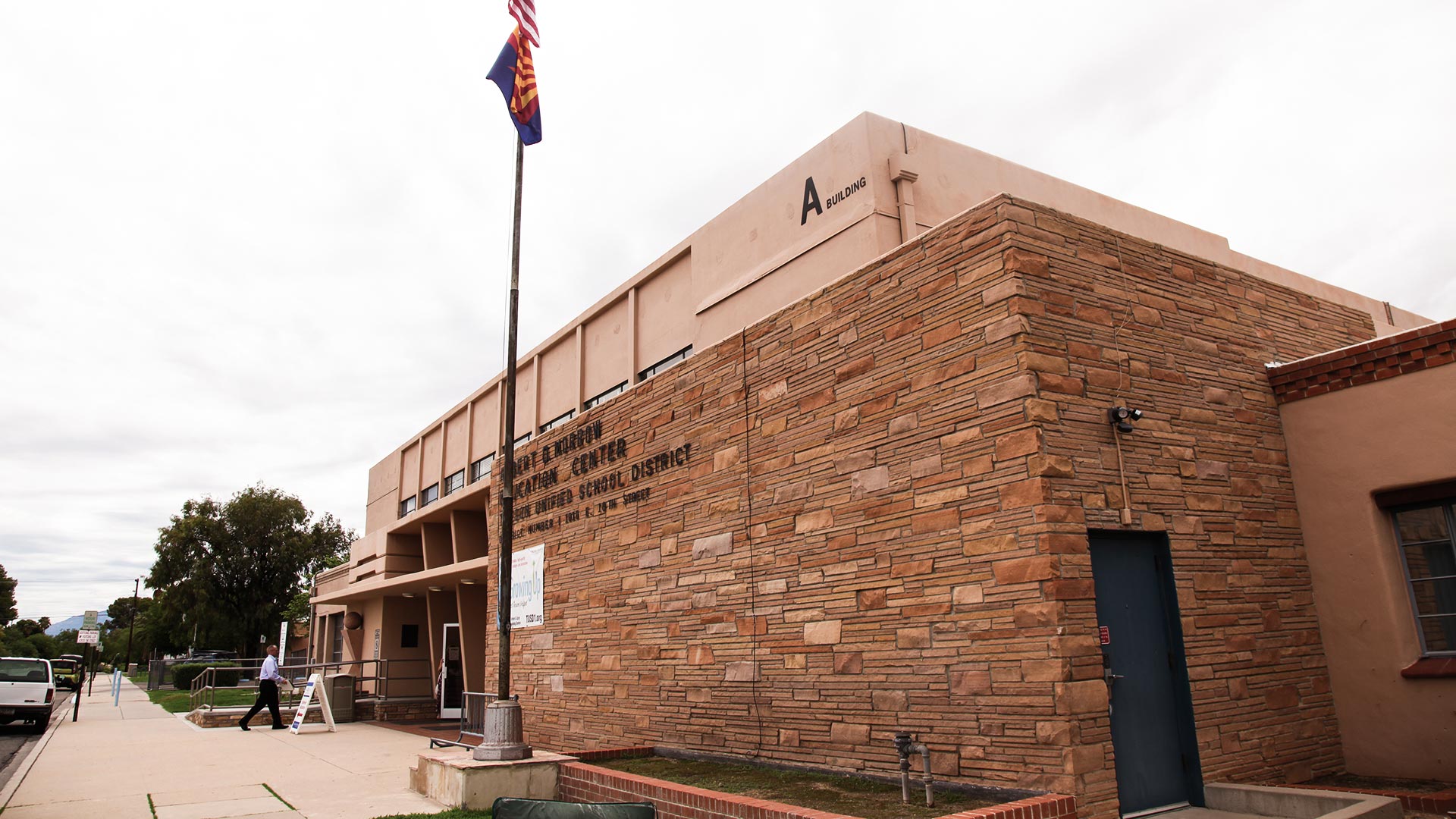 The Tucson Unified School District office, 1010 E. 10th St., Tucson, Arizona.
Nick O'Gara/AZPM
The Tucson Unified School District Governing Board since its last meeting has been considering what kinds of education services it might provide nearly 300 immigrant children aged 4 to 17 years old who are housed at the Southwest Key facility off Oracle Road.

Superintendent Gabriel Trujillo will present the district's options at Tuesday night's governing board meeting, which begins at 5:30 p.m.

The governing board voted unanimously to research education services at its July 24 board meeting.
In an interview with Arizona Public Media days after the vote, Trujillo addressed why the board was united when it came to the decision.
"It is a matter of a moral responsibility, it's a philosophical responsibility and anybody that is a public educator makes the same commitment to children," Trujillo said. "So, I think we at least have the responsibility to stand up and ask the questions, 'Can we get involved?'"
When it first discussed the issue last month, the governing board did not discuss whether the district is required to educate students who are being housed in the district but are not enrolled in district schools.
Follow Brandon Mejia on Twitter for live updates during the meeting.