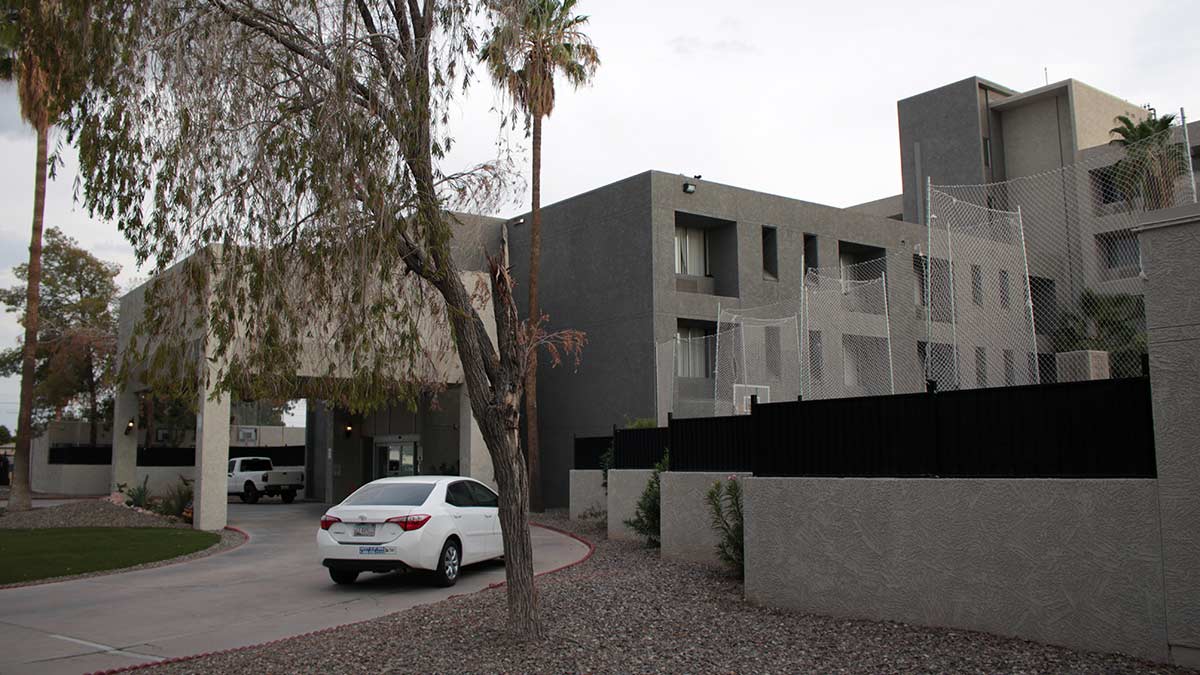 The Southwest Key facility in Mesa.

Jackie Hai, KJZZ
A former employee at a shelter for young migrants in Mesa is set to stand trial Tuesday. The 25-year-old youth-care worker is accused of abusing teenage boys at the facility.
Levian Pacheco has pleaded not guilty to sex crimes that allegedly took place at a facility run by Southwest Key Programs, a government-contracted nonprofit.
Federal authorities say between August 2016 and July 2017, Pacheco performed sex acts on two boys and touched six others, all between the ages of 15 and 17.
Pacheco, who is HIV-positive, is at least the third Southwest Key employee to be accused of sex crimes in Arizona since 2015.
Police records show officers were called to the Mesa facility almost 150 times in about 26 months.
---
This story originally aired on KJZZ in Phoenix. Learn more about oversight of Southwest Key facilities in Arizona