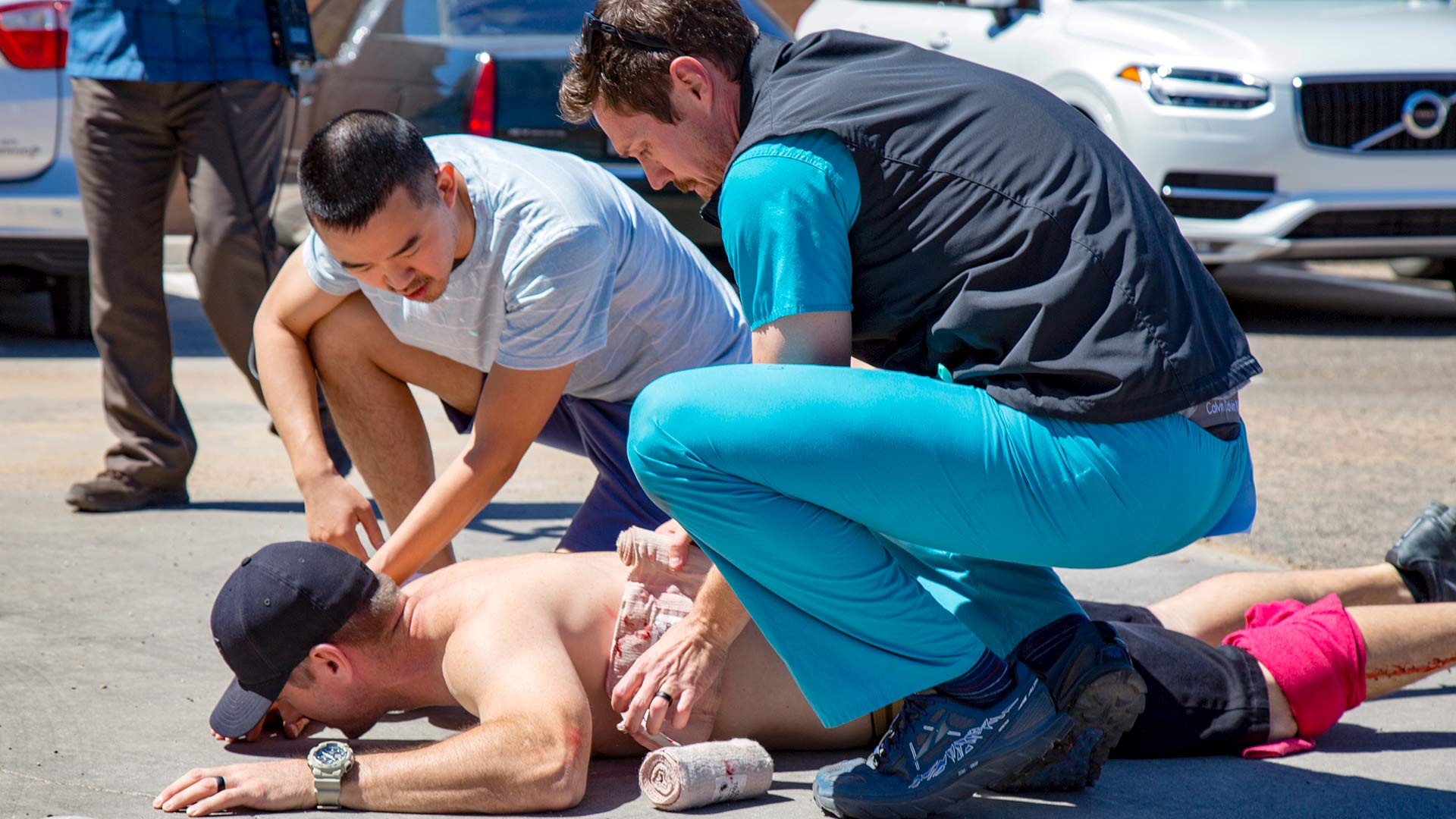 Staff members from Banner-UMC South practice treating a simulated shooting victim at a mass-casualty exercise at the hospital on May 23, 2018. The mock scenario was a mass shooting at nearby Kino Veteran's Memorial Stadium.
Nadia Whitehead, UA College of Medicine – Tucson
Sierra Vista's Joyce Clark Middle School might look like a war zone Thursday morning. More than a dozen local agencies will be practicing their response to an active shooter on campus.
The school is closed for its fall break, giving a wide range of public service agencies a chance to rehearse responding to a mass shooting event. Local police and fire departments will be involved, as will hospitals and the U.S. Border Patrol.
Cochise County spokeswoman Amanda Baillie said they expect about 75 first responders, including two helicopters, rushing to the school, so the county has tried to assure the community it's just a drill.
"Volunteers from the Sierra Vista Police Department went out in the neighborhood surrounding the school handing out, delivering flyers and letting people know that this is just an exercise. We've also put that information on social media and will continue to do that until Thursday," Baillie said.
Some roads around the school will also be closed for the exercise, which runs from 7:30 a.m. until noon.