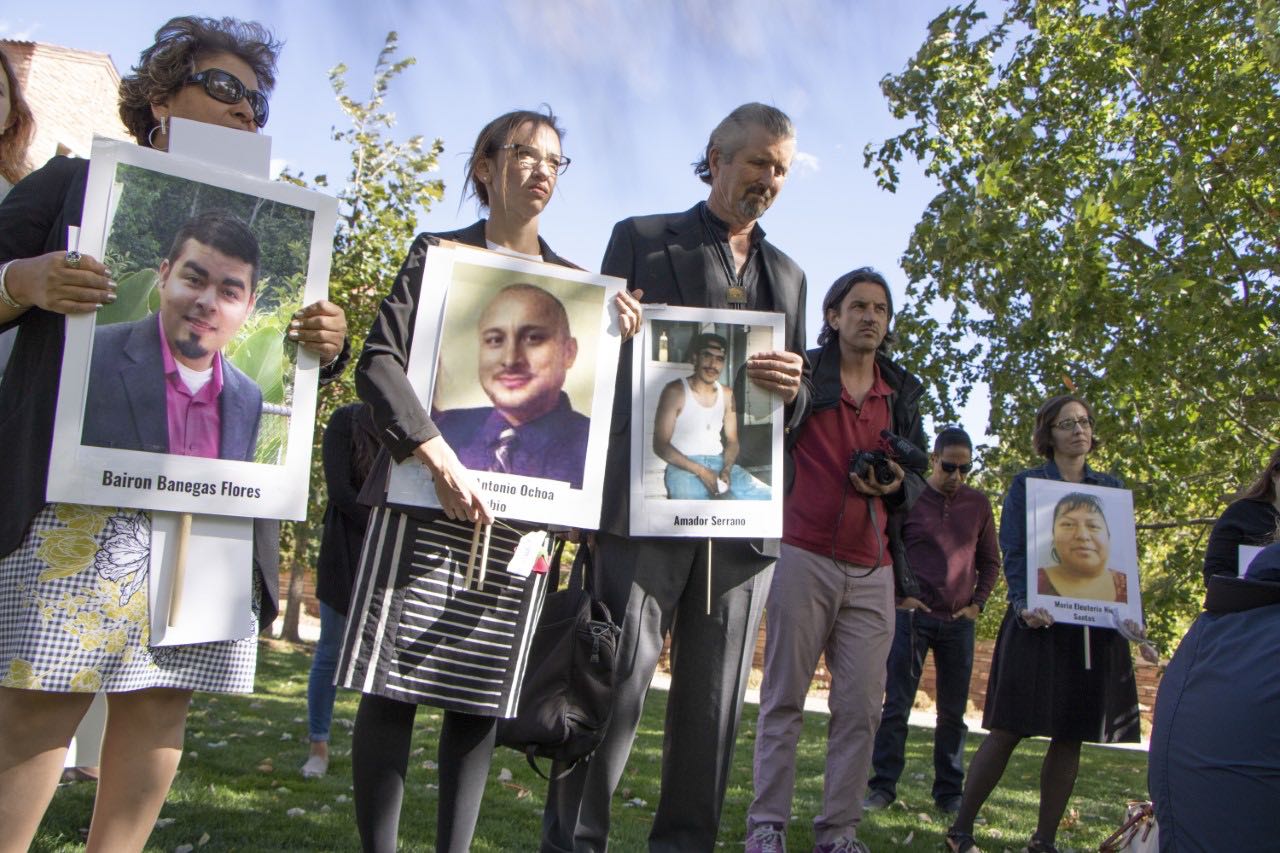 Tucson Nonprofit organizations and parents of missing migrants attend a rally in Colorado, Sept. 5, 2018.
Britney Olsen, Colibi Coalition for Human Rights
Last week in Boulder, Colorado, The Forensic Border Coalition faced off with the FBI at a hearing called by the Inter-American Commission on Human Rights.
The coalition represents almost 100 scientists and nonprofits, and at issue during the hearing was the use of CODIS, or combined DNA index system. It's the FBI's extensive DNA repository.

Nonprofits and medical examiners located along the U.S.-Mexico border say they have collected the DNA of family members looking for missing loved ones who attempted to cross the border, and have not been seen since.

They want the U.S. government to make available the CODIS system to compare DNA from families to the DNA of remains found along the U.S. Mexico border.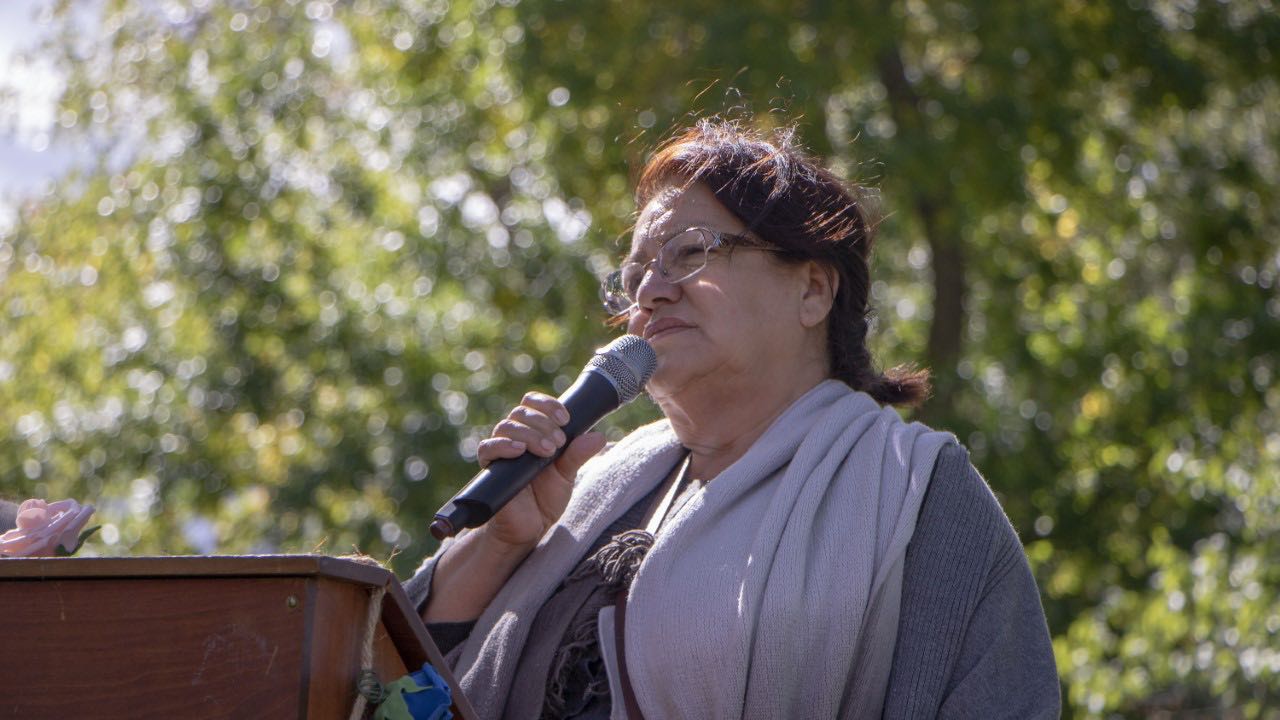 Irma Navarez the mother of two missing adult children speaks at a rally in Colorado for Missing Migrants, Sept. 5, 2018. (PHOTO: Britney Olsen, Colibri Coalition for Human Rights)
Some of the cases, like that of Irma Carillo Navarez go back decades. Her two adult children disappeared 20 years ago. She says she knows they were able to cross from Mexico into the U.S.
She has spent years searching for any sign of them. She now believes they are both dead and if their remains have been found, and she believes sample DNA of her children could be in the CODIS system.
Robin Reineke of the Colibri Coalition for Human Rights and Bruce Anderson of the Pima County Medical Examiners office attend a Rally on Missing Migrants in Colorado, Sept. 5, 2018.

Britney Olsen, Colibi Coalition on Human Rights
Bruce Anderson, from the Pima County Medical Examiner's office, also testified at the hearing.
"For our office, the Pima County Medical Examiner's office in Tucson, we have identified 364 of the 2,000 known migrants through DNA. Only 47 of those were made through CODIS", said Anderson.
Paula Wolfe, represents the FBI's Forensic Science Unit that houses CODIS. She says the FBI is not the source of the limited access to the database. She said current laws limit the FBI's ability to share CODIS information.
"Access to CODIS delineated by the Federal DNA Act is limited to federal, state and local criminal justice agencies, Accordingly private labs do not have access for DNA profile entry and matching," said Wolfe
Irma Carillo Navarez listened as a translator explained the FBI's position.  Her reaction to the reasons the FBI's CODIS system cannot be readily used to search for the remains of her missing children was simply that of a mother.
She says for every hour, every day it takes to consider a change that could end our suffering, she is in pain.
"I just what to know what happened to my children," said Navarez.
After hearing testimony from several mothers, Wolfe diverted from her prepared statement. Her words indicated a shift from previous FBI policy of allowing only local, state and federal law enforcement access to CODIS.
"But as a mother and a representative of the FBI, I cannot agree with you more. I don't think we have any disagreement regarding the WHAT must be done – the only issue is working through the HOW it is to be accomplished," said Wolfe
After six years of nonprofits asking the FBI to work with the Forensic Border Commission to share CODIS with those looking for missing migrants – it was a face to face between two mothers, that may lead to progress.
Watch the hearing of the Inter-American Commission on Human Rights here.