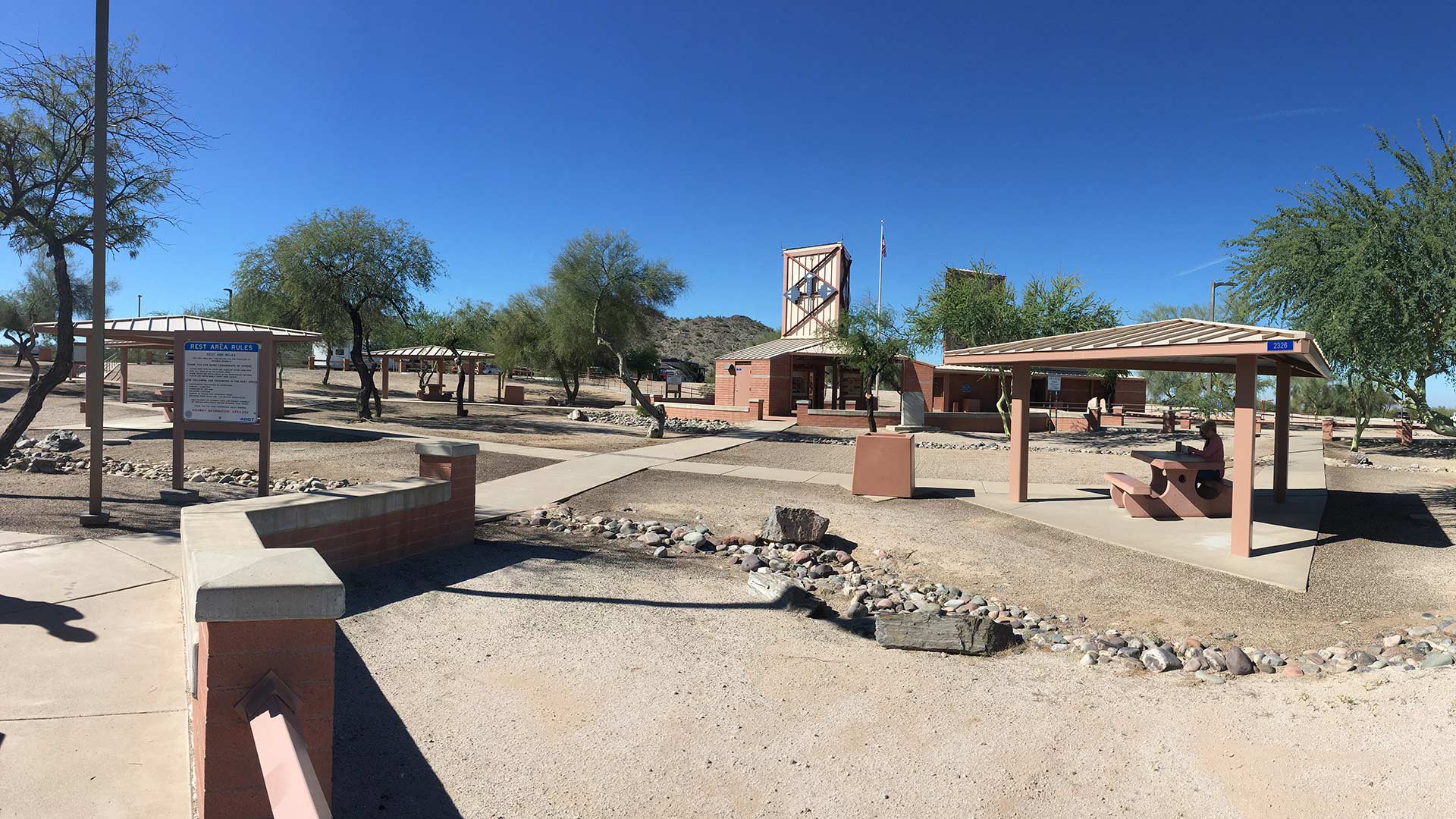 The I-10 Sacaton rest area reopened after 10 months of renovations.
Arizona Department of Transportation
Motorists in need of a break on the trip between Tucson and Phoenix will now find the Interstate 10 rest area between Casa Grande and Phoenix is open.
The rest stop, listed on signage as the Sacaton stop, is the only public rest stop between Tucson and Phoenix, and it was closed for 10 months of renovations.
Tom Herrmann with the Arizona Department of Transportation says the state had to close the stop to make major upgrades.
"We've made improvements so that we comply across the board with the Americans with Disabilities Act. We've upgraded septic systems and water systems and electrical systems," he said.
The project is combined with one underway at the Interstate 19 Canoa Ranch Rest Area in southern Arizona, which closed yesterday for similar fixes. The total cost for both upgrades is $4.3 million.
Hermann says that the reopening of the rest area means more than just a place to go to the restroom.
"It's a great place to stop and make a phone call so that you're not on the phone and talking to somebody else when you should be focused on the driving. It's a place if you're on a long drive, pull over and take a nap. The rest areas provide a lot of great services and it's easy to take them for granted," he says.
Not to mention — it's a good place to stretch and buy a few snacks.