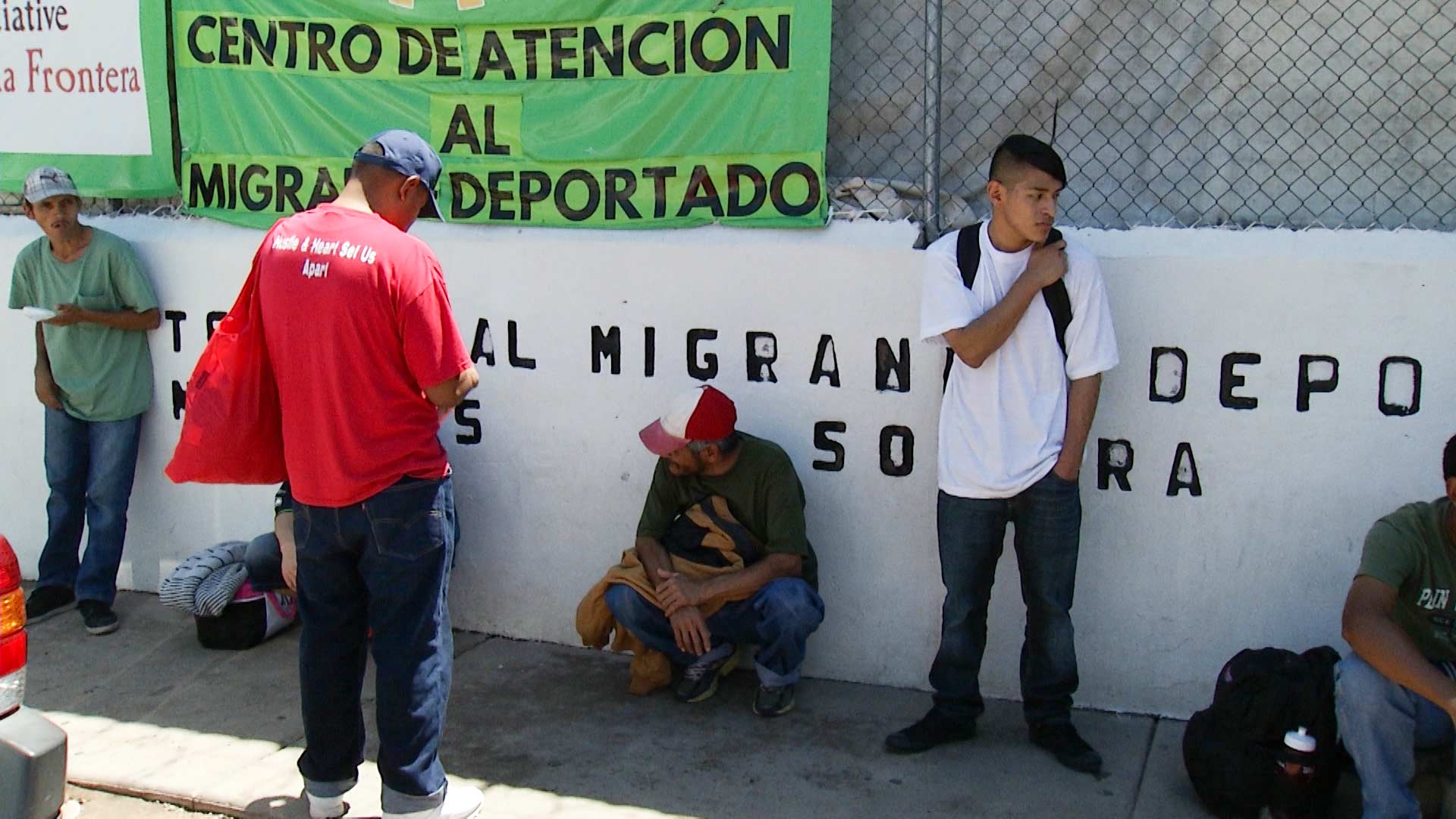 Men stand outside the Kino Border Initiative, which bears signs in Spanish signaling services for deported immigrants in Nogales, Sonora (2017).
AZPM
A new border report shows U.S. families are being harmed when the adult male in the household is deported.
The Kino Border Initiative and other human rights groups conducted a six-month survey on 150 Mexican males deported from the U.S. The final report is called "Communities in Crisis."
According to the findings, more than half had lived in the U.S. an average of almost 20 years, and most had worked nearly 10 years in the same job, earning just under $3,000 dollars per month.

Most survey respondents reported that their spouse in the United States did not have enough money to support their U.S. born children left behind.
Other key findings from the report profiled the families left behind.
78 percent of survey respondents had U.S. citizen children.

The average age of respondents' children living in the United States was 14.9 and 33 percent were 10 years old or less.

42 percent had U.S. citizen spouses or partners.

96 percent had been employed in the United States.
Read the entire report here.
Listen to the media conference below: