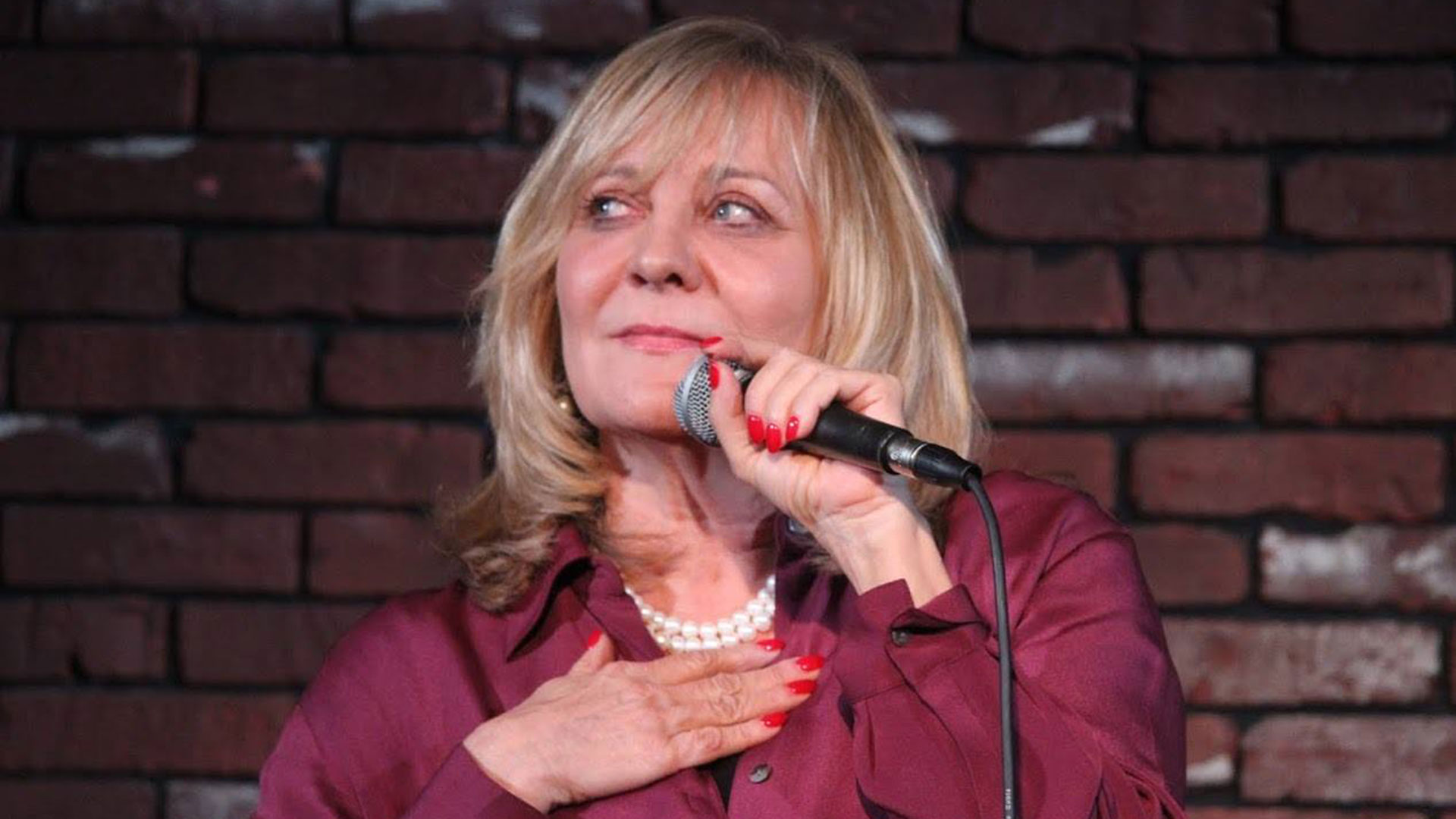 Nancy Stanley says standup comedy has become a central part of her life.
Nancy Stanley
When Nancy Stanley's daughter and son were entering adulthood and embarking on new chapters in their lives, Stanley began thinking about her own personal circumstances and future.
In 2011, while attending a comedy show in Phoenix, something clicked that changed her life.
"When it works, the energy transfer between comic and audience is a thing to behold," she says.
She fell in love with the craft and decided to try it out, despite her initial apprehensions.
Today, with the help of her friend Mary Steed, Stanley puts on several shows each year at Laffs Comedy Caffé in Tucson, where they raise funds for the Leukemia and Lymphoma Society and other groups while providing an outlet and support for aspiring female comedians.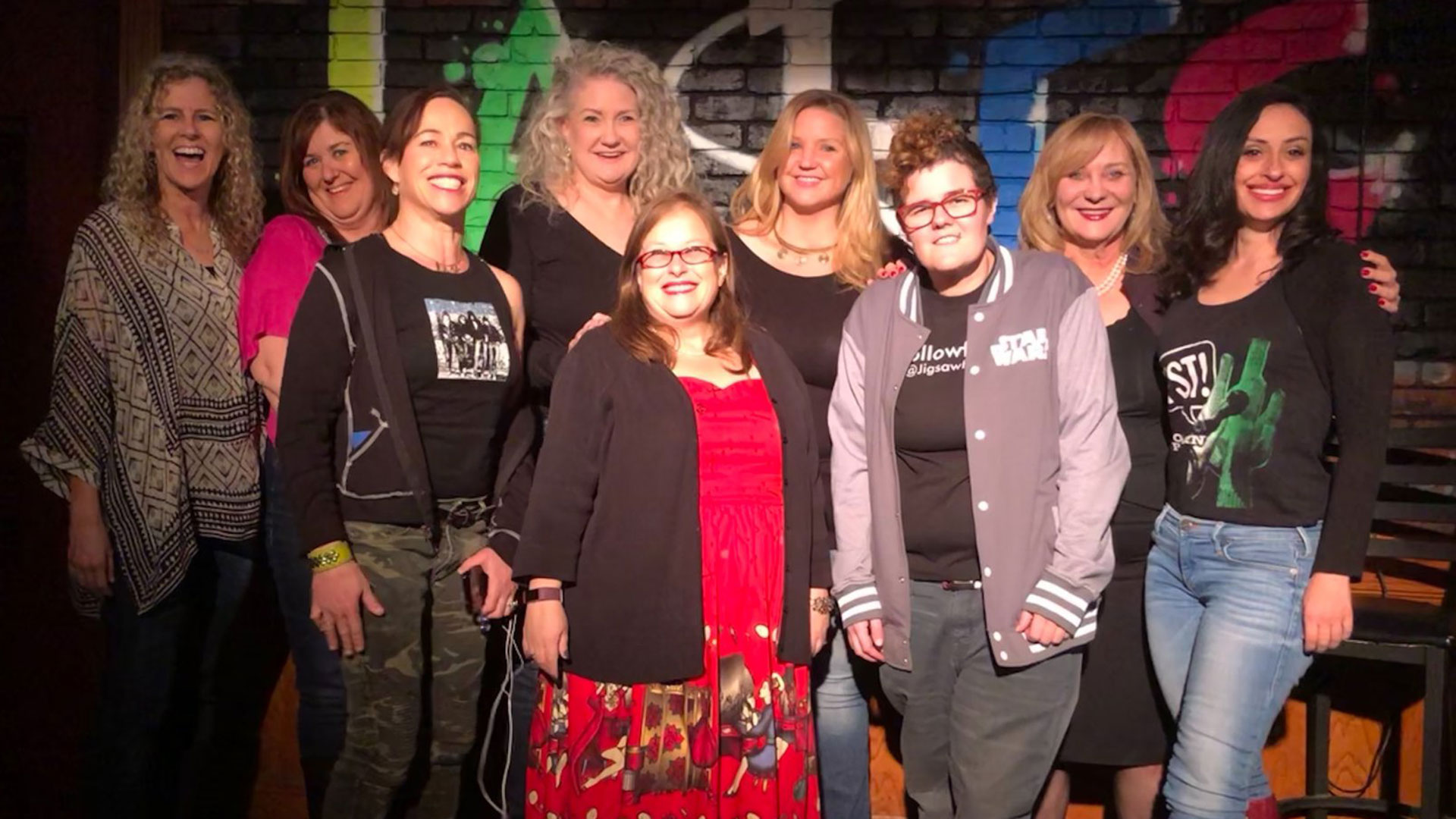 Since beginning "The Estrogen Hour" in 2011, Nancy Stanley, second from right, has provided a comedy outlet for many other women.
Nancy Stanley
Their event is called "The Estrogen Hour" and it includes Nancy Stanley with a cast of "comedy virgins" and one male "guestosterone."
"I know that there are a whole bunch of incomplete bucket-list comedy virgins out there," Stanley says.
"We would love to build comedy audiences and give people the experience of doing something they wanted to do."
Stanley says comedy can be exhilarating and terrifying at the same time, especially for people who often have outward confidence but low self-esteem, even though that may seem paradoxical.
"I see that in a number of comics, including myself," she explains.
"You get up there and you can radiate and project on stage but when you get off you don't feel that inside and that's why comedy is so addicting to those of us who are like that because it gives you immediate validation."
"But then you leave and think, 'did that joke work? What can I do? Oh, I have to start all over," she adds with a laugh.
Nancy Stanley says she'll keep her day jobs as an assistant dean at the University of Arizona College of Law and adjunct instructor at the School of Journalism, but being a "hobby comic" will remain an integral part of her life.
The next "The Estrogen Hour" will be held at Laffs Comedy Caffé on Sunday, Dec. 2.
To read Nancy Stanley's essay about the importance of comedy in her life, click below:
Saved by Standup

View at Google Docs
|

Download File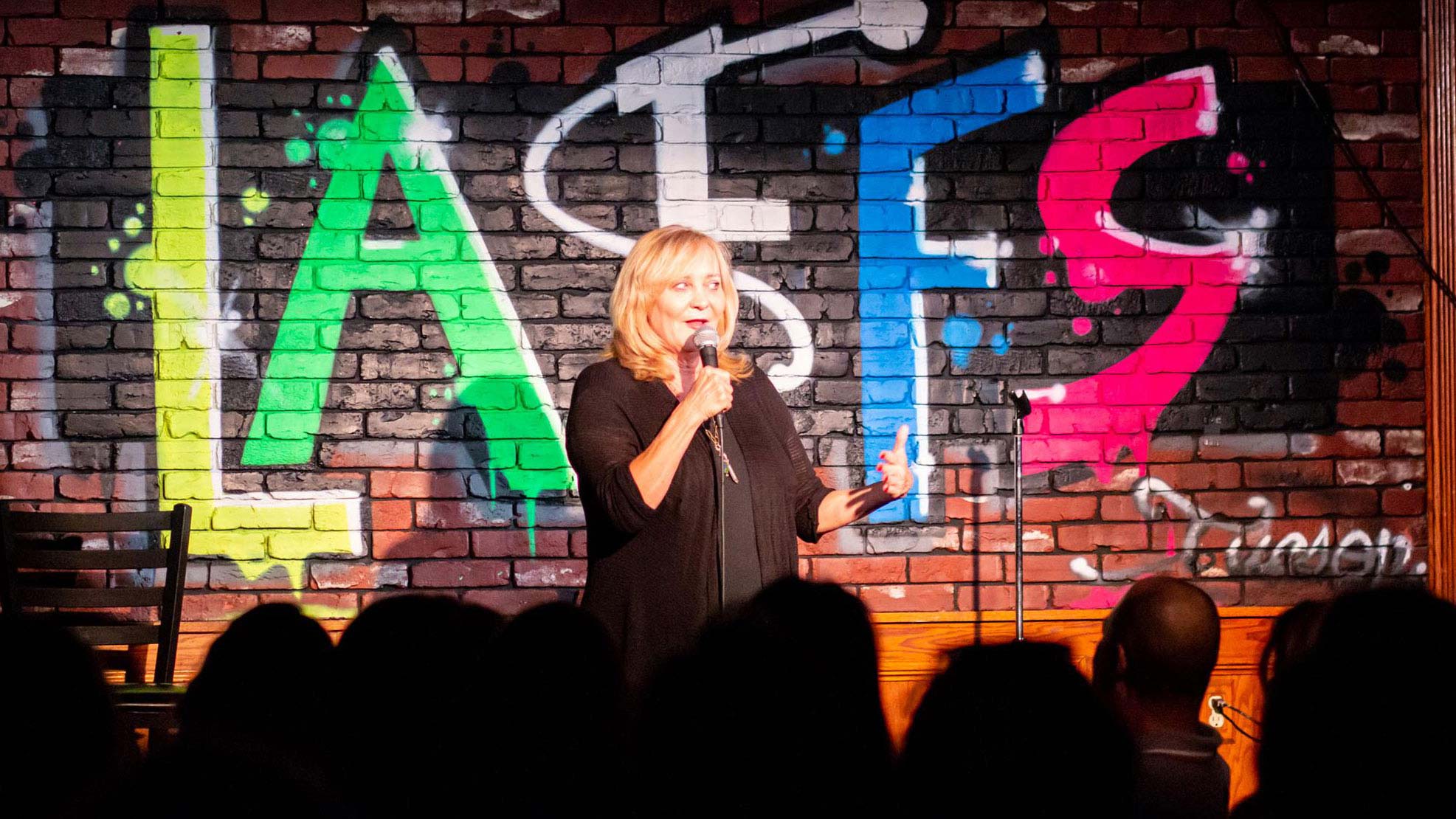 Nancy Stanley and other comedians perform during "The Estrogen Hour" at Laffs Comedy Caffé in Tucson.
Nancy Stanley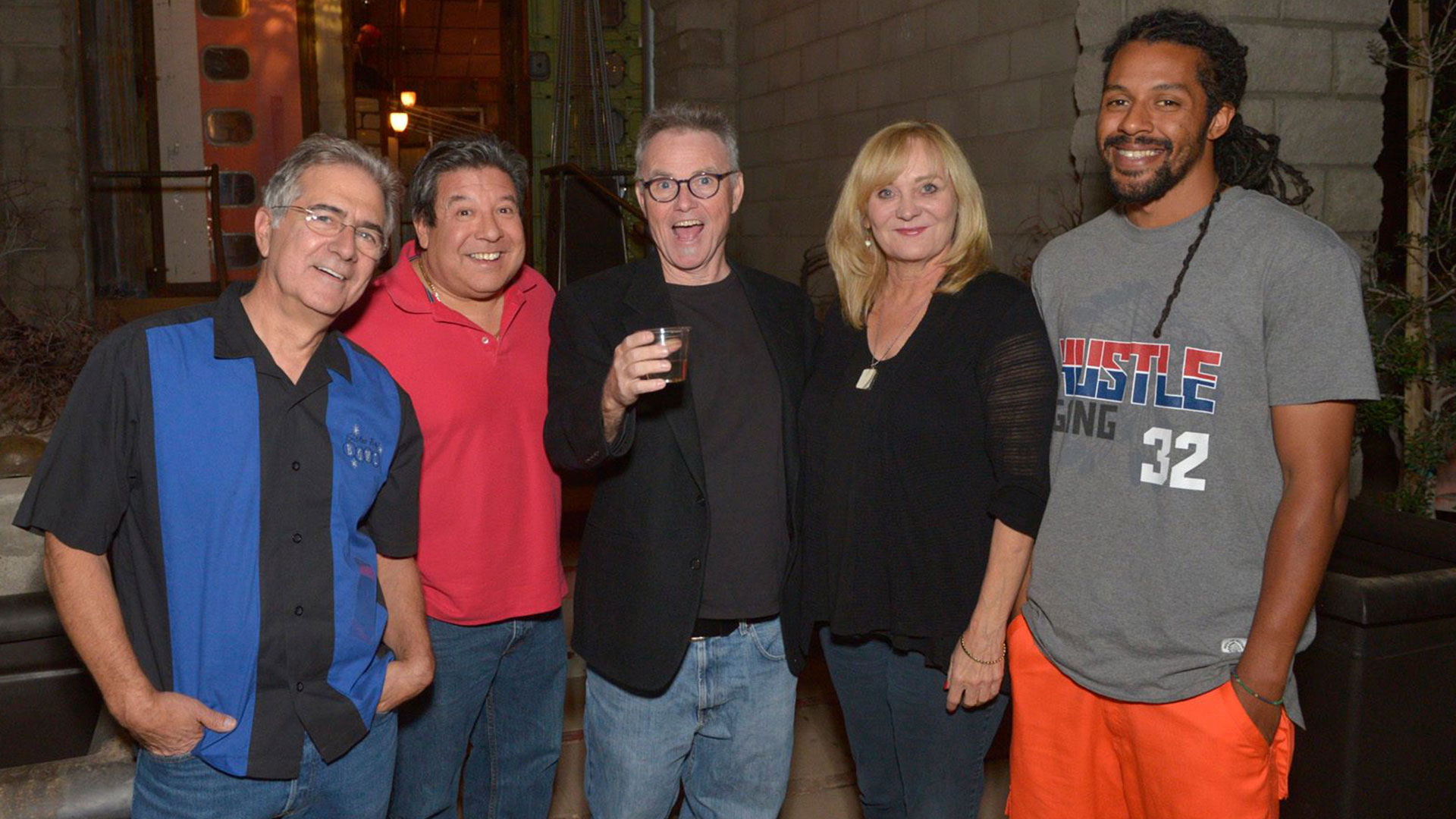 Nancy Stanley performs with different comedians throughout the year.
Nancy Stanley