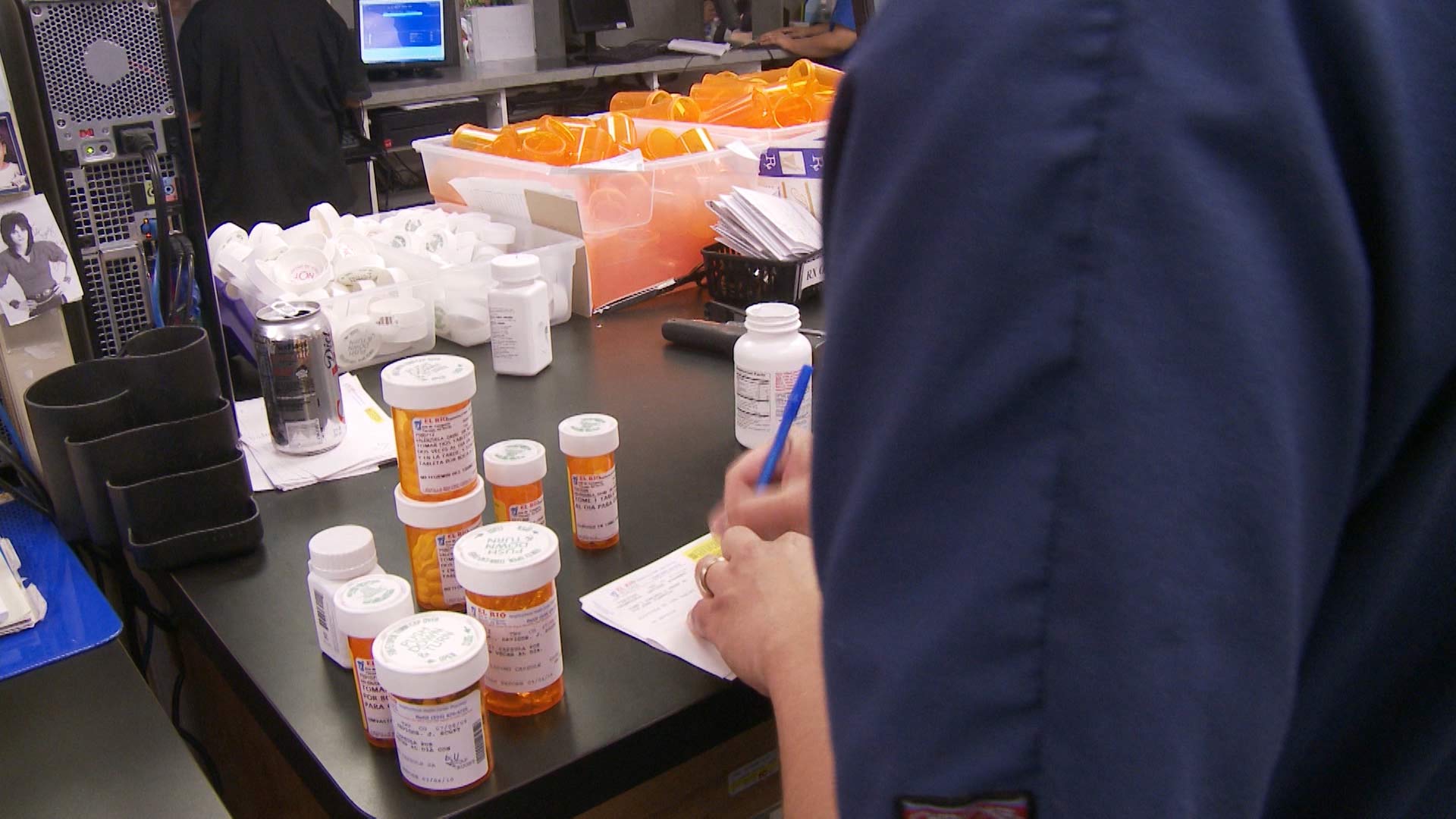 Filling prescriptions at a pharmacy.
AZPM Staff
Cochise County is forming a team to investigate opioid overdose deaths.
The county has received a $25,000 grant increase from the Centers for Disease Control.
The new grant will allow the county to organize an opioid fatality review team to help better understand the nature of drug-related deaths.
Carrie Langley, director for Cochise County Department of Health and Social Services, says that examining overdose deaths can lead to future prevention.
"When we do have deaths attributed to opioids, we need to understand as much as we can about how that person came to experience that. That helps us identify trends in the community, and therefore we can target prevention strategies," she says.

Langley says even when health workers know someone is at risk, there are still hurdles to recovery.
"When a provider does identify that somebody needs help, how do they connect them to resources? And that can be very challenging — even in a metropolitan area, but for a rural community it's definitely a big challenge."
Last year, the CDC awarded Cochise County Health & Social Services $100,000 a year, extending through 2022. The initial grant will be used to raise awareness of safe opioid prescribing practices among healthcare providers and to provide treatment resources.
Officials say they'll use a portion of the money to provide community services to people who are at risk of overdosing after they're released from jail.
Earlier this year, Cochise joined a federal lawsuit against opioid manufacturers that states they violated state fraud laws and portions of a federal racketeering statute.
---
Learn more about Cochise County's fight against opioid addiction on The Buzz, which airs Fridays at 8:30 a.m. and 6 p.m. and Saturdays at 3:30 p.m. on NPR 89.1.