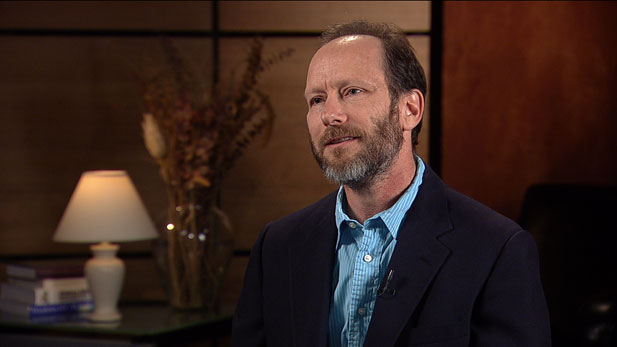 "We've reached a crossing point of supply and demand on the Colorado River," says UA climatologist Gregg Garfin.
The temporary increase in Colorado River water flow this spring gives water managers more time to prepare for ongoing supply shortages, the manager of the state's biggest water supplier says.
"It gives us a more significant period of time for us to plan for adaptation and make some other changes in some of our programs, to give us more resilience as we go forward, expecting that there will be a shortage at some time on the Colorado (River)," Central Arizona Project General Manager David Modeer said in an interview for Friday's Arizona Week.
"The ability to have additional planning time and work with the other basin states to develop programs that can minimize or delay the onset of a shortage in the future is a real positive to us," he said.
The U.S. Bureau of Reclamation decided last month that the spring snow melt runoff was big enough to allow more water to be moved down the Colorado River into Lakes Powell and Mead to bring their levels up and keep Arizona from having to implement restrictions. It was a relief to Modeer and the whole state, because water in the lakes had dropped to critical levels in recent years.
That reprieve came in the 11th year of drought for the state, a situation that has been eased but not ended as a result of the winter snow pack.
"We were quite relieved by that," Modeer said of the federal decision. "We were expecting that there would be a shortage declared probably as early as 2012, and then that would start the process going where we would have to begin curtailing some of our deliveries of water in central and southern Arizona."
Modeer's agency, the CAP, is the biggest water provider in Arizona, supplying Phoenix, Tucson, other municipalities and agriculture with water that supplements their limited groundwater supplies.
Conservation among the state's three big categories of water users will be a key component of water-supply planning, Modeer said. Those three are agriculture, municipalities and Native American tribes.
"We work in close concert with all of our municipal customers in order to help them develop effective programs and develop the public relations side to help encourage people to conserve," he said.
The CAP also is working with other states along the Colorado River and with Mexico and Native American tribes on programs that will save big quantities of water, he said.
That will be needed because the state's water issues are neverending, University of Arizona climatologist Gregg Garfin said.
"I would say drought's a pretty steady thing, sometimes fickle with year-to-year variations," Garfin said. "But based on my best knowledge, we're still in drought and still have to be prepared for that."
"We tend to have protracted droughts in the Southwest," he said. "Now we don't have good evidence that we're firmly in one of those phases, but there is a tendency to have protracted periods of 10 to 30 years of relatively dry conditions."
Garfin said climate change is contributing a new layer of concern and complexity during times of drought. Rising temperatures will mean an earlier spring and longer dry and hot periods, all contributing to less water runoff and production and to greater water usage.
Garfin credited water system managers with paying more attention to long-term climate trends in planning.
Reporter Michael Chihak further explores Arizona's current and future water situation in the May 13 issue of Arizona Week. Click to watch:
The temporary increase in Colorado River water flow this spring gives water managers more time to prepare for ongoing supply shortages, the manager of the state's biggest water supplier says. (VIDEO: AZPM)