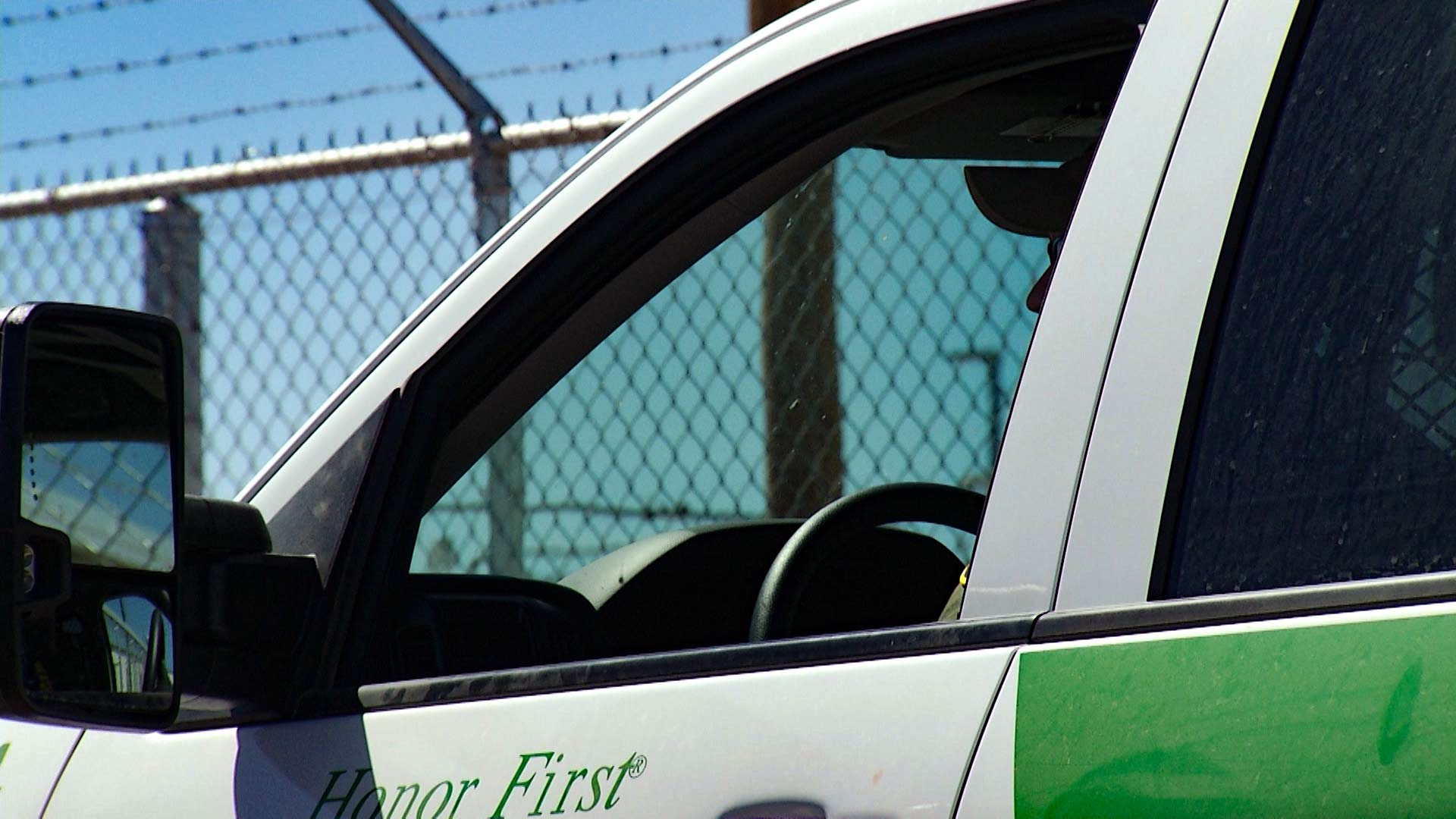 A Border Patrol agent sits in his vehicle, June 2018.
AZPM
The American Civil Liberties Union says cross-certification, a law enforcement practice in Arizona that allows a border patrol agent to make minor traffic stops, is being used to profile drivers they suspect may be undocumented.

Cross-certification caught the eye of the ACLU last year when two plainclothes border patrol agents from the Tucson Sector were staking out a park in South Tucson for undocumented immigrants. According to the ACLU, the agents wanted to stop and question a man they suspect of being in the U.S. illegally, but had no probable cause. That is, until the man made a rolling stop. He was then stopped by the border patrol agents. It was later found that the man was in the country legally.
Billy Peard, an attorney with Tucson's ACLU, says that kind of a minor traffic stop by a cross-certified CBP agent is legal in Arizona. The state legislature in 1990 gave county sheriffs the authority to cross-train federal agents, but it is not mandatory.

"I think the border patrol would be very candid and open about acknowledging that their only interest in cross-certification is to go on fishing expeditions," Peard said.

Chief Deputy Byron Gwaltney is the second-in-command at the Pima County Sheriff's office. He says Sheriff Mark Napier has cross-certified almost 400 federal agents like the FBI, DEA, including almost 50 border patrol agents.
"If it's one of the federal agencies that we routinely deal with and there's a legitimate purpose then we allow for the cross-certification," Gwaltney said. The certification is valid for one year and then must be reissued by the sheriff.
Peard said the ACLU of Arizona will be investigating the issue more closely.