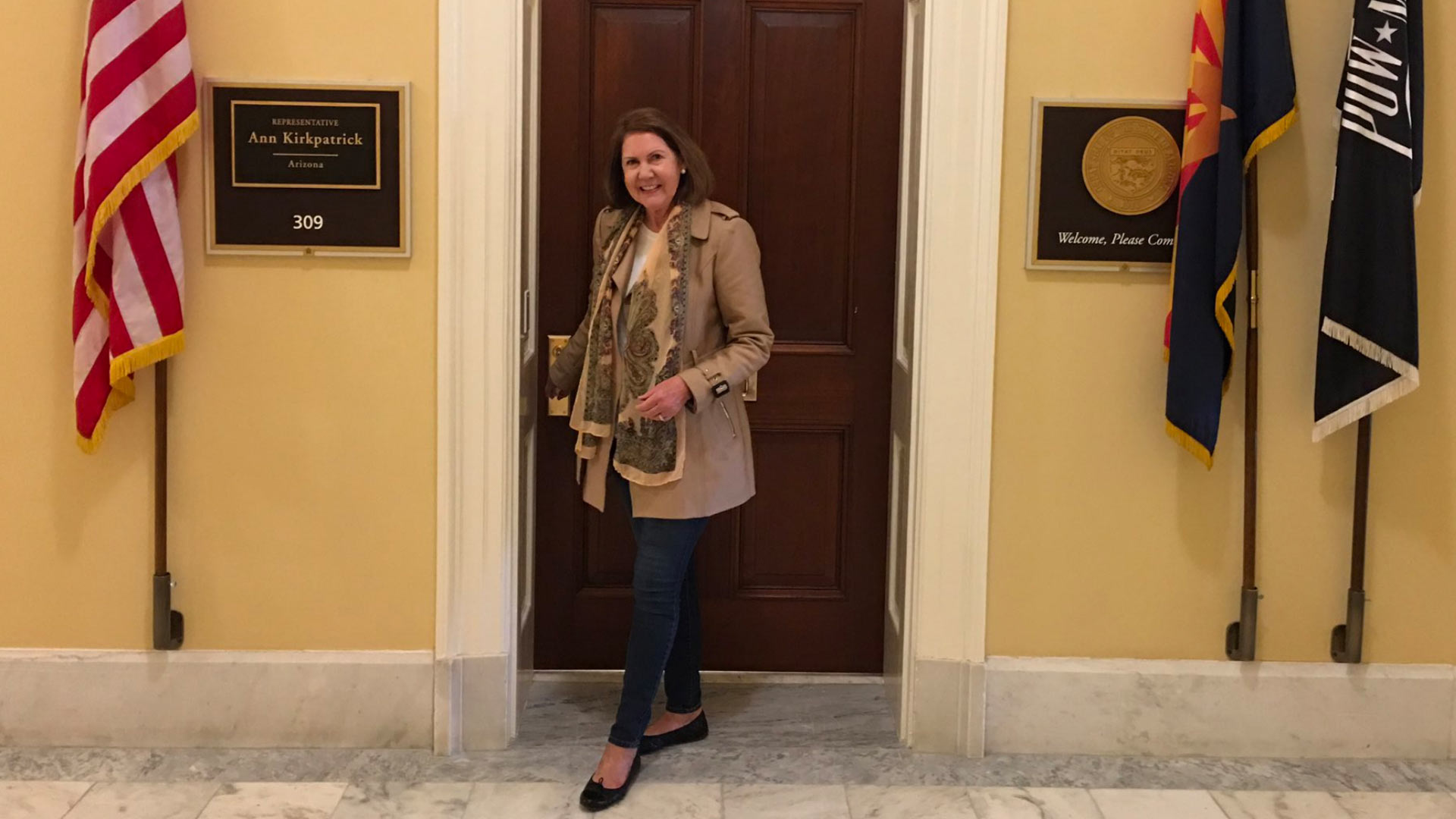 Rep. Ann Kirkpatrick, D-Tucson, stands outside her congressional office in Washington, D.C., in this photo posted on her official Twitter account.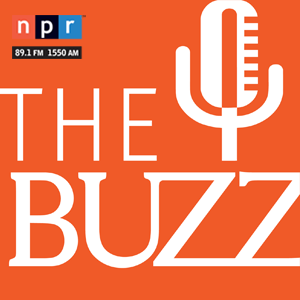 Political scientists and new representatives weigh in on the 116th Congress.
The 116th Congress marked the return of a Democratic majority to the U.S. House. Arizona voters helped make that happen by flipping the 2nd Congressional District.
Rep. Ann Kirkpatrick, D-Tucson, won that seat, which had been held by Republican Martha McSally.
Before Kirkpatrick left Tucson to be sworn in, she said she hopes to see immigration reform pass during this congressional session
If a border wall is part of any comprehensive immigration bill in Congress, Kirkpatrick will not support the bill.
"No. Absolutely not. And we don't want a wall in Southern Arizona. A third of our economy comes from Mexico. We want to build bridges not walls," said Kirkpatrick.
Kirkpatrick is part of not only the new House Democratic majority but also a record number of women elected to both House and Senate.
That change in demographics could have a long-lasting effect on elections across the country.
"Research shows when women are in government, actually female voters become much more interested in politics and much more engaged in politics," said Samara Klar, a University of Arizona political scientist
President Donald Trump faces an uphill policy battle with Democrats in control of the House. That also means investigations into his campaign and members of the administration are likely to go forward.
Special counsel Robert Mueller is not protected by law, which means Trump could fire him. After President Nixon fired Archibald Cox, Congress did pass a law to protect special counsels from being fired.
"That law required renewal every five years and it was renewed up until 1998, when Congress allowed the law to lapse in the aftermath of Bill Clinton's impeachment," said Andrew Coan, constitutional law professor at the University of Arizona James E. Rogers College of Law and author of "Prosecuting the President: How Special Prosecutors Hold Presidents Accountable and Protect the Rule of Law"
Coan said it is often up to voters to remove a president from office if a special prosecutor is fired or Congress doesn't act.

The Buzz
airs Fridays at 8:30 a.m. and 6 p.m. and Saturdays at 3:30 p.m. on NPR 89.1. You can subscribe to our podcast on
iTunes
and NPR One. See more from
The Buzz
.