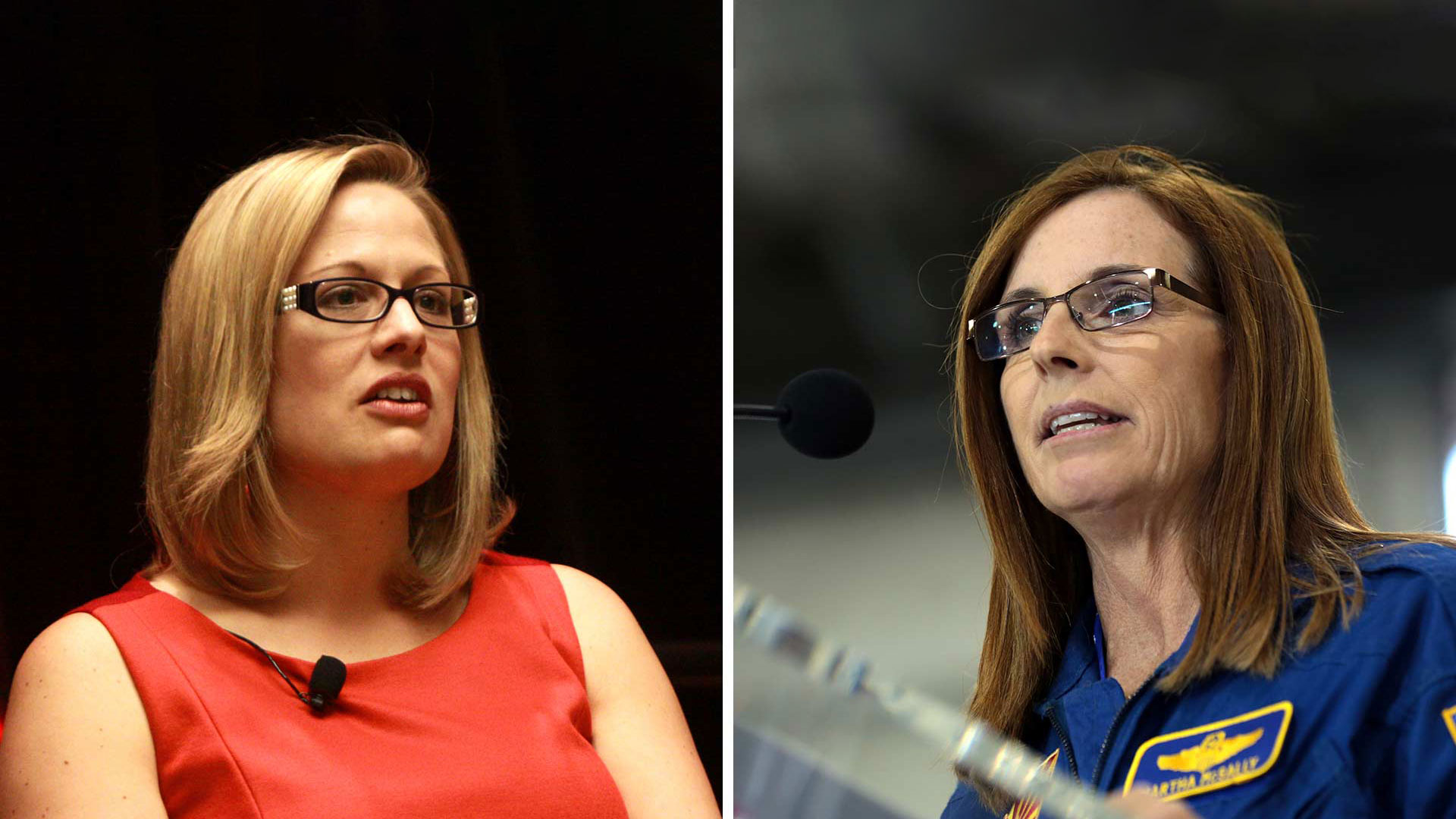 Kyrsten Sinema, left, and Martha McSally.
Gage Skidmore via Flickr
A bill sponsored by Sens. Martha McSally and Kyrsten Sinema fixes a bureaucratic oversight that has kept the City of Tucson from full ownership of Udall Park for three decades.
In 1989, the city and the federal government entered into a land swap for what is now Udall Park. But a bureaucratic oversight kept Tucson from fully owning the land for the last 30 years.
The bill in the U.S. Senate would fix the problem and give Tucson officials full control of the property.
If it passes, city officials could more easily make improvements to the park and allow commercial ventures like farmers' markets to take place on the property.
In 2017, then-Rep. Martha McSally passed a bill fixing the bureaucratic problem in the House. A similar proposal was sponsored in the Senate by Jeff Flake and John McCain, but it did not pass.
The Udall Park bill is part of a larger land swap package sponsored by Sinema and McSally.
The other land exchanges include nearly 6,000 acres in La Paz County for a solar park and a land exchange in Cottonwood.
Both of those exchanges were championed by Sinema when she was a member of the House.