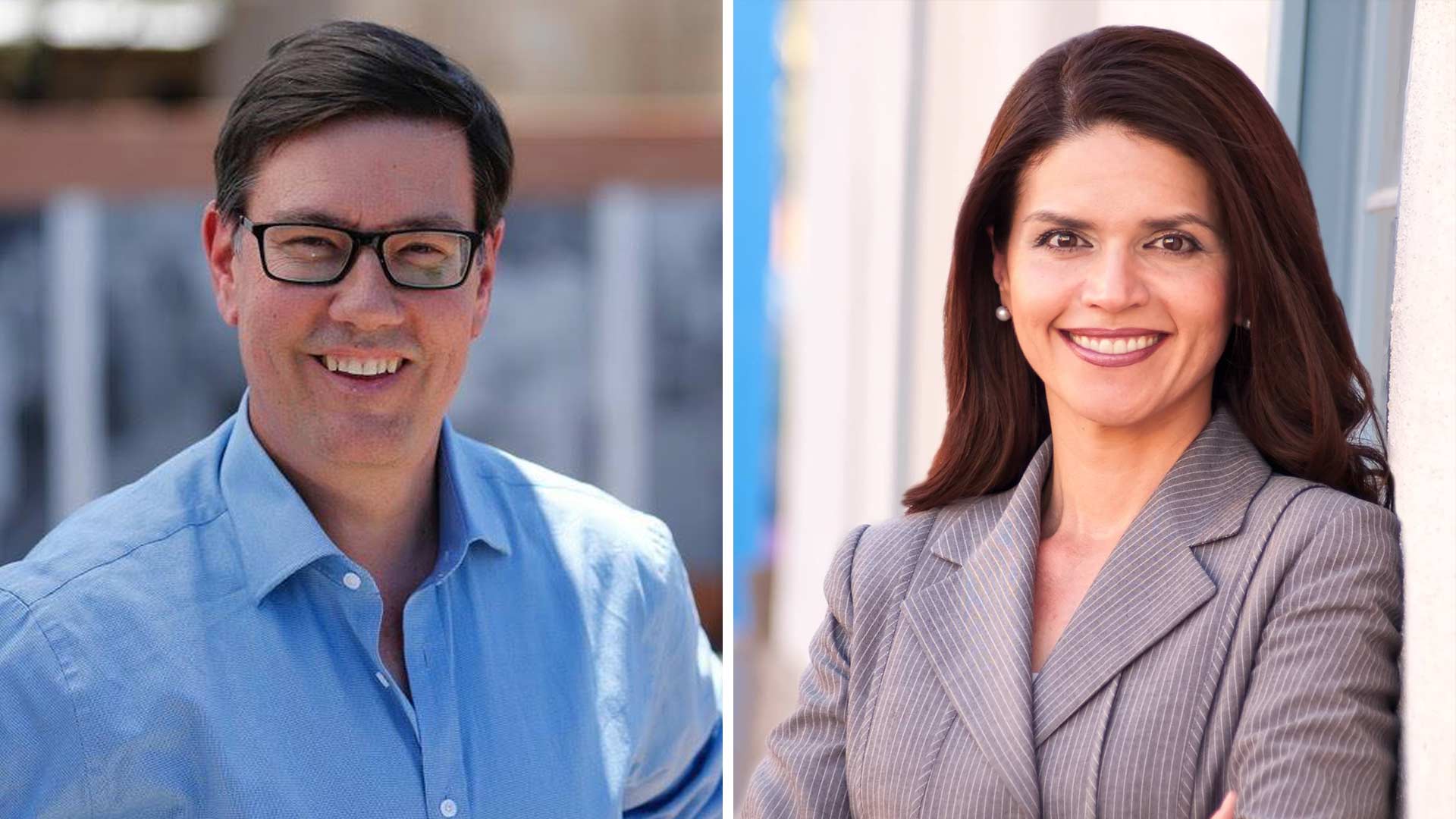 Steve Farley and Regina Romero, via the candidates' Facebook pages.
City Council member Regina Romero had the mayor's race all to herself, but just for one day. Democrat Steve Farley entered the race today with an announcement on Facebook.
Farley has been a state lawmaker since 2007. He served six years in the House before winning a Senate seat in 2012. He made an unsuccessful bid for the Democratic nomination for governor last year, losing to David Garcia.
He moved to Tucson in 1995 and used his skills as a graphic artist to create a photographic mural on Broadway Boulevard.

Four other people have filed paperwork to run for mayor, but only Romero and Farley have made formal announcements so far.
Excited to announce I will be running for Mayor of Tucson! I have dedicated the last 11 years to serving Tucson residents in my Ward 1 capacity and look forward to an opportunity to lead our beautiful City in new ways! Press release below. #VoteRegina pic.twitter.com/dHJX1kxEBp

— Regina Romero (@TucsonRomero) January 9, 2019
I love living in Tucson and I care about our community, which is why I'm running for Mayor. I'll discuss my campaign tonight, which we're going to show LIVE from the Nucleus Club, on my Facebook page at 6 p.m. https://t.co/vkFJXBBv08

— Steve Farley (@SteveFarleyAZ) January 10, 2019