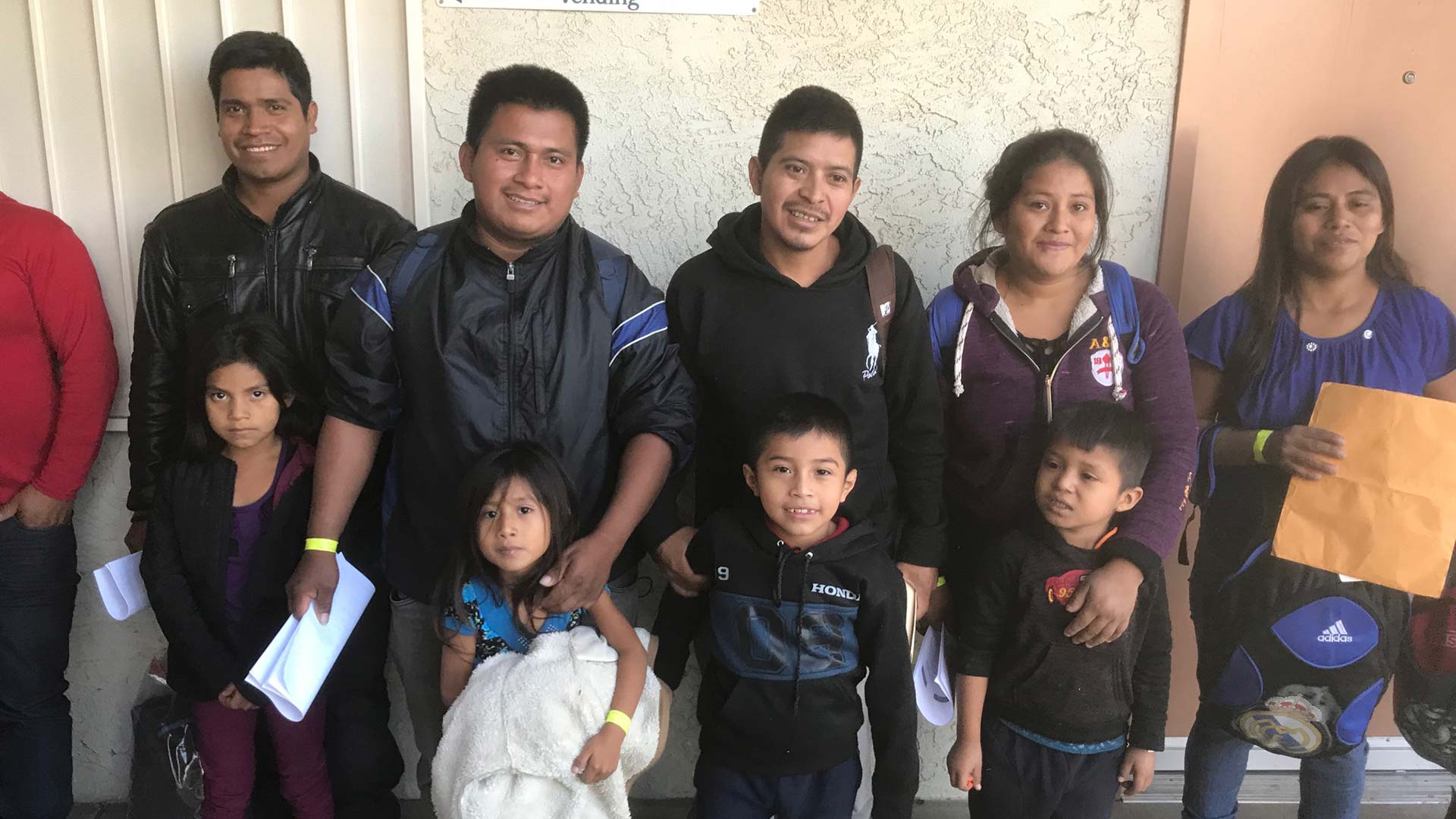 Four families from Guatemala with small children waiting for shelter and something to eat. Tucson volunteers are helping them get to their final destinations to await asylum hearings, Dec. 23, 2018.
Nancy Montoya/AZPM
One of President Donald Trump's favorite "go to" lines when talking about asylum seekers is citing the percentage that miss their court dates. But, there are statistics from the president's own Justice Department that refute the president's claims.
When immigration officials determine an asylum claim has merit — it triggers numerous court dates for asylum seekers to verify their claim. The American Immigration Council says President Trump has his own, fact-free version of what happens next.
"Then you say come back three years later for your trial — tell me what percentage of people come back? Would you say a hundred percent — you're a little off. How about 2 percent."
The American Immigration Council says that in fact around 93 percent of asylum seekers with children return for court dates. Immigration advocates say the President has made the 2 percent claim at least a dozen times since October. He said it again in El Paso on Monday.
"Nobody comes back in — like 2 percent."
His own Justice Department reports that in 2017, 80 percent of asylum seekers met their court dates.
Even Trump-friendly immigration groups like The Center for Immigration Studies — has conceded that quote — "These families consistently follow the rules by meeting their court dates."