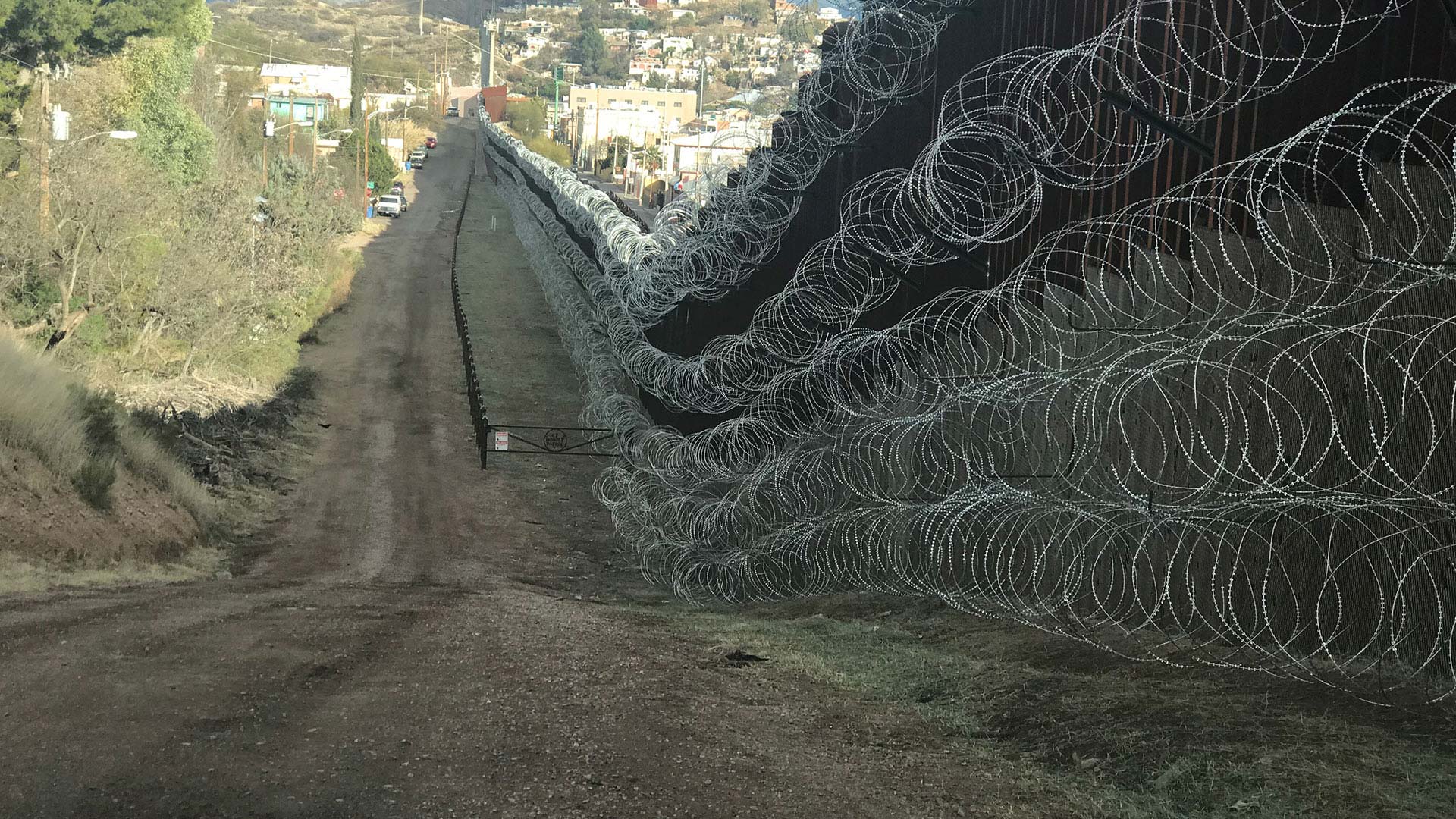 Five additional rows of concertina wire added to border fence in Nogales, Arizona, by U.S. Army soldiers, Feb. 6, 2019.
Nancy Montoya/AZPM
Tucson City Council voted Wednesday night to support the small town of Nogales, Arizona, in its fight with the Homeland Security Department and the U.S. military on the Mexican border.
The council voted 7–0 to back Nogales in its demand that the federal government strip concertina wire from its share of border fence.
In November, the U.S. military began stringing concertina wire on the slats of the fence that separates the small border city from Mexico. Officials said they worried migrants, mostly asylum seekers, would try to rush into the U.S. and avoid waiting in line for their cases to be heard. Then the military tripled down, adding multiple rows of gleaming wire that Nogales city officials said was more appropriate for a war zone than a border city that depends on Mexico to survive economically.
Tucson City Council members used words like "repulsive" repeatedly Wednesday night.
"To be frank, the raising of razor wire is repulsive and abhorrent and we should not stand for an affront to our communities as is happening right now," said Councilwoman Regina Romero.
Councilman Steve Kozachik said the city is still receiving more than 100 asylum seekers released by Immigration and Customs Enforcement at a local Tucson church.
"If the president wants to talk about a national emergency, we have a humanitarian emergency that we as a community, not as a city government but as a community, are addressing every single day," said Kozachik.
The unanimous vote was met with applause. City officials also wanted to make sure the city did no business with local companies who contracted to build new barriers along the border.