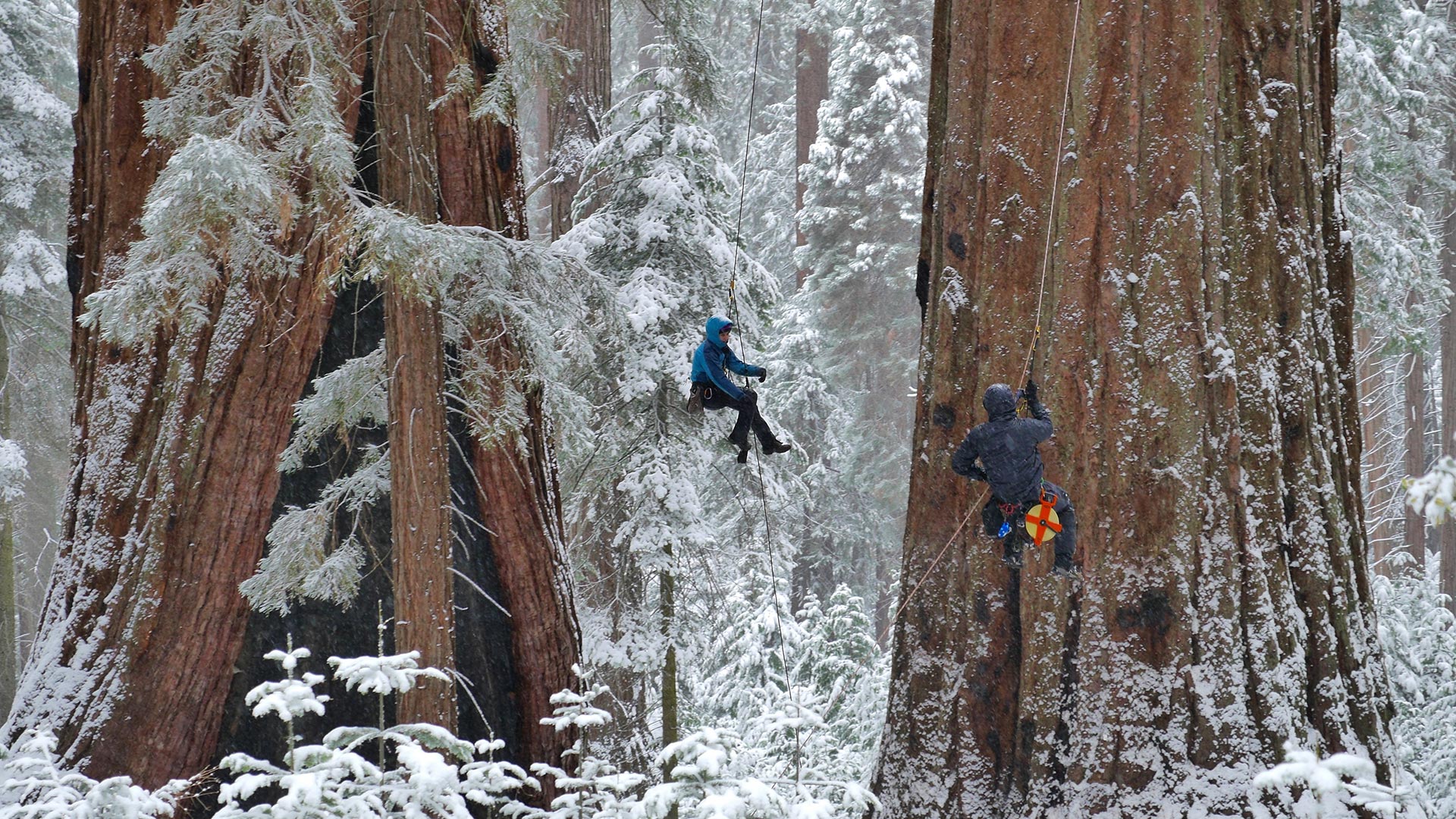 Researchers Wendy Baxter and Anthony Ambrose measure a giant sequoia. The team monitors the health of these giants to gage the impact of climate change. Whitaker's Forest, California.
PBS
Yosemite is a land forged in wildfire and sculpted by water, but with climate change, water is scarcer and fire more common. Join scientists and adventurers to investigate how these global changes are affecting one of America's greatest wildernesses.
Nature: Yosemite, Wednesday at 8 p.m. on PBS 6.