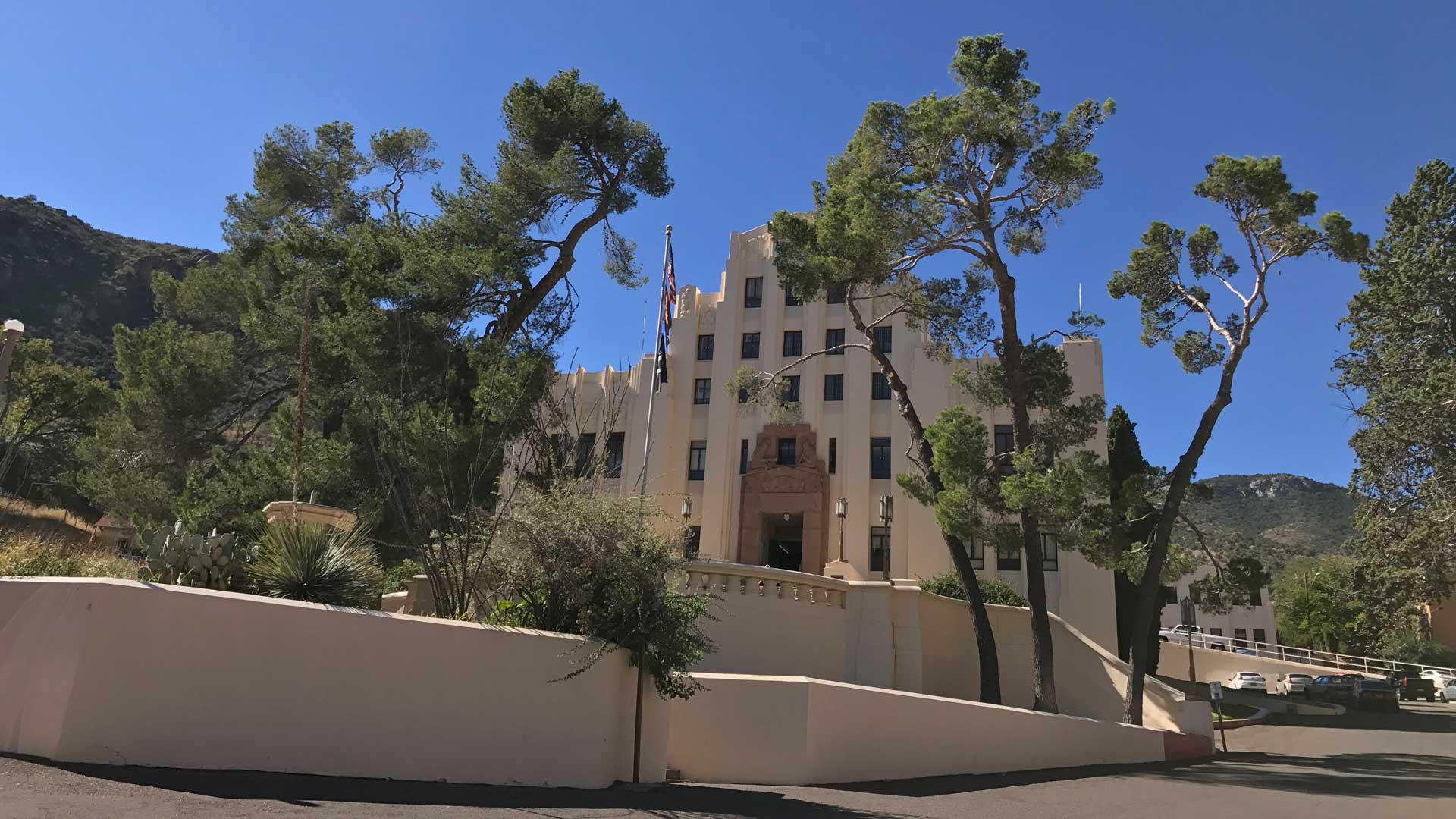 Cochise County Courthouse in Bisbee, Arizona
Clay Gilliland/CC-BY-SA-2.0
Cochise County created a new legal office for clients who can't afford to hire their own lawyers.
County spokesperson Amanda Baillie said it created the Legal Advocate Department as a third option — in addition to the public defender and legal defender offices — to avoid conflicts of interest when a case has more than two clients who require representation. She said this happens in criminal trials or parental-rights proceedings.
"We expect to see a huge reduction in the number of conflicts of issues, and also to save taxpayer money as well," said Baillie.
Previously, the county had to hire outside counsel from cities like Tucson when there were more than two parties involved in a case. Those cases represented nearly half of their caseload last fiscal year.
Baillie said with the new department means the county can now provide local lawyers to up to three clients on one case.
"They'll get the benefit of lawyers who are immersed in this world and in this area of legal representation every single day," said Baillie.
She said the county used to have a hard time finding lawyers outside of Cochise County willing to represent its poorer clients.
Baillie said that now that the county won't be paying as many high fees for outside counsel, it expects to save a significant amount of money. It spent $891,430 hiring these lawyers in 1,687 cases during the last fiscal year.
Baillie said the county won't know the savings from the third department until later in the year.

Four of the lawyers from the public defender's office moved to create the new department. There are 10 lawyers between the other two offices.
"That means we're not adding any additional costs. We're just splitting off," said Public Defender Richard Karwaczka.