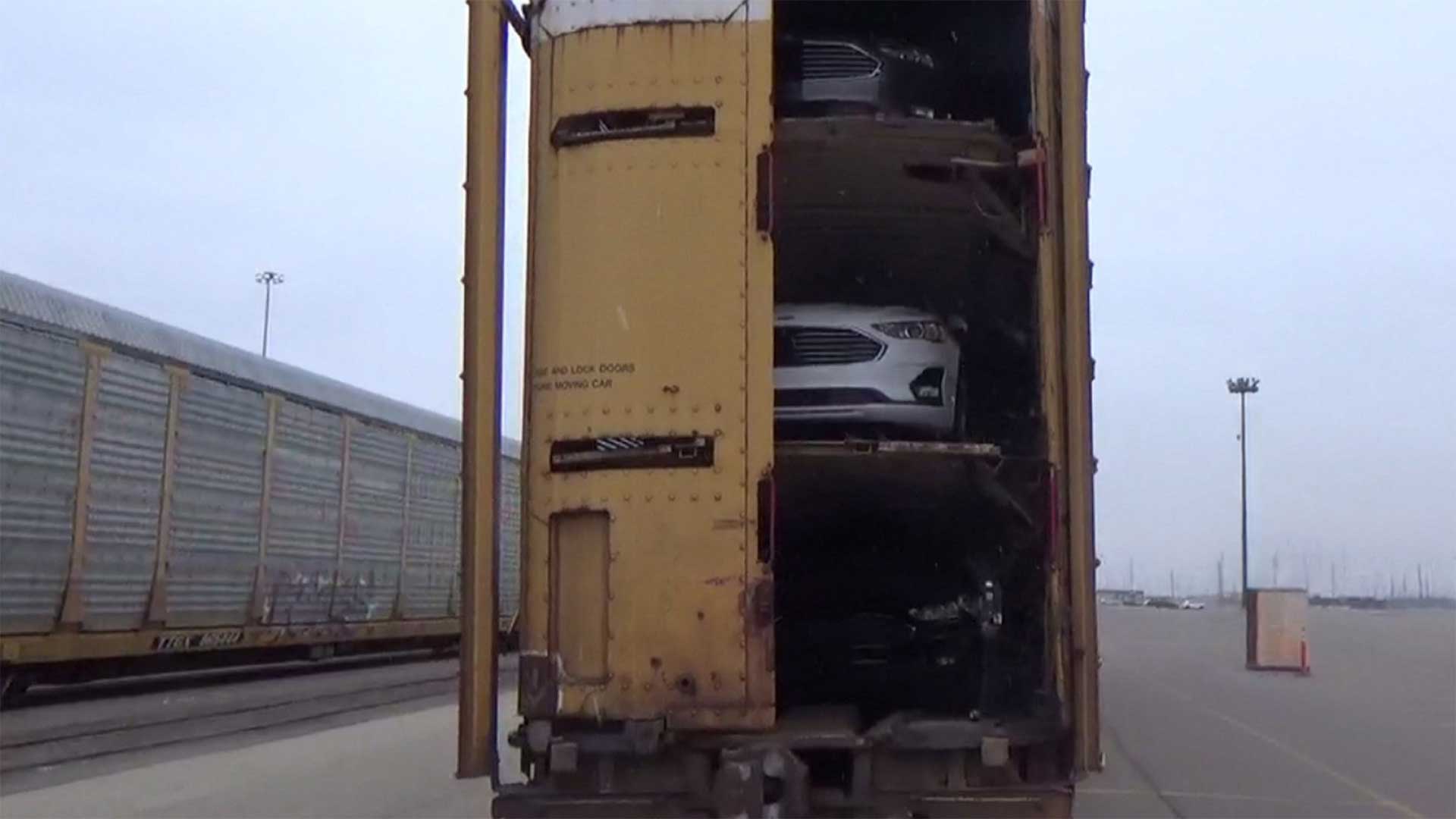 Police in Canada say they discovered meth smuggled in new cars being shipped from Hermosillo, the capital of Sonora.
Ontario Provincial Police via Twitter
The Ontario Provincial Police announced Wednesday that Mexican drug cartels have been sending drugs to Canada by rail hidden in Ford cars made in Hermosillo, Sonora.
Police say they started investigating last December after employees at four Ontario Ford dealerships reported finding suspicious packages in the spare tires of Ford Fusion cars sent from the Sonoran capital city. Police identified the packages as meth, and eventually found more than 400 pounds of meth hidden in cars shipped to Canada from the Ford plant in Hermosillo.
During a press conference Wednesday, Ontario police said they were confident that the Sinaloa drug cartel is responsible for the drug smuggling. But they have not found any drugs in recent car shipments and think the cartel has stopped using the Ford cars to transport meth to Canada.
Nearly 200 kilos of methamphetamine worth $4.5 million stashed in spare tires shipped with new vehicles from Mexico investigated by #OPP, @sureteduquebec, @WoodNBPolice and @CanBorder pic.twitter.com/Gn05FIFKZ5

— Ontario Prov Police (@OPP_News) February 27, 2019