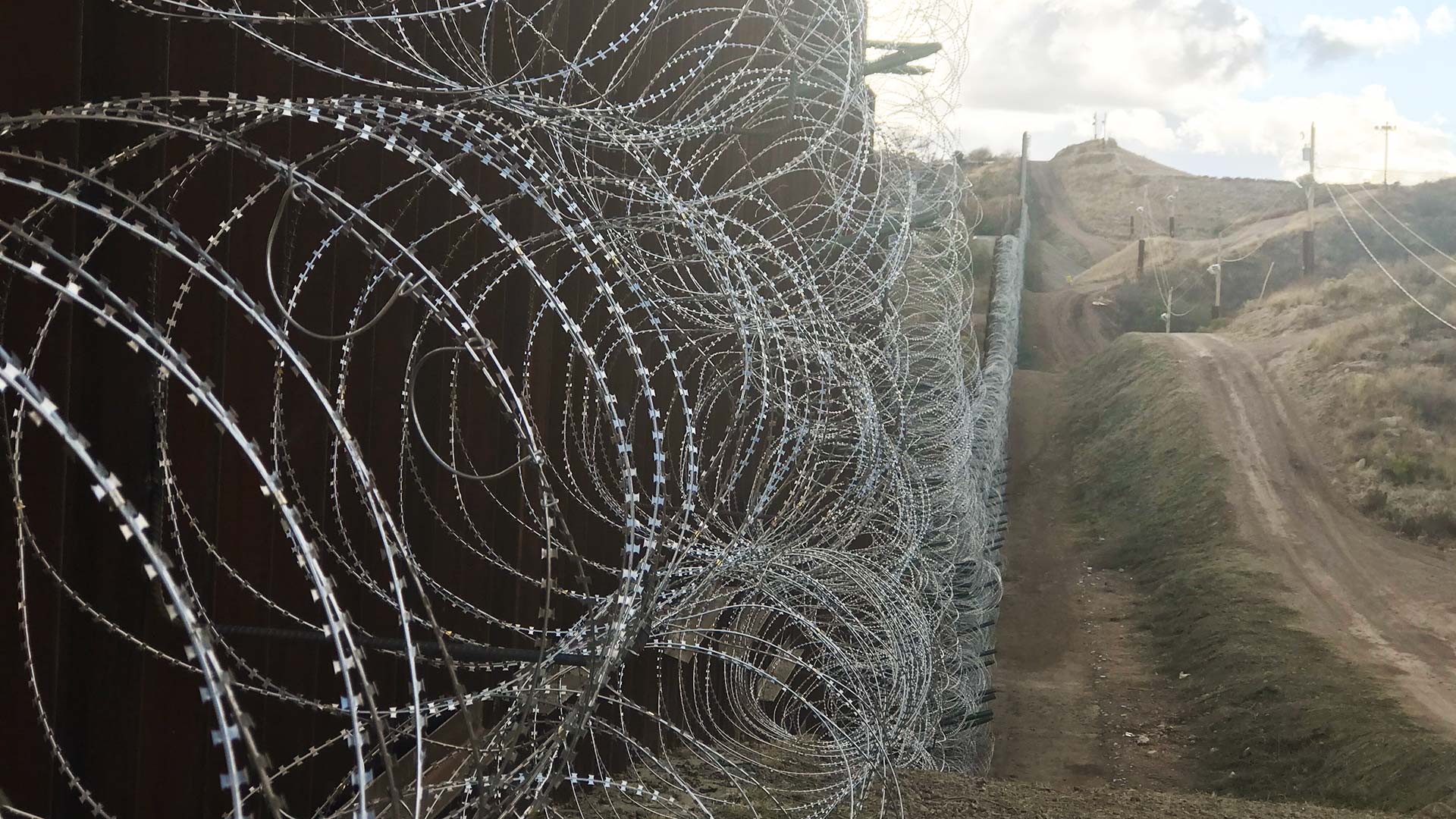 Rows of razor wire cover the U.S. side of a section of the wall near Nogales, Arizona.
Nancy Montoya/AZPM
The Pima County Board of Supervisors passed two border-related resolutions Tuesday. The county joins several other Southern Arizona municipalities in opposing federal actions related to border security.

The first resolution supports the city of Nogales' call to remove razor wire from along the border. The second condemns President Trump's declaration of a national emergency to build a border wall. Both resolutions passed 3-2 along party lines.
Republican Steve Christy doubts the razor wire constitutes a threat to public safety.
"I don't believe it! This is a false statement the city of Nogales is conveying," he said. "I will not be supporting it"
Board Chair Richard Elias, a Democrat, says he believes the danger is real but chided Christy about his lack of trust in the Nogales administration.
"To doubt the sincerity of the Nogales aldermen and mayor — we ought to think about what that means," he said.
As to the president's national emergency declaration, both Republican commissioners say the president has the constitutional right to declare an emergency, but they were outvoted by the Democrats.