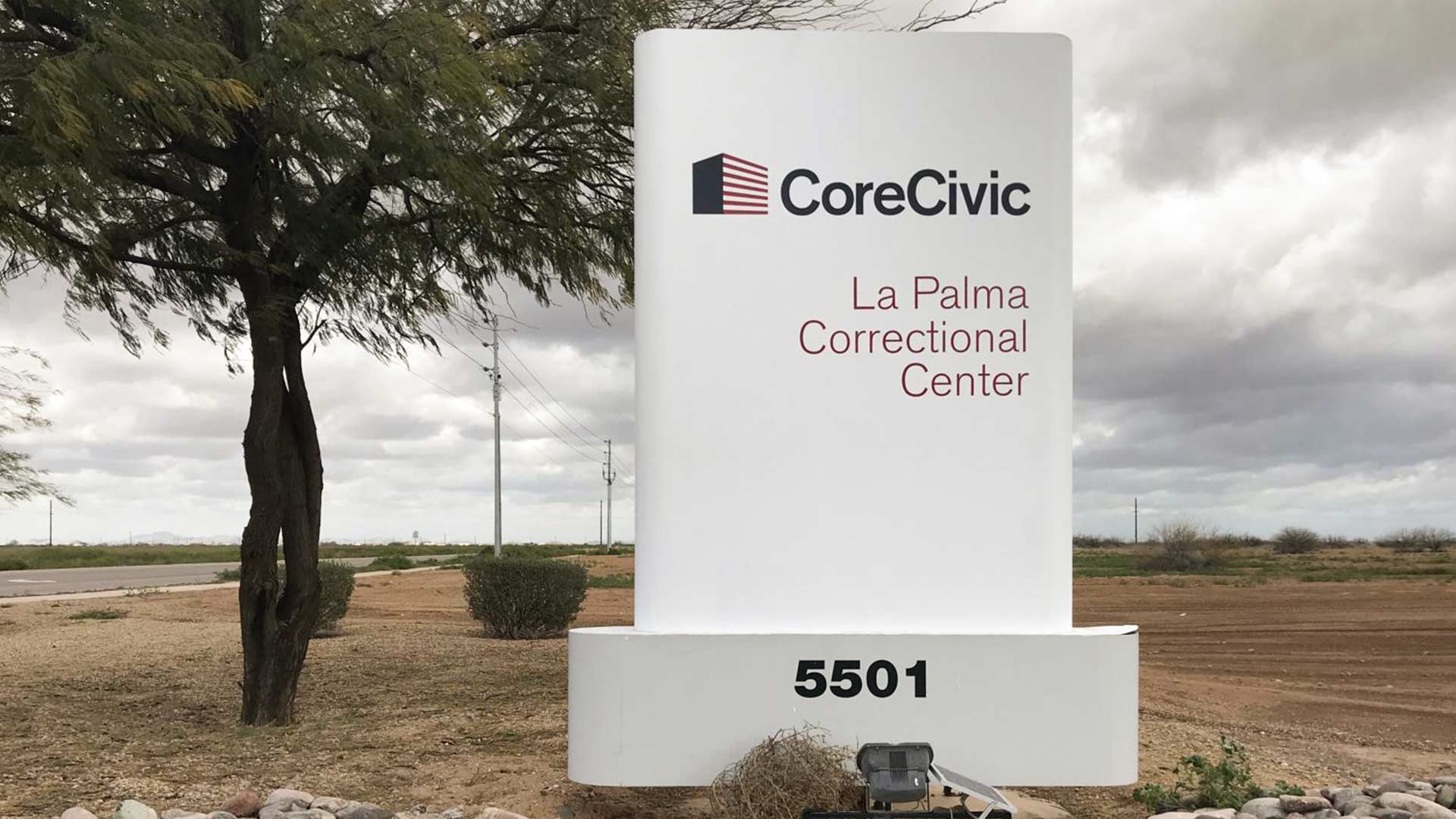 The entrance to the La Palma Correction Center in Eloy, Arizona.
Matthew Casey/Fronteras Desk
Roughly 15 percent of the more than 2,200 immigration detainees recently quarantined due to exposure to the mumps virus were being held in Arizona.
Yasmeen Pitts O'Keefe, spokesperson for U.S. Immigration and Customs Enforcement in Phoenix, said a total of 407 detainees were quarantined in Arizona as of March 7.
The vast majority of people isolated to prevent the spread of contagious diseases were being held at the La Palma Correctional Center in Eloy, where 345 detainees had been exposed to mumps, said Pitts O'Keefe. 59 other detainees at La Palma were exposed to chickenpox, as well as three people held in Florence.
The La Palma Correctional Center is owned by CoreCivic. Amanda Gilchrist, director of public affairs for CoreCivic, said workers are not required to get vaccinated for mumps or chickenpox.
The Pinal County Public Health Services District said it does not release information about investigations of communicable disease unless there is a risk to the public.
---
Associated Press contributed to this report.