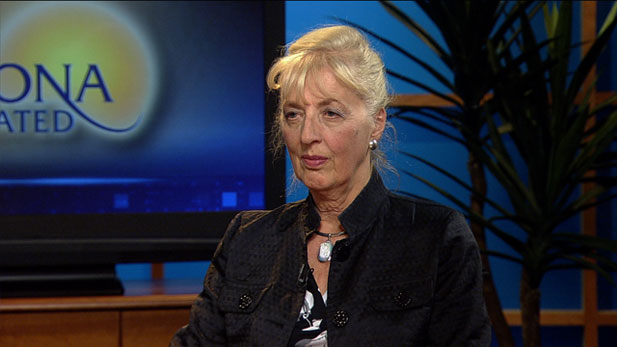 PHOTO: AZPM
Jan Shaver, dean of the UA College of Nursing, says the U.S. nursing shortage may be no more.
Before the economic downturn, the nations suffered from a severe nursing shortage, largely due to population increase and retiring nurses.
Jan Shaver, dean of the University of Arizona College of Nursing, says that troubles in our economy have actually worked to retain nurses who before were ready to retire. That means there are fewer positions available for new graduates, and the storied nursing shortage may be a thing of the past.
"The shortage of nurses has appeared to modulate, mainly as an affect of the economic downturn," says Shaver.
But while there are fewer nursing positions readily available to new graduates, those students with nursing degrees are still finding jobs at a much higher rate than those with other degrees.
Shaver says that although hospitals are retaining their current nurses, nursing is a field that is always looking for new employees. While only 65 percent of the new graduates are finding positions immediately after graduating, four months after graduating that number goes up to almost 85 percent.
"Graduates found that it has taken a little bit more time to find a job in nursing, whereas before they had pretty much secured a position before they graduated," she says.
Shaver also says that the College of Nursing will be launching a new program aimed at nursing students who have received their degrees through commmunity colleges. The program enables them to obtain a degree through the university, making it easier for them to find jobs in nursing throughout the country.