Most of Southern Arizona, like California, is currently free of drought.
According to the U.S. Drought Monitor, Pima, Cochise and Santa Cruz Counties are not in a drought this week. But climatologist Curtis Riganti at the National Drought Mitigation Center in Lincoln, Nebraska, said residents of Pima County should not expect those conditions to last.

"It's definitely an area that has seen its fair share of significant droughts over the past 15 years. They should be prepared for more," said Riganti.
This time last year, all three of these counties had areas in severe drought. Riganti said in March 2018 all of Pima County was experiencing at least some severe drought, while a quarter of the county was in an extreme drought.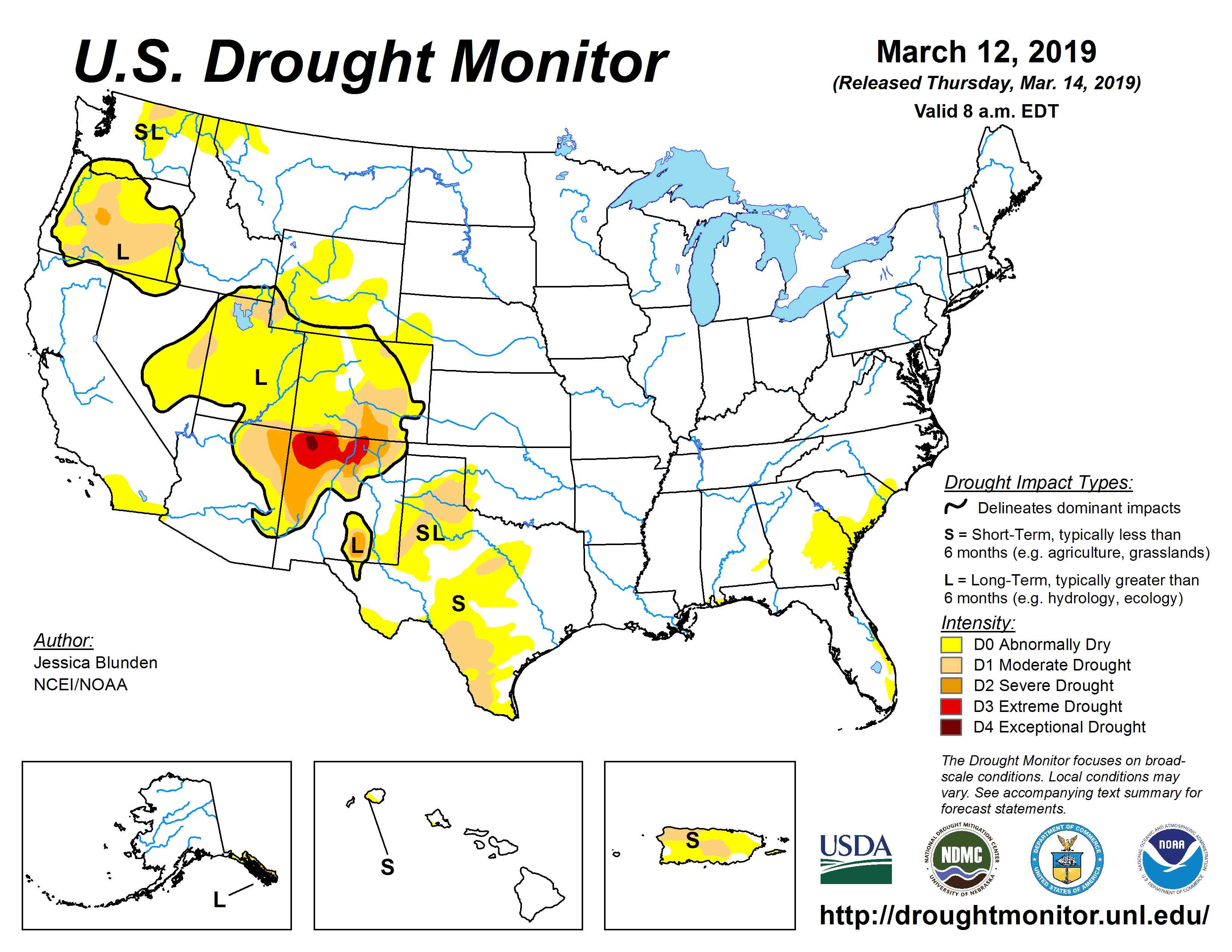 VIEW LARGER The U.S. Drought Monitor from March 12, 2019 shows most of Southern Arizona free of drought.

U.S. Drought Monitor