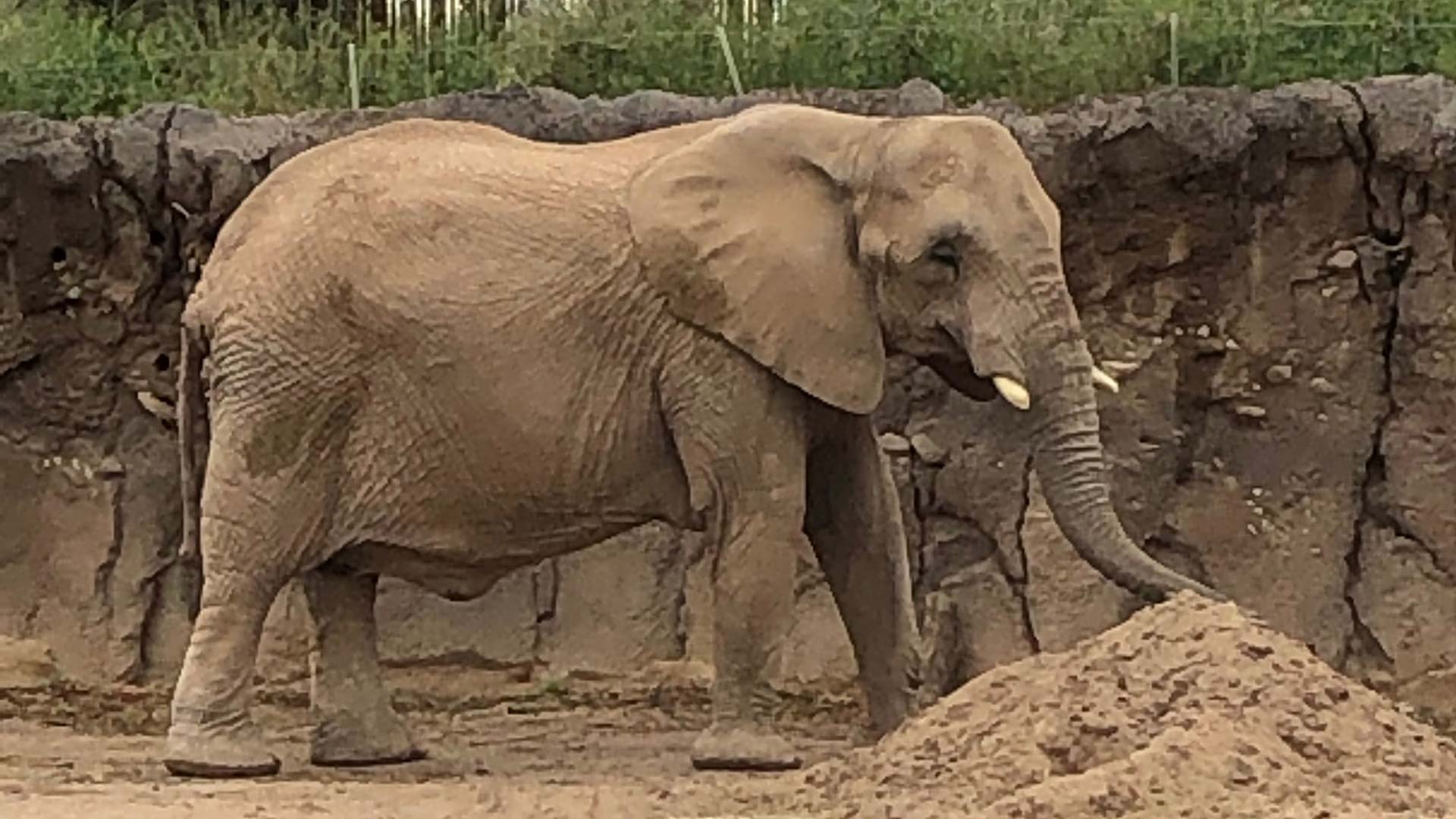 Semba the elephant at the Reid Park Zoo March 12
Duncan Moon/AZPM
Semba, a 29-year-old African elephant at the Reid Park Zoo, is pregnant and expected to give birth next year.
The mother-to-be was born in Africa and came to Reid Park from the San Diego Zoo in 2012. She already has two offspring — Sundzu, who was born in 2010 in San Diego, and Nandi, born here in 2014.
Sue Tygielski, director of zoological operations at the zoo, says the ability to monitor these pregnancies in a controlled zoo setting offers a chance to gather important scientific data, far more than would be possible in the wild.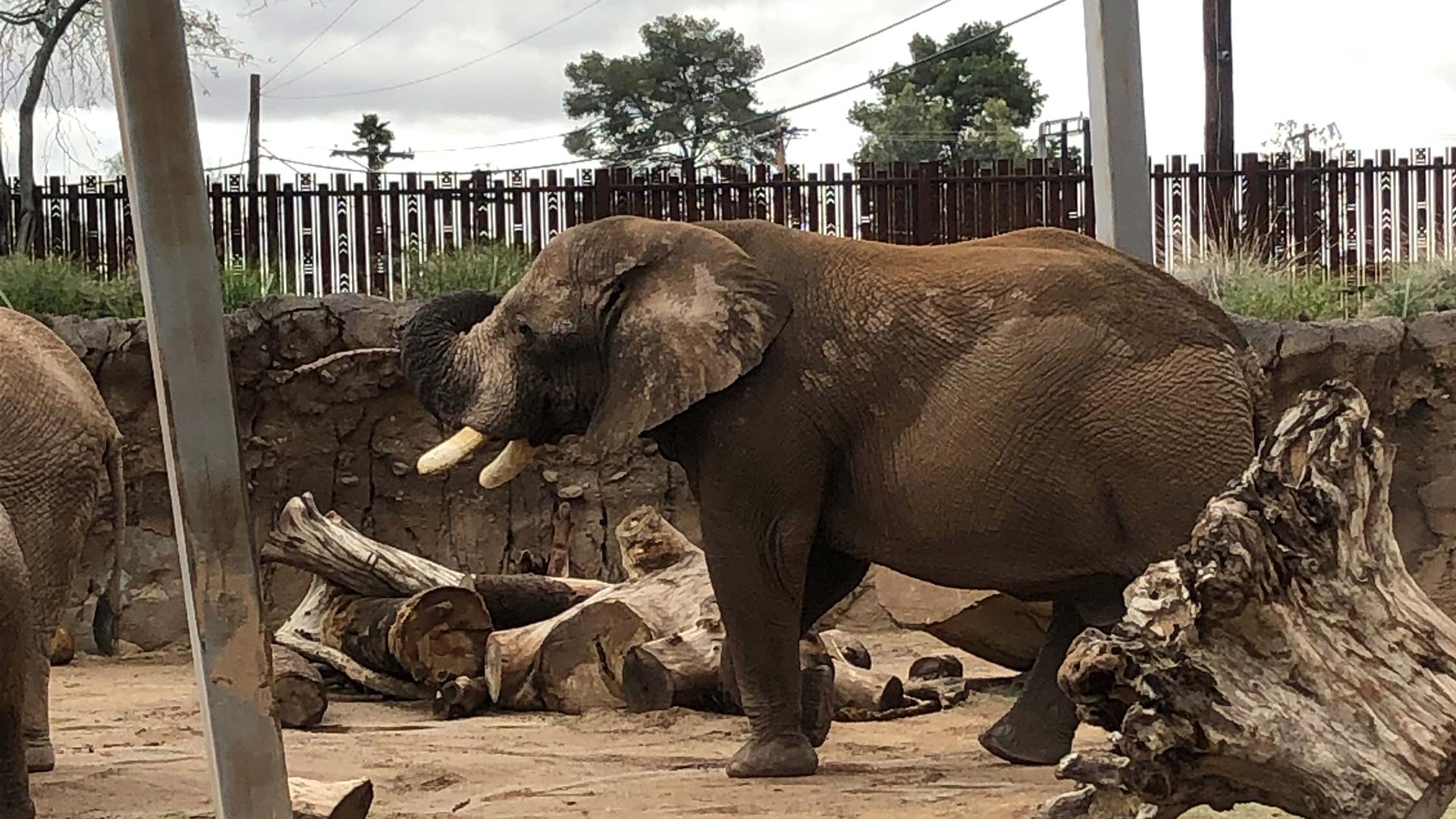 VIEW LARGER Semba's due date is in the spring of 2020

Duncan Moon/AZPM
"Every opportunity that our vet has, she's always looking for what can this pregnancy tell us," she says. "She is really on the cutting edge of sharing information and has published information to other vets to help deal with their animals as well."
Tygielski also says the birth will bring more visitors to the zoo, expanding the opportunity for education.
"I think our program in its power to excite people about not buying ivory, not contributing to the poaching, is really helping African elephants in the wild," she adds.
Semba currently weighs nearly 7,000 pounds, a healthy weight for a pregnant elephant. An elephant's gestation period is 22-24 months long, so she's still got more than a year to go. The zoo staff is monitoring her vitamin and mineral intake and doing regular blood work. The zoo says everything looks good for a healthy birth sometime next spring.