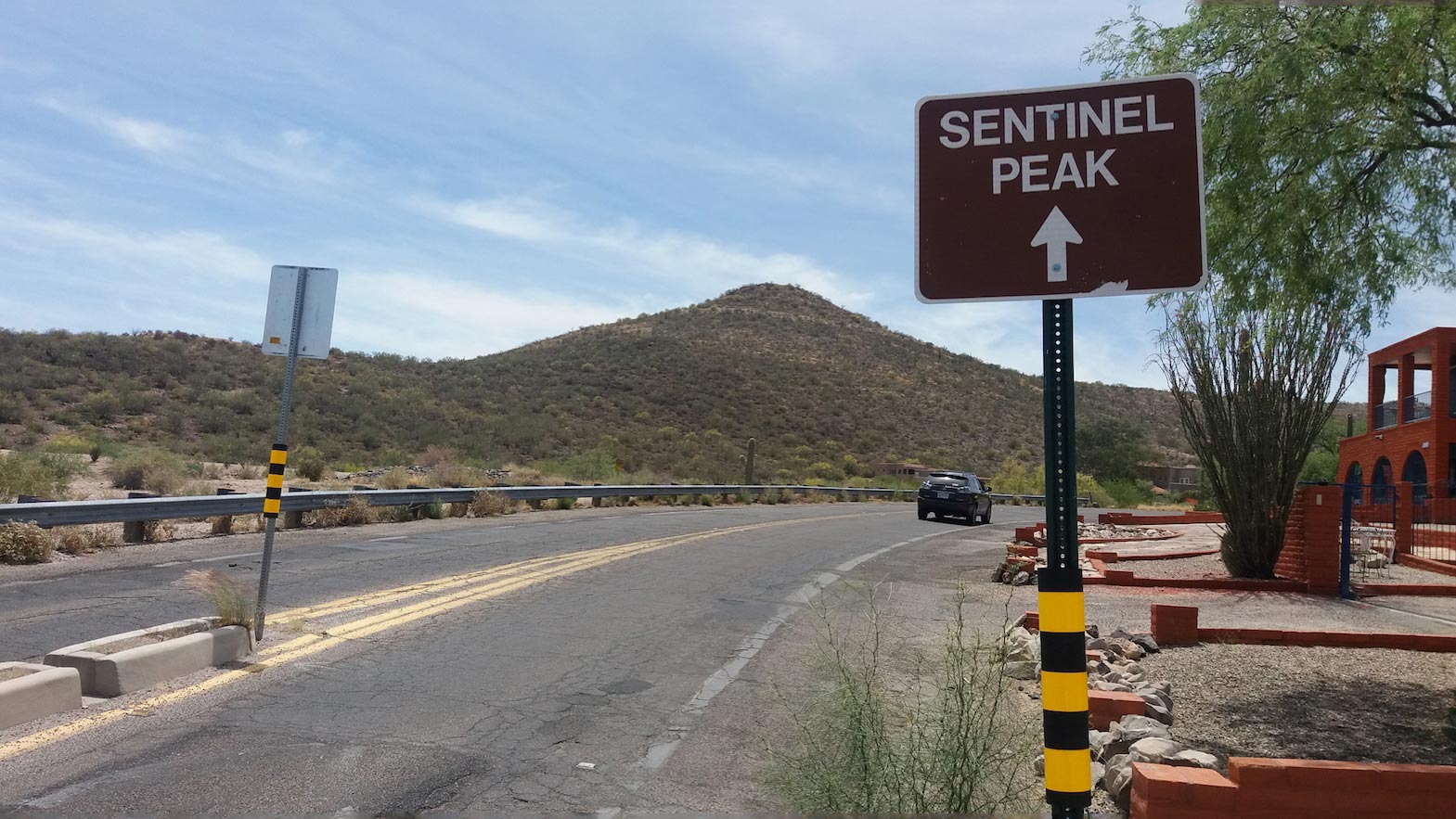 Sentinel Peak Road, accessed from West Congress Street, climbs and encircles "A" Mountain.
Michael Hernandez/AZPM
The city of Tucson wants to hear your suggestions for making Sentinel Peak Road safer. City officials are holding open houses Wednesday and Thursday night. The narrow and winding road leads to the top of the peak also known as "A" Mountain.
It attracts hundreds of drivers, hikers and cyclists every day, and that has led to tragedy. Last October, a 73-year-old cyclist was struck and killed by a suspected drunk driver on the road.
The city is considering setting aside certain times, or entire days, when the road is closed to motor vehicles, and open exclusively to hikers by bicyclists.
Wednesday's meeting starts at 5:30 p.m. at the city offices on Commerce Park Loop. Thursday's open house will be at the Ward 6 office on east First Street. The city is also collecting comments on its website.