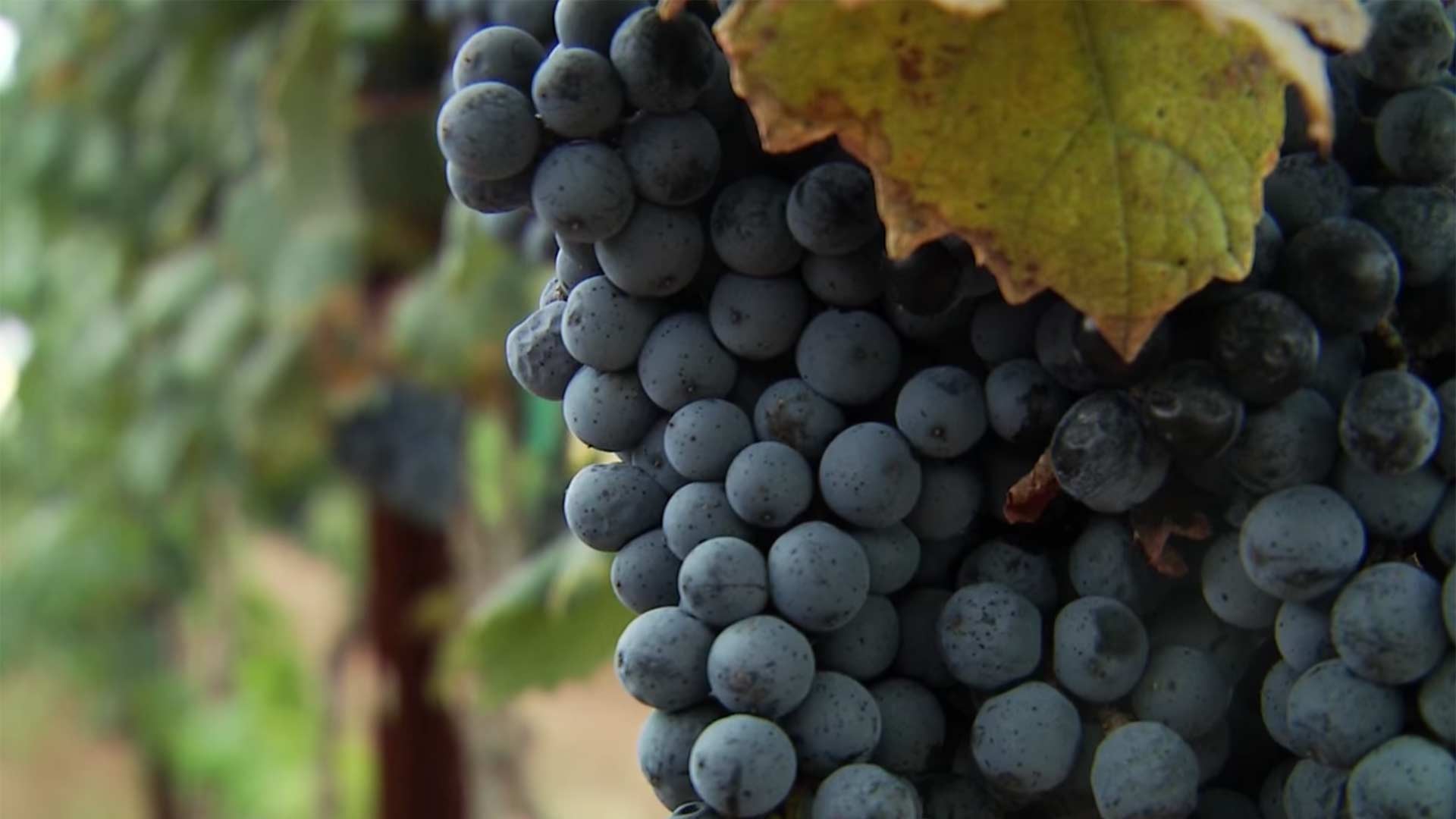 Grapes on the vine for Flying Leap Vineyards in the Kansas Settlement, south of Willcox.
Steve Riggs/AZPM
Tourists in Cochise County will soon see road signs directing them to nearby wine tasting rooms.
Kinder Morgan, Inc., an energy infrastructure company with two compressor stations in the area, donated $5,000 to the county's Public Works Department for the signs. Cochise County spokesperson Amanda Baillie said the money will create 6-10 signs, adding that the company donated the funds as an act of goodwill towards its neighbors in the wine industry.
"We have about 12 tasting rooms now in this particular area. We are a rural community, so it can be hard sometimes for people be to navigate their way. Anything we can do to improve the tourist experience will go a long way," said Baillie.
She said highlighting the area's wine industry is part of the county's five-year plan to prioritize economic development.
Baillie said more than 75 percent of the grapes used to produce wines in Arizona are grown in Willcox.
"We're trying to meet the needs of the wine industry as much as possible. They really believe these signs can make a difference to direct more people to the tasting rooms," said Baillie.
Baillie said Robbs Road, a local wine-tasting thoroughfare, will also be paved using a $475,000 grant from the Arizona Commerce Authority. She said she hopes the transition from dirt to pavement will encourage more tourists to visit Willcox's vineyards.
"This is one step in many steps toward really furthering and supporting the growth of the wine industry," said County Administrator Ed Gilligan in a press release. "The wine industry is vital for us, and this donation from Kinder Morgan is a step toward getting better signage in this area and creating a better tourist experience."