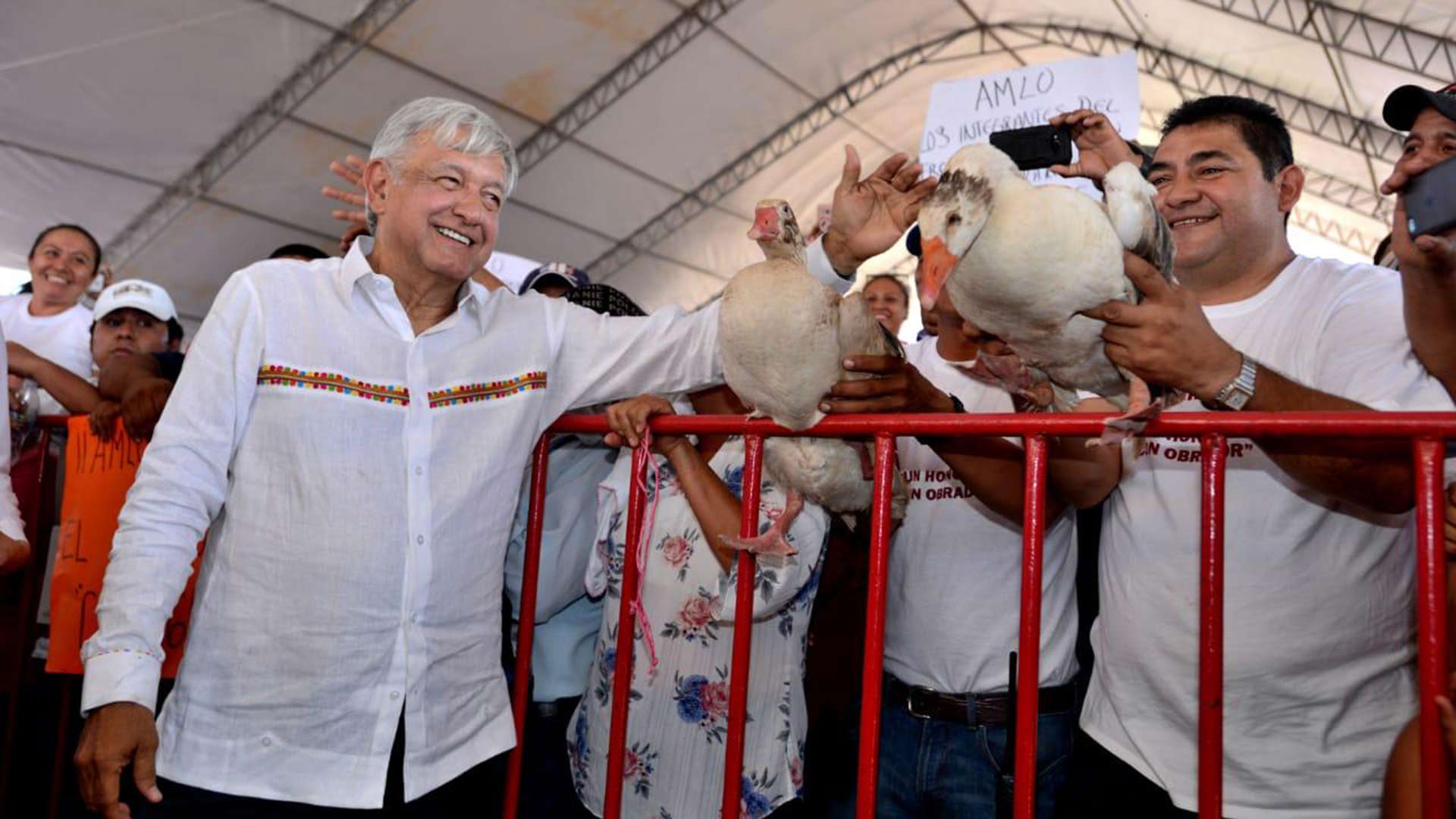 Mexican President Andrés Manuel López Obrador, or AMLO, during a rally in the state of Campeche, Mexico, February 2019.

López Obrador Office of Public Affairs via Fronteras Desk
MEXICO CITY — The president of Mexico, Andrés Manuel López Obrador, met Friday with U.S. Secretary of Commerce Wilbur Ross to discuss trade relationships between both nations. According to the Mexican head of state, Ross told him the U.S. will invest in a controversial project.
López Obrador held a rally in Campeche on the Gulf of Mexico. The coastal city will be part of a rail project known as the "Mayan train" that will travel around the Yucatán Peninsula.
López Obrador said it would bring prosperity to the region, costing about $8 billion.
"I met with the secretary of commerce from the United States, and he told me that President Donald Trump sent me a message promising they will invest in the train," López Obrador said during the rally.
The project has been strongly criticized by experts who consider it useless and inefficient. Environmentalists and indigenous groups also reject the train, arguing it will bring damages and looting to the area and its communities.