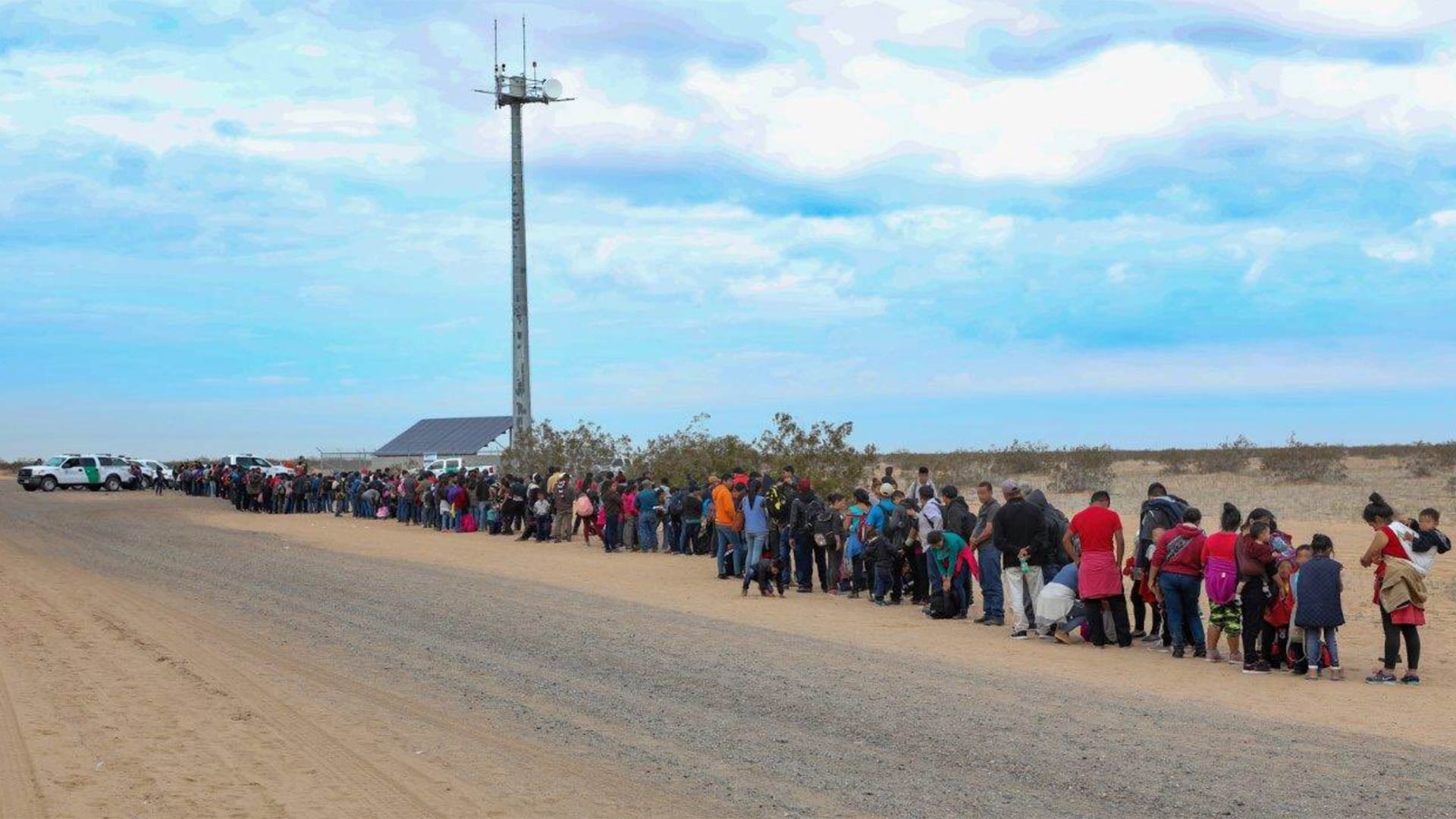 Migrants who crossed the border near Yuma in tunnels under the border fence stand in line waiting for Border Patrol agents to process them on Jan. 14, 2019.
CBP Arizona
A flood of migrants dropped off in Yuma by the U.S. Department of Homeland Security has caused city's top elected official to declare a local emergency.
Yuma Mayor Douglas Nicholls suggested an agency within the same federal department should pay for the "disaster."
While announcing the emergency declaration, Nicholls said he hopes other cities join him. The local shelter was already packed with migrants Tuesday morning. Then Nicholls said he heard two more drop-offs were scheduled for later on.
Nicholls also said he's looking for federal funding, and a "FEMA-like response," which is the acronym for the Federal Emergency Management Agency.
"So it is with a heavy heart that I declare we are at this point, but it is something that I believe we need to do to make sure our community is maintained. And that the human rights of all the migrants are also maintained. And that we have a path that respects both," Nicholls said.
City officials say the Border Patrol has released roughly 1,300 migrants and family members in Yuma in recent weeks.
Mayor of Yuma Douglas Nicholls (@MayorNicholls) signed a Proclamation of Emergency in Yuma on Apr. 16, due to the high number of migrant family releases by USBP overwhelming the non-profit shelter system. View a video with his comments here: https://t.co/busj2rpP2Z pic.twitter.com/xNnQEsycKb

— City of Yuma (@cityofyuma) April 17, 2019