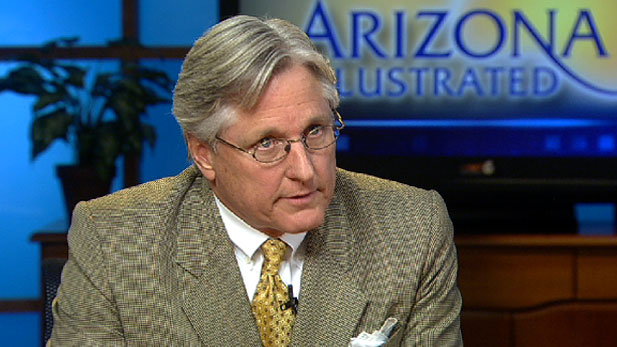 Arizona Board of Regents' Chairman Fred DuVal. (PHOTO: AZPM)
Students at Arizona's three public universities have faced tuition increases from 36 percent to 38 percent between 2007 and 2010, according to the U.S. Department of Education. That puts Arizona in the top five when it comes to tuition increases based on percentages.
Fred DuVal, the incoming chair of the Arizona Board of Regents, says despite those increases, Arizona is still at the average for tuition at public universities nationally.
The tuition increases came as the Arizona Legislature cut state funding to the universities. DuVal says he wants lawmakers to stop cutting and start giving back.
He says he wants to figure out what programs the universities teach best and get state lawmakers to financially "incentivize" those programs. Programs such as English, the social sciences or humanities should be funded, DuVal says.
Disclosure: The Arizona Board of Regents holds the broadcast licenses for Arizona Public Media.