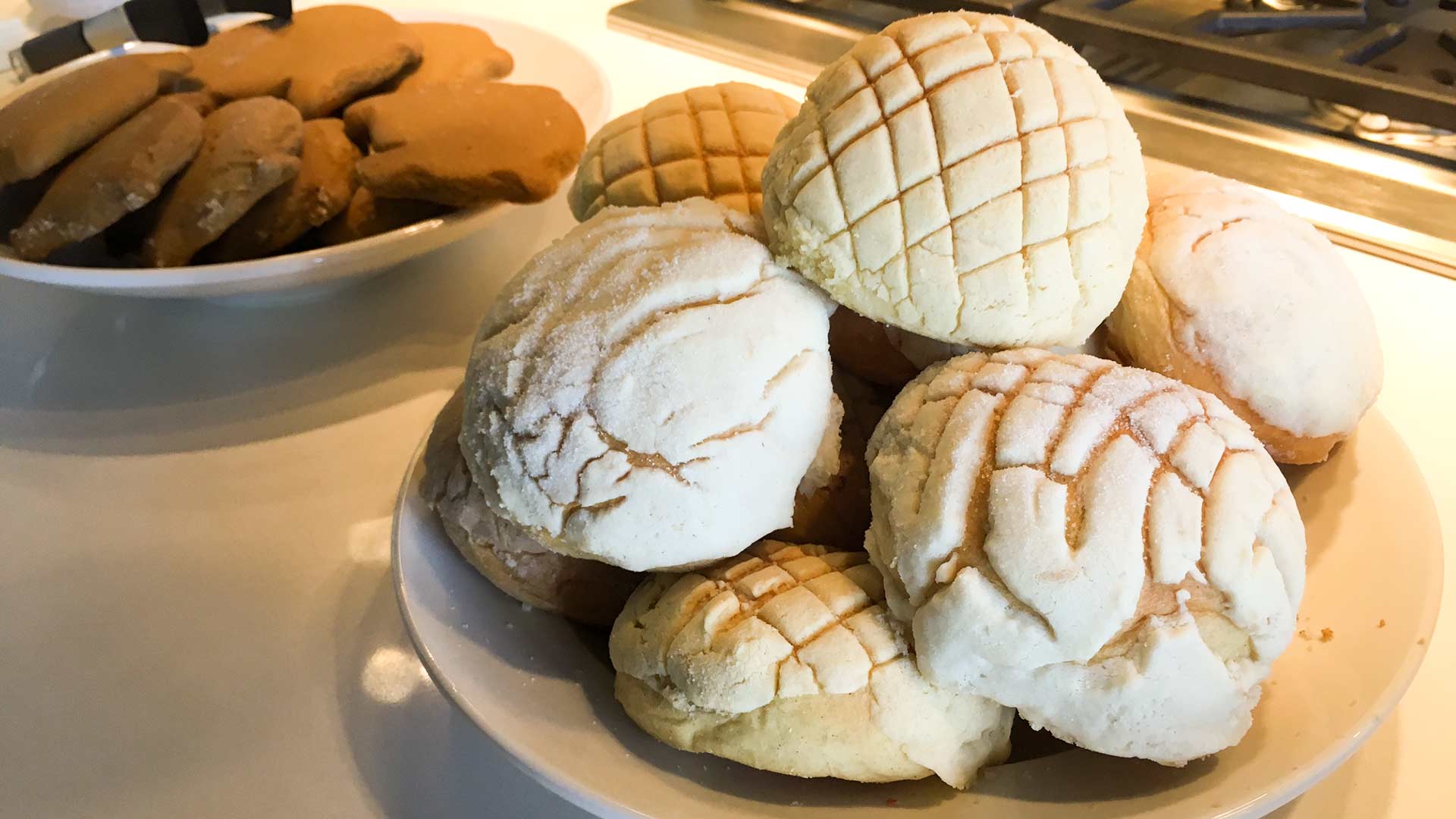 Traditional Mexican pastries from a local bakery were featured at a breakfast for Delice Network participants on Thursday.
Ariana Brocious/AZPM
This week, Tucson played host to representatives from Europe, Asia, and Mexico whose home cities each value and prioritize local food and gastronomy. Known as the Delice Network, the group works together to share their different strategies and methods of promoting food culture at the local level.
Tucson recently joined the ranks as the 27th member, with Chicago as the only other U.S. city.
Delice Network Manager Camille Benoist says they've been impressed by all they've seen and experienced in Tucson, including the Mission Gardens, San Xavier Co-op, and local restaurants.
"You have, of course, the chefs, you have the street food carts, you have the distillers, you have craft beer, and the fascinating part of Tucson is how you're able to bring all of these together," an approach that enriches the local food culture, Benoist says.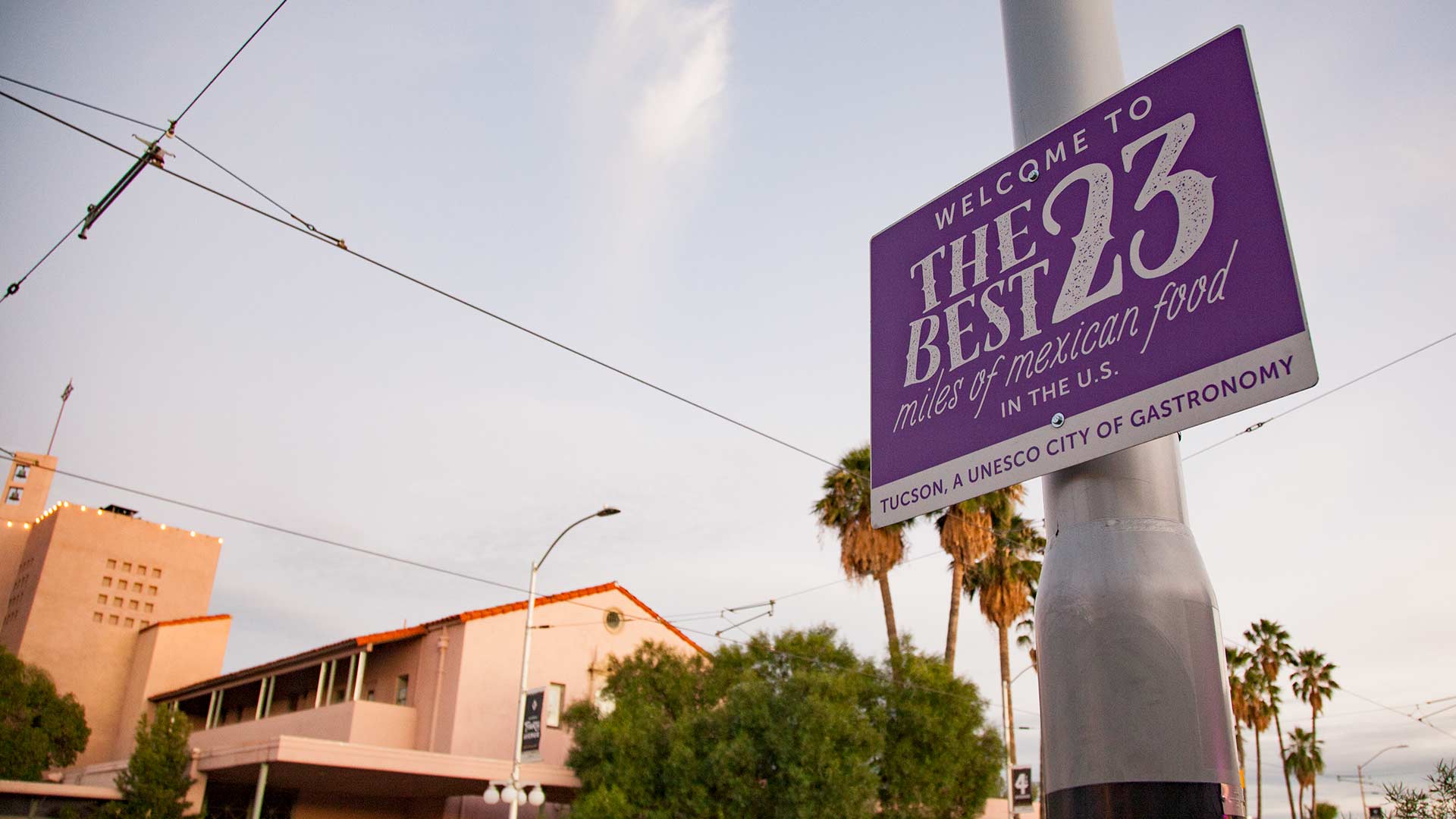 VIEW LARGER The city of Tucson says it has "the best 23 miles of Mexican food in the U.S.," pointing to its designation as a UNESCO City of Gastronomy.

AZPM
"And we feel there's a great pride into the Tucson community in working around food and it's just the best way to make things work because if you take the talent of a baker and the talent of someone growing food and the culture of the native tribes we went to see yesterday, and you put all these people together, it's magic," Benoist says.
Felipe Garcia of Visit Tucson says becoming a part of the network will allow the city to build upon the UNESCO Heritage designation as a city of gastronomy, and continue to grow its food tourism industry while strengthening local ties.
"So we want to use the Tucson food and we want to use the amazing restaurants that we have, but connecting to the local producers. We want that honey producer or the tribes that are harvesting the cholla buds, for them to take part and to benefit of this change we're building through our food," Garcia says.
The Delice Network meeting deliberately coincided with the annual Agave Heritage Festival, and participating cities sent some of their country's best mixologists to create libations from agave spirits alongside their Tucson counterparts.