This is part five of Arizona Public Media's five-part series, The Controversy over Cannabis, airing July 11-15 on NPR 89.1FM/1550AM.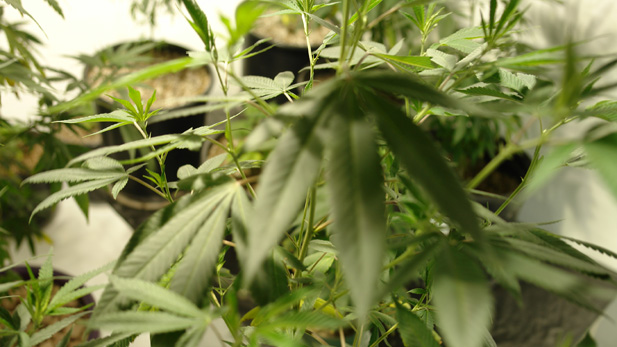 Laura Markowitz
Adolescence is a stressful time, with hormones, acne and the pressure to fit in. Many parents resign themselves to the fact that their teens will likely experiment with cigarettes, alcohol and marijuana.
But Juanita, a single mother of three, didn't know what to do when her daughter started using it every day---and growing it in her room. More than 40 percent of teens try pot while they're still in high school, according to the National Institute on Drug Abuse (NIDA).
Juanita called a drug crisis hotline for advice.
"They said, 'You have to be patient and try to talk to your children,'" she remembers. "The conversations we had were something like this: 'It's not good for you and it's illegal.' No comment from her."
In hindsight, Juanita realized that the pot-smoking was her daughter's way of coping with depression, anger and feelings of abandonment. It took more than a decade for her daughter to stop using drugs to cope.
Ed Rusnak is a recovered marijuana addict. Now he runs the family program at Cottonwood de Tucson, one of the leading substance abuse treatment facilities in the country.
The first time he tried pot, he was 18 and a freshman in college. He didn't like the effects at first, but he liked feeling like he fit in. Soon, he was smoking every day. He dropped out of college and became depressed and paranoid. Eight years later, suicidal thoughts propelled him into a recovery program.
NIDA estimates that 4.3 million Americans ages 12 and older meet the criteria for marijuana abuse or addiction. And 62 percent of teens in drug treatment programs are dependent on marijuana, according to the Department of Health and Human Services. But there are a surprising number of people who say marijuana isn't addictive.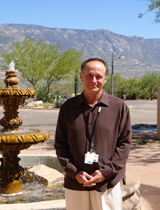 Dr. Robert Johnson, Medical Director, Sierra Tucson (PHOTO: Laura Markowitz)
"There clearly are a lot of people who can smoke pot on a recreational basis and not have it have a huge negative impact on their lives," says Robert Johnson, medical director of Sierra Tucson, a world-renowned psychiatric hospital that treats addictions. "But some do become dependent on it.
Dependence is a behavioral disorder about developing a lifestyle that's about finding and using a substance, despite mounting negative consequences."
Some of Johnson's colleagues say addiction and dependence are not the same thing. Addiction involves physical dependence. For example, a heroin user will experience agonizing withdrawal symptoms – vomiting, seizures, violent mood swings - if he or she stops using the drug. Pot isn't physically addictive, so a long-time pot smoker who goes cold turkey might only experience insomnia, anxiety and fidgetiness. But Johnson says his patients who are trying to kick their marijuana habit think of themselves as addicts.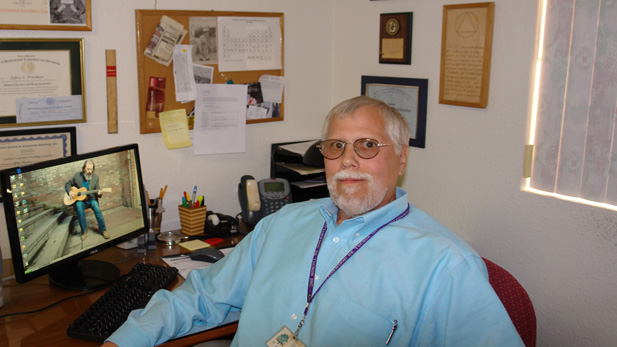 Jeff Friedman, Primary Therapist, Cottonwood de Tucson

Laura Markowitz
Jeff Friedman, primary therapist at Cottonwood de Tucson, has another way of looking at it.
"The locus of addiction does not reside in the substance, but in the person who uses the substance," he says. That means that when people light up instead of dealing with uncomfortable emotions, situations and relationships, they can become problem users. And if they have a genetic predisposition to addiction, they could become addicted to it.
That's one possible explanation for why 85 percent of teens can smoke pot and not become addicted to it, but 15 percent smoke it and do, according to NIDA.
Marijuana addicts come from all walks of life. They want to stop smoking marijuana, and can't. They keep using despite increasing negative consequences; they're constantly thinking about their next opportunity to get high. They're always mentally measuring how much pot they have left, and planning on where and when they can resupply.
Friedman says part of the confusion over whether pot is addictive may come from a false distinction people make that there are hard drugs, which are addictive; and soft drugs--like pot--that aren't. Because the THC in cannabis is stored in the body's fat for up to 30 days, a person can stop smoking pot for a few weeks and not feel particularly uncomfortable. So they conclude that they don't have a problem with pot, and they go back to getting high every day.
"Most substances of abuse—cocaine, meth, alcohol—are water soluble," explains Friedman. "They exert their mood-altering effect quickly because they get absorbed into the system quickly."
But THC, which is the active ingredient in cannabis, is lipid-soluble. Instead of being absorbed into the limbic brain, which is responsible for feelings, moods and emotions, THC moves through the fat-soluble blood-brain barrier and works on the prefrontal cortex.
"THC gets a person high by interfering with the person's cognitive function," says Friedman. "This is why heavy pot smokers have notoriously bad memories. This is why someone who is really loaded on pot can drive 25 miles per hour on the interstate and think they are doing fine. Their cognitive processing is messed up. This is why someone high on pot can literally get lost in their own neighborhood. The ability to orient is a cognitive function."
Robert Johnson says pot can have an even more severe effect on a small percentage of users.
"In vulnerable people, it increases the risk of psychotic illness," he says. "If you have a family history of schizophrenia, if you're going to convert to schizophrenia, it can cause that to happen two to three years earlier. There are studies in England that show upwards of 15 to 20 percent of psychotic illness is related to marijuana use."

But for the majority of people, does frequent pot-smoking have any long-term effects on the brain or behavior?
Friedman and Johnson both say that pot smokers who get high instead of dealing with uncomfortable emotions, problems and relationships don't develop their own, internal resources to cope. Ed Rusnak sees it all the time with his clients.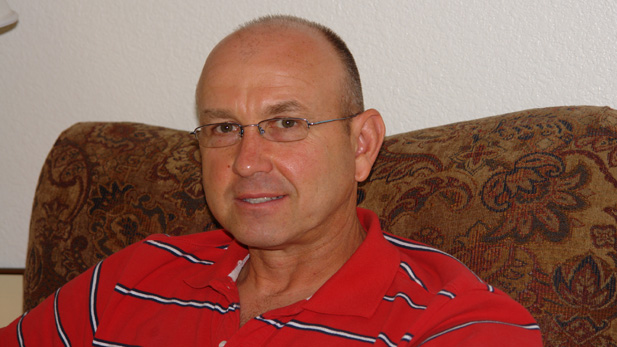 Ed Rusnak, Family Program Director, Cottonwood de Tucson

Laura Markowitz
"What's widely believed is wherever someone begins their addiction, that's where they stop growing emotionally," says Rusnak. "I say that because so often when families come through here, I'll ask them ... how old's the patient [and] they will answer, 'Thirty, but on a good day they act like about seventeen.' "
Many habitual pot smokers will insist that being high doesn't affect their day-to-day functioning, but a NIDA study found that college students who smoked heavily made more errors, had a harder time paying attention, and didn't register, process or use information well. And that was after abstaining from pot for 24 hours.
Experts say the good news is that the brain has the potential to heal itself if given the opportunity.
"Stop poisoning it, first of all," recommends Johnson. "Stop introducing voluntary toxins into it. Give it a chance to heal. Engage in regular exercise---anything that oxygenates your brain."
He says fish oil supplements have been shown to have beneficial effects on the brain.
Mindfulness meditation, counseling and 12-step groups also help addicts learn to identify the triggers that lead them to reach for the rolling papers instead of dealing directly with their problems. They can't ever get back the years they lost sitting on the couch stoned, but they can start to see a future where they can be happy without weed.