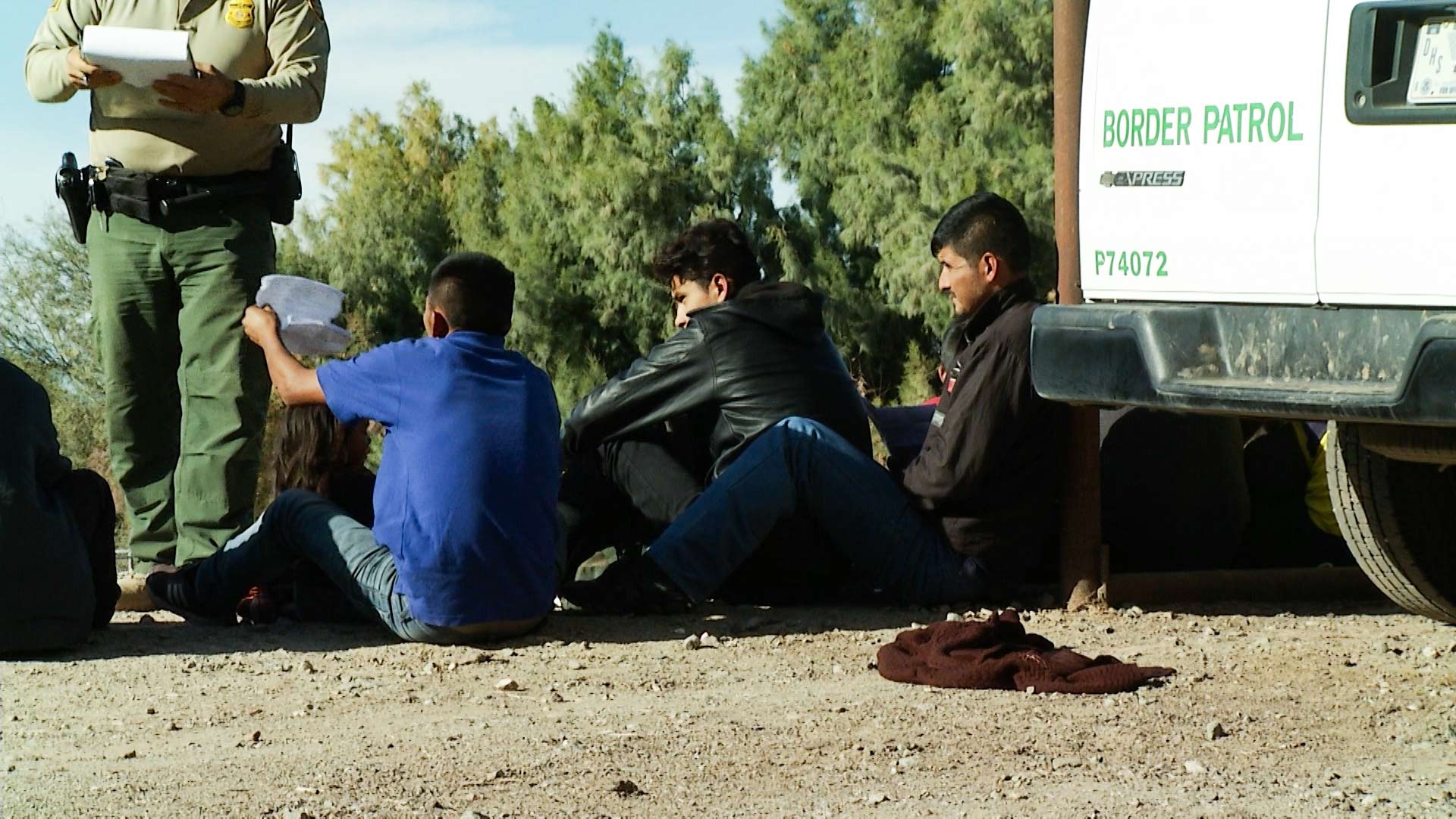 A group of men, women and children prepare their documents after approaching and surrendering to Border Patrol in the Yuma Sector, 2019.
AZPM
MEXICO CITY — U.S. immigration officials have sent more than 5,000 asylum applicants to Mexico under a controversial Trump administration plan that forces them to wait there for their day in court, according to Mexican immigration officials.
Since late January, 5,273 asylum applicants from Honduras, El Salvador and Guatemala have been sent to Mexico to wait for their applications to be processed, which could take weeks or months, according to a statement from Mexico's National Migration Institute. A federal appellate panel has allowed the program — known as Remain in Mexico — to continue, despite complaints from civil rights groups.
The immigration institute said migrants have been sent to three border cities: 1,749 to Ciudad Juarez, across from El Paso, Texas; 1,381 to Tijuana, across from San Diego, California; and 820 to Mexicali, across from Calexico, California.
U.S. immigration officials said they want to expand the program along the entire border.