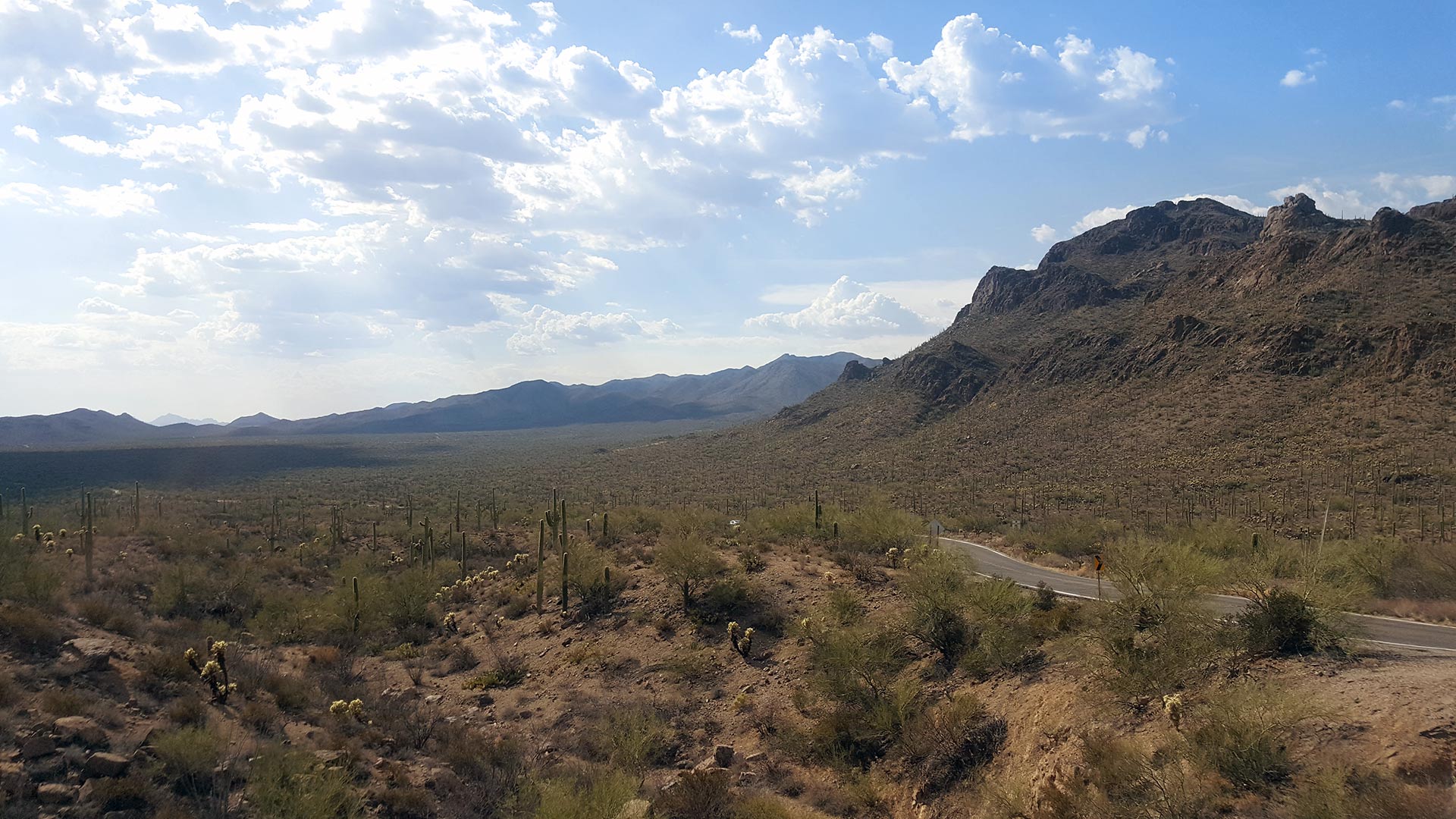 Looking west from Gates Pass towards Saguaro National Park West.
AZPM Staff
At its meeting Tuesday night, the Tucson City Council passed a resolution strongly opposing the proposed route for a new interstate, called I-11, that would connect Nogales to north of Phoenix by passing through Avra Valley.
The resolution states that the highway would conflict with the city's own development and sustainability plans, which include protecting open space, dark skies, wildlife corridors and water resources. Additionally, the resolution describes I-11 as a high-cost project that would encourage urban sprawl, while pointing to the city's support for building upon existing infrastructure and expanding other methods of transportation.
In April, the Arizona Department of Transportation released its recommended path and environmental impact statement for the proposed interstate.
The city's resolution says that path — which would run very near its own CAP recharge facilities and several public lands, including Saguaro National Park and Tucson Mountain Park — would degrade the Sonoran Desert and produce "enormous adverse impacts to economic, environmental, historic, cultural and archaeological resources that could not adequately be mitigated."
ADOT is accepting public comment on the proposed route through July 8.