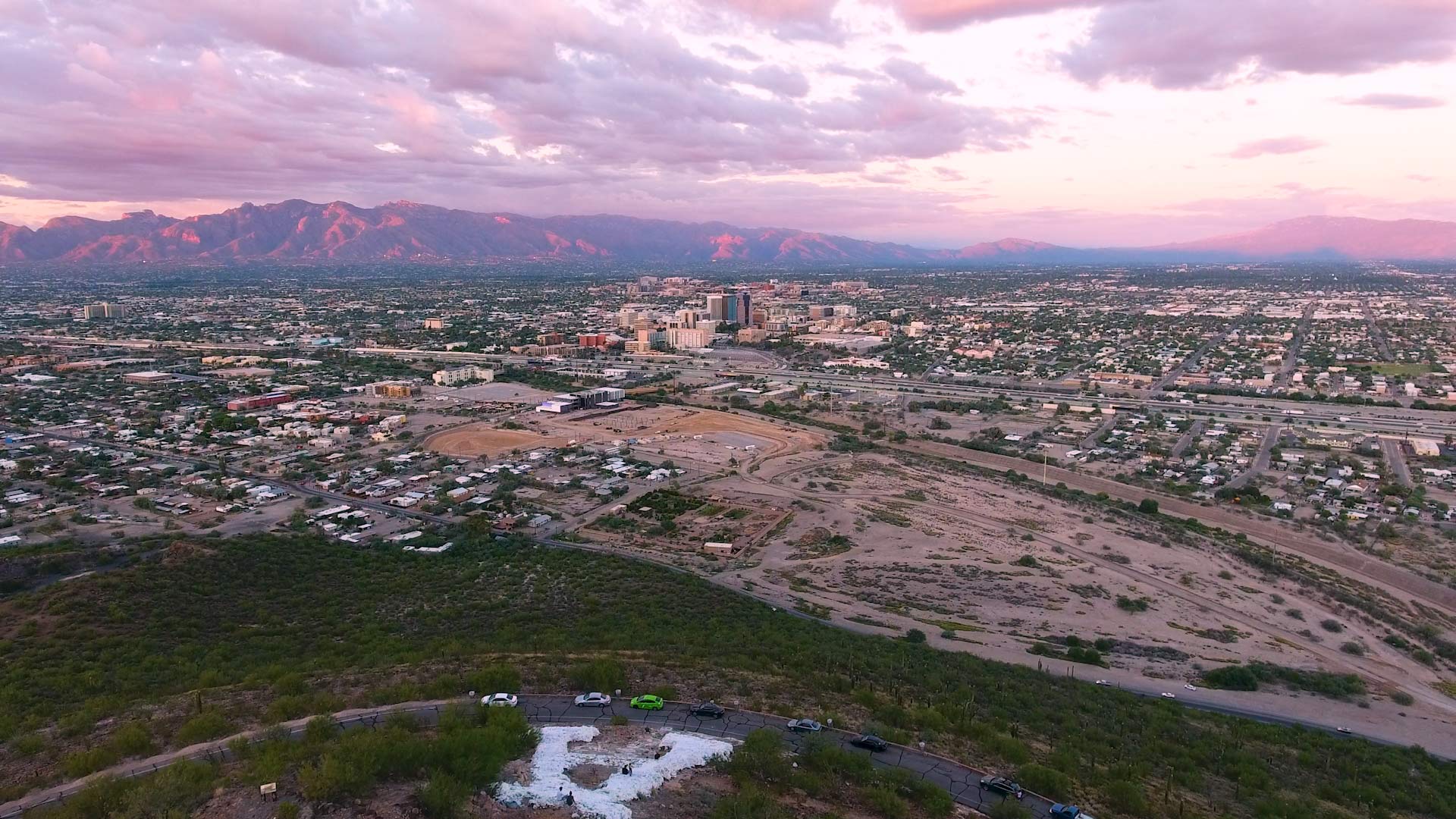 A view of Downtown Tucson and the Catalina Mountains from "A" Mountain.
Mike McKisson for AZPM
The Pima County Board of Supervisors approved $400,000 earlier in June to fund groups that promote tourism and organize community events.
"That's the same amount that we were providing last year, but we did have more people apply this year," said Diane Frisch, attractions and tourism director at Pima County.
The grants for nonprofit community agencies have helped support well-loved events like Tucson Meet Yourself and El Tour de Tucson.
In the past, the Children's Museum of Tucson has used the funding to provide free entry for children throughout the year.
This year nine nonprofits that help promote events, celebrations and tourism in Pima County submitted applications requesting funding.
"People are always looking to expand their programs and offer more services for residents and visitors alike," said Frisch.
After being reviewed by the Outside Agency Citizen Review committee, all nine agencies were recommended to receive financial support.
The recipients will split the approved $400,000 based on what they requested and what they are doing.
"Our additional funding helps with outreach, sometimes with advertising, and with recruiting volunteers that helps their event be better, bigger, and hopefully draw more people," said Frisch.
Increased tourism is an important part of economic development for the county.
According to Frisch, when visitors use the county's attractions, they generally stay in hotel, and that creates bed taxes which goes right back into building the community.
"It's an all-around benefit for everyone in Pima County that those taxes come back in and stay in the community," she said.

Recipients
Ajo District Chamber of Commerce
---
Monika Damron is a University of Arizona journalism student and an Arizona Public Media intern.