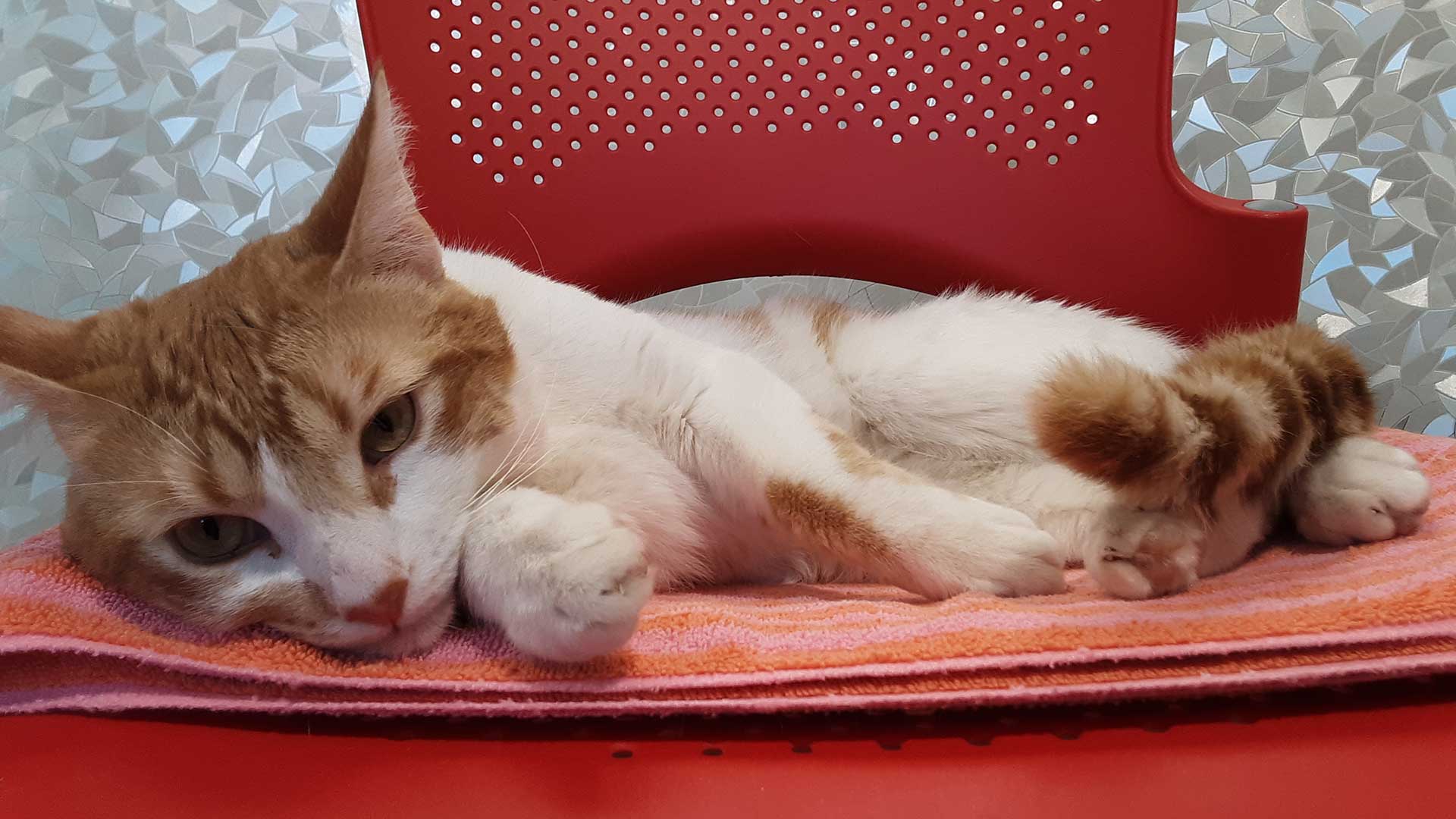 Former stray cat Pyrite relaxes in an upgraded feline facility at Pima Animal Care Center.
Anthony Perkins/AZPM
Pima Animal Care Center is offering free microchipping for dogs and cats as it prepares for a spike in lost pets after Independence Day.
The fireworks and other loud celebrations during the holiday can scare pets, and some animals run away from their homes. After the firework displays in 2018, the shelter took in 416 animals in one week, said Nikki Reck, the spokesperson for Pima Animal Care Center.
She said microchipping a pet before the fireworks can help reunite owners with their animals if they are separated.
"We're here to help. We have a microchip clinic happening everyday here at the shelter from 3 to 5 [p.m.] up until July 3, in hopes of lowering the number of animals that are lost after the Fourth of July fireworks," said Reck.
She said 41% of the animals the shelter received in 2018 were pets, not strays.
Reck said earlier this month that the shelter was receiving 50 to 100 animals a day. Now it has 1,607 animals in its care at the shelter and in foster homes.
The microchipping clinic will be held at Pima Animal Care Center from 3 to 5 p.m. at 4000 N. Silverbell Road daily through July 3.