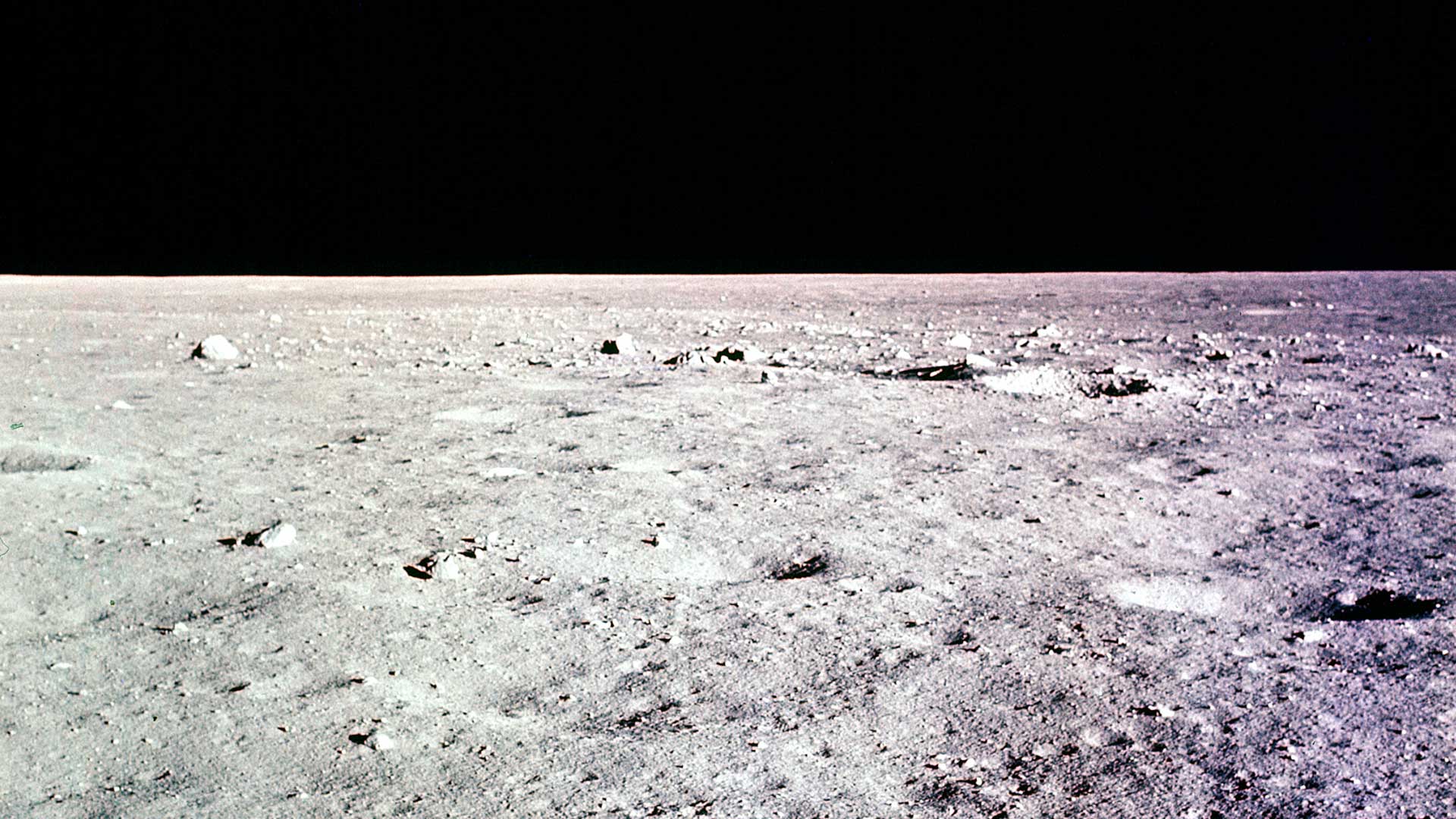 Photo taken shortly before Apollo 11 landed on the moon's surface, July 20, 1969.
NASA
The University of Arizona's role in NASA's Apollo program will be shown through a collection of rare photographs, manuscripts and other documents starting this weekend.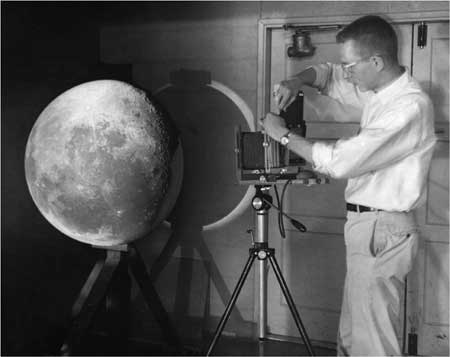 VIEW LARGER Bill Hartmann demonstrates moon mapping techniques at UA Lunar and Planetary Lab, 1961.

Planetary Science Institute
Saturday, July 20 marks the 50th anniversary of Apollo 11's manned moon landing. Special collections curator Molly Stothert-Mauer notes visitors can see some of the earliest moon maps put together by UA lunar experts in the 1960s, but the highlight of the exhibit shows how the researchers did it.
"The real heart of the show is an original artifact on loan from the Lunar and Planetary Laboratory, which is a precision hemisphere and it looks like the world's coolest Easter egg, and you can turn on the projection and it becomes the surface of the moon," she said.
UA astronomer Gerard Kuiper and his staff used observations from the mountains near Tucson to make their moon maps. The maps helped Apollo astronauts make six successful lunar landings.
The exhibit runs through the end of the year next to the Main Library on the UA campus.