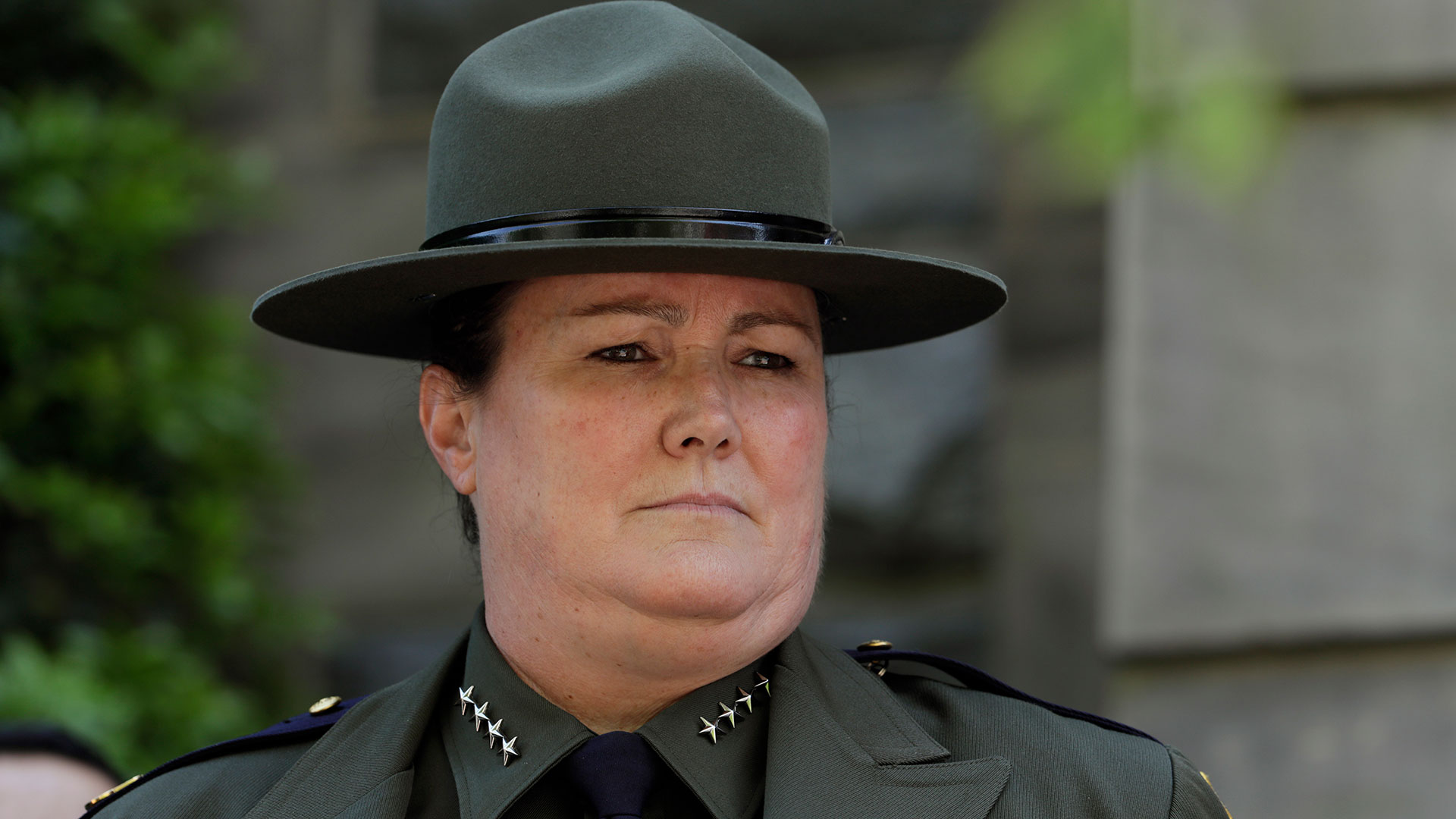 VIEW LARGER U.S. Border Patrol Chief Carla L. Provost May 7, 2019.

Glenn Fawcett/CBP
The chief of the U.S. Border Patrol told lawmakers Wednesday that she joined a secret Facebook group, where agents had hurled abuse at members of Congress and mocked dead migrants, to see what personnel said about her.
Carla Provost told a House appropriations subcommittee that she joined the secret Facebook group only to search her own name.
"The reason I commented on that was because my agents were talking about me, and I will go in and I search posts. I did not even know at the time what group I was on or whether I was on a group," she said, noting that the post was one about her name appearing as a solution on the gameshow "Jeopardy."
The social group she joined of nearly 10,000 people included border agents who mocked photos of dead migrants and passed around a violent meme of Congresswoman Alexandria Ocasio Cortez.
At least 60 agents are currently under investigation for their involvement in the group, which was exposed by ProPublica.
Provost told lawmakers she immediately reported to investigators her involvement in the group. She had condemned the lewd postings when they first surfaced but didn't reveal she was a member until after her involvement was outed by The Intercept.