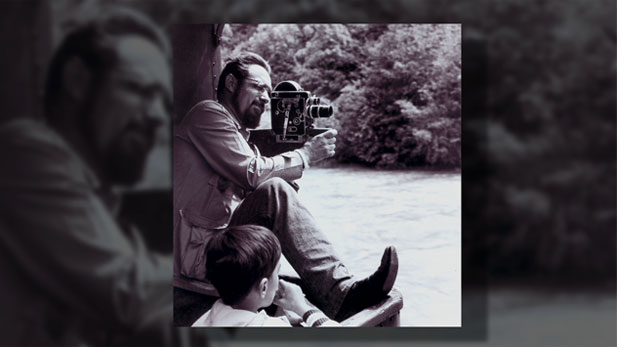 PHOTO: AZPM
Filmmaker Ken Wolfgang's work was recently contributed to the UA Special Collections.
Filmmaker Ken Wolfgang traveled the world from the 1950s through the 1980s, documenting the diverse people and cultures of an era. His films have recently been donated to the Special Collections division of the University of Arizona Libraries, where they will be curated and made available to students, educators, and the general public.
Wolfgang says the defining moment in his life as a filmmaker came in 1951, when he was deployed to Japan as a young military enlistee. He says his mind was full of the negative stereotypes of the Japanese that prevailed at the time. When he arrived, he had the epiphany that the Japanese were just like him.

"I was furious that I was fed this nonsense," Wolfgang says, "but even more so that I believed it."
He has since worked to offer an insightful perspective into the lives of his subjects through his films, and he says he's hopeful they will be useful to students and the general public.

The Special Collections division has begun the process of digitizing the hundreds of reels, and plans to make the first films available for use in the classroom as soon as the 2013 spring semester.