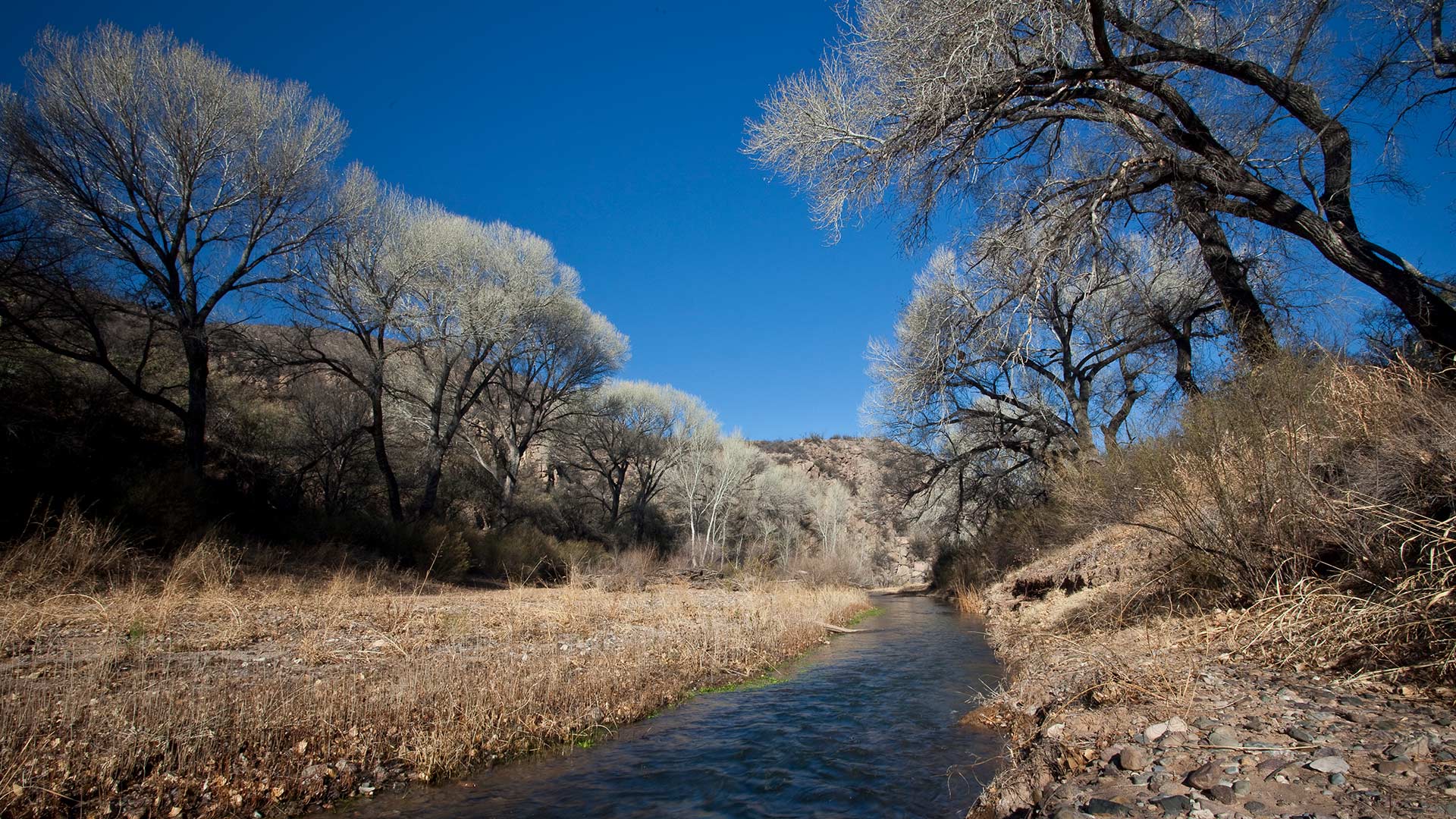 The San Pedro Riparian National Conservation Area in Cochise County, Arizona.
Bob Wick/BLM
The Trump administration is planning to build or replace 63 miles of border fencing mostly on protected federal lands in Pima and Cochise Counties, including a 0.2-mile section that would cross the San Pedro River. The proposed design of that new "bollard-style" wall includes 18-to-30-foot, concrete-filled steel bollards about 6-by-6 inches in diameter.
The Bureau of Land Management manages the San Pedro Riparian National Conservation Area, federally designated in 1988 to protect and conserve habitat, wildlife, cultural and recreational resources.
In comments submitted to Customs and Border Protection, BLM says the proposed fencing could act as a dam on the river, and significantly hamper the flow of water — and everything it carries — during monsoon floods. While BLM says it hasn't seen any proposed designs for the river crossing, "we anticipate that installation across the San Pedro River of a typical 18' - 30' border barrier design could accumulate a significantly greater amount of sediment and debris than what is normally found in ephemeral drainages."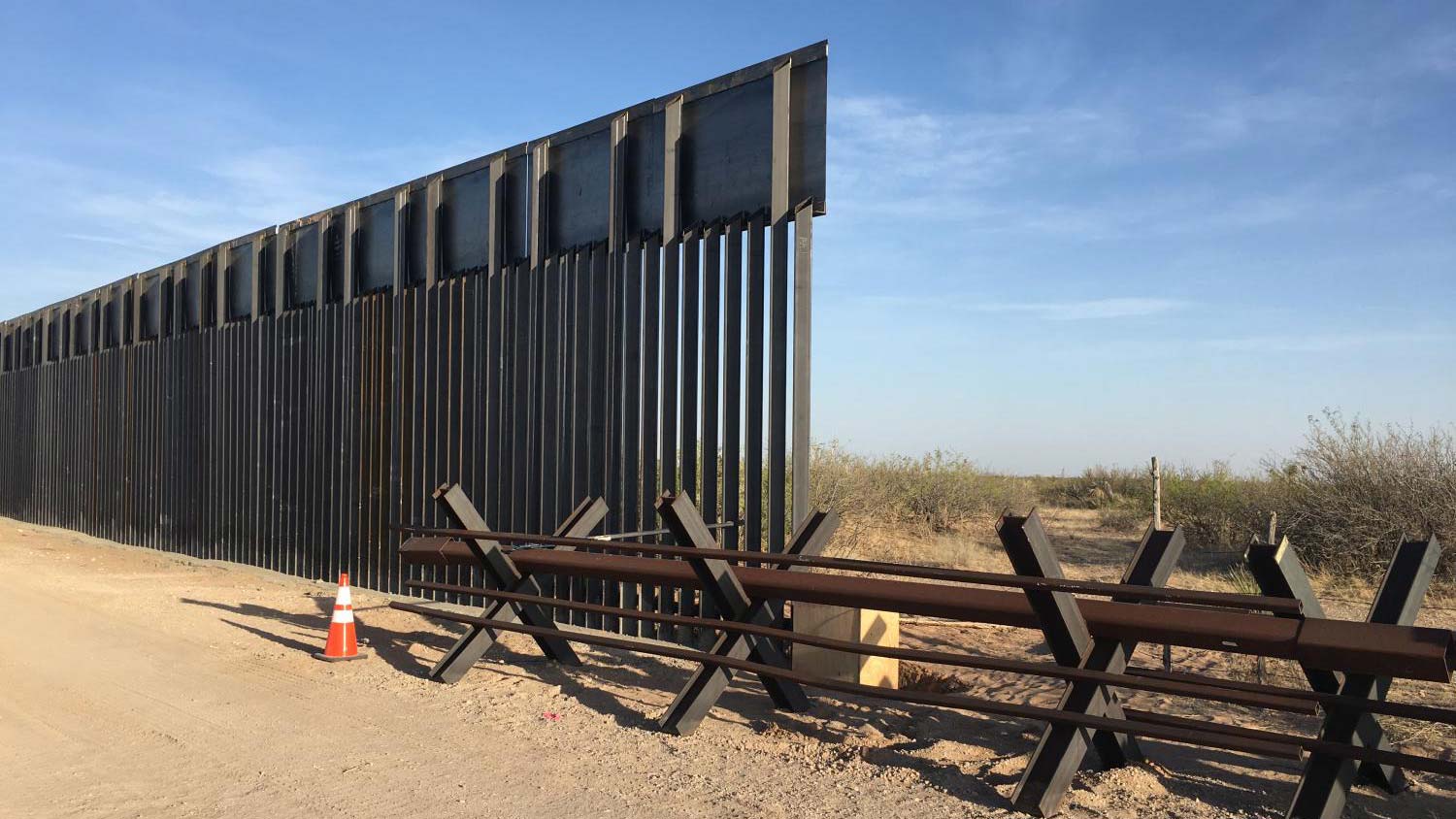 A bollard-style steel border wall adjacent to "Normandy" style vehicle barrier fencing in Sunland Park, New Mexico.

Michel Marizco/Fronteras Desk
BLM says a fence blocking the seasonal flows during the monsoon could damage riparian habitat, and erode the San Pedro's channel and banks. The agency cited 21 threatened and endangered species — including the jaguar, ocelot and Mexican spotted owl — that could be impacted by wall construction or related surveillance lighting.
BLM recommended CBP coordinate with them and other federal agencies, as well as tribal governments and local authorities, on any construction work that goes beyond the so-called "Roosevelt Reservation," the 60-foot strip of border land under the authority of the federal government.
On Friday, a Supreme Court decision gave the Trump administration the go-ahead to use defense funds to build the border wall.