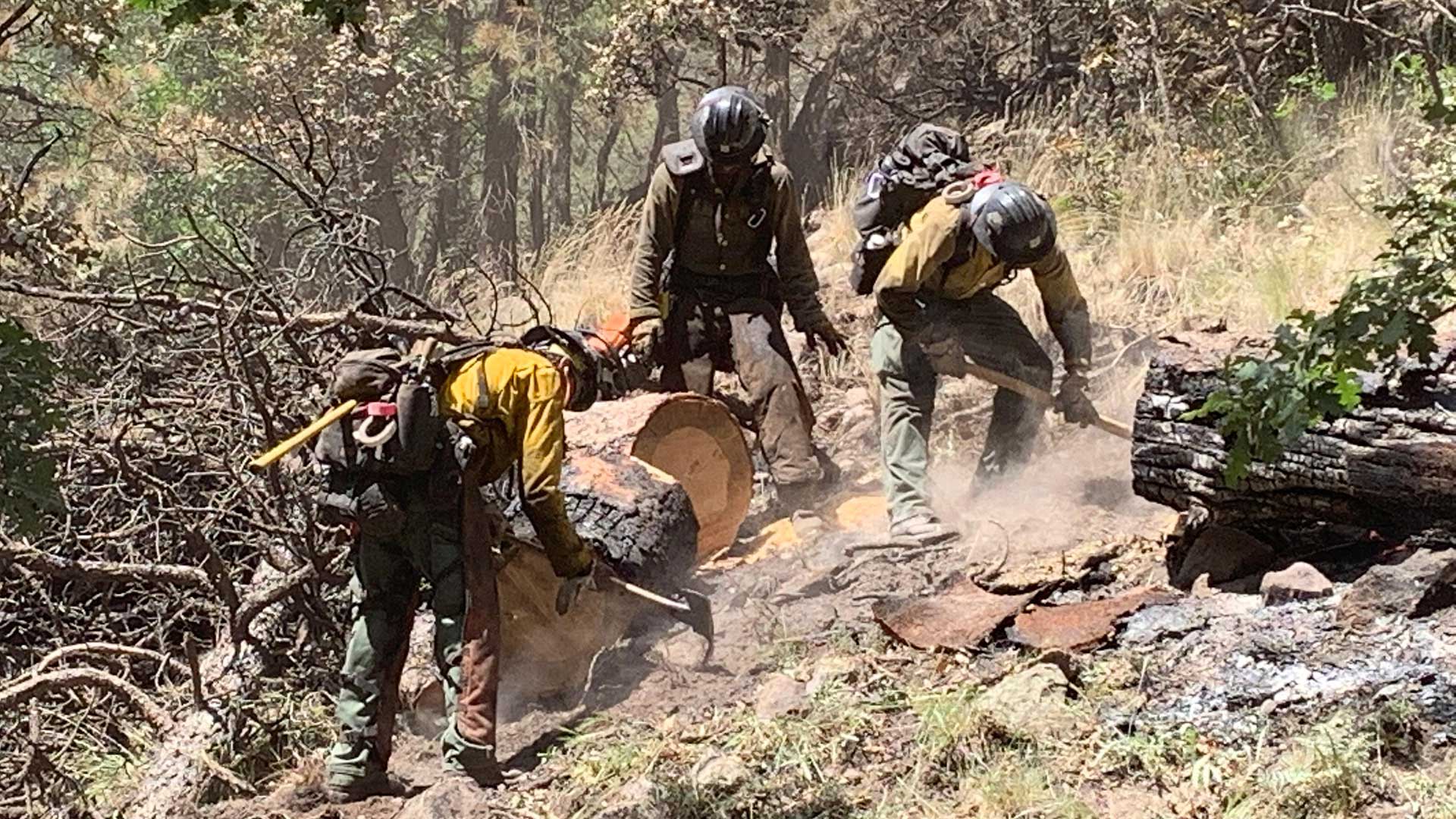 Photo posted to a government incident tracking website of firefighting crews working on the containment line of the Museum Fire, July 28, 2019.
Inciweb
FLAGSTAFF — Authorities say a wildfire burning in a northern Arizona mountain pass was 82% contained as of Monday evening.
That figure is up from 46% on Sunday.
Fire officials say the blaze has scorched more than 3 square miles in the Coconino National Forest in Flagstaff since it started on July 21.
The cause of the fire is under investigation.
The Type 1 Incident Management Team plans to transfer command of the fire back to the Coconino National Forest on Tuesday night and a local Type 3 team will continue to fight the blaze.
Officials say fire activity has been minimal with no perimeter growth the past two days.