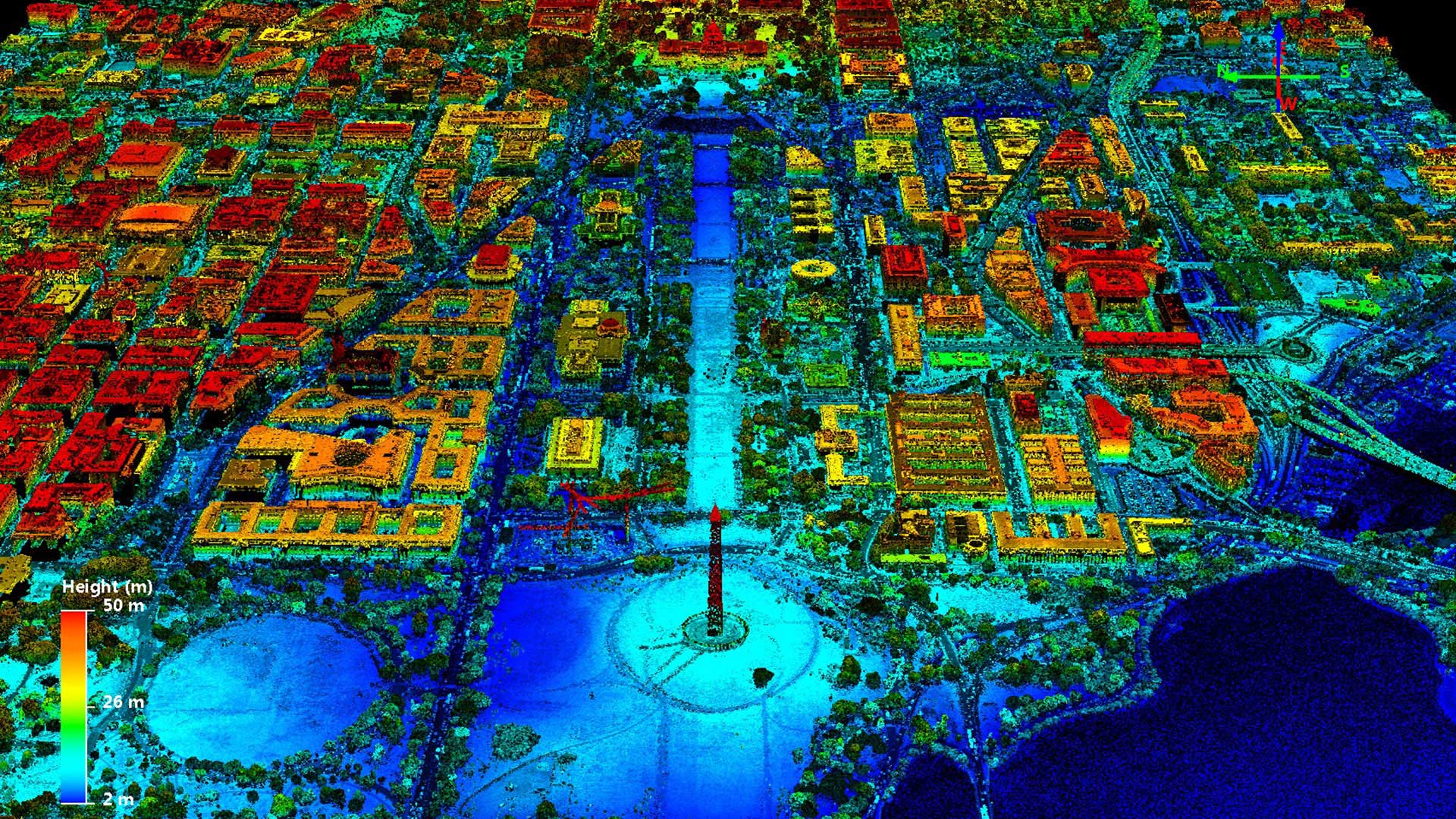 A 2017 lidar "point cloud" image of the Washington Mall in Washington, D.C. Advances in remote sensing technologies are changing the types and quantity of data available to researchers.
Jason Stoker/USGS
As students prepare to resume classes at the University of Arizona, one UA professor suggests they concentrate on courses that include data collection.
Hoshin Gupta teaches Hydrology and Atmospheric Sciences, and analyzes huge amounts of data in his research. He notes his students should get accustomed to doing the same as they enter the field of Earth science.
"You don't need to be a computer nerd or a mathematician, or even an expert in data analytics," Gupta said. "But you need to understand there are some basic processes by which we analyze data and make sense of the world."
Gupta adds that trends in higher education suggest students should pursue data computational courses regardless of their major field of study.
"As machine learning is starting to take over, there's a pressing need for all of the fields to start taking this more seriously," he said.
According to Gupta, the use of satellites and embedded sensors produces more information than researchers have ever had access to before. So, he says, scientists are faced with a new challenge of how to interpret vast amounts of data. Gupta thinks the development could potentially lead to a new and different way to do science.