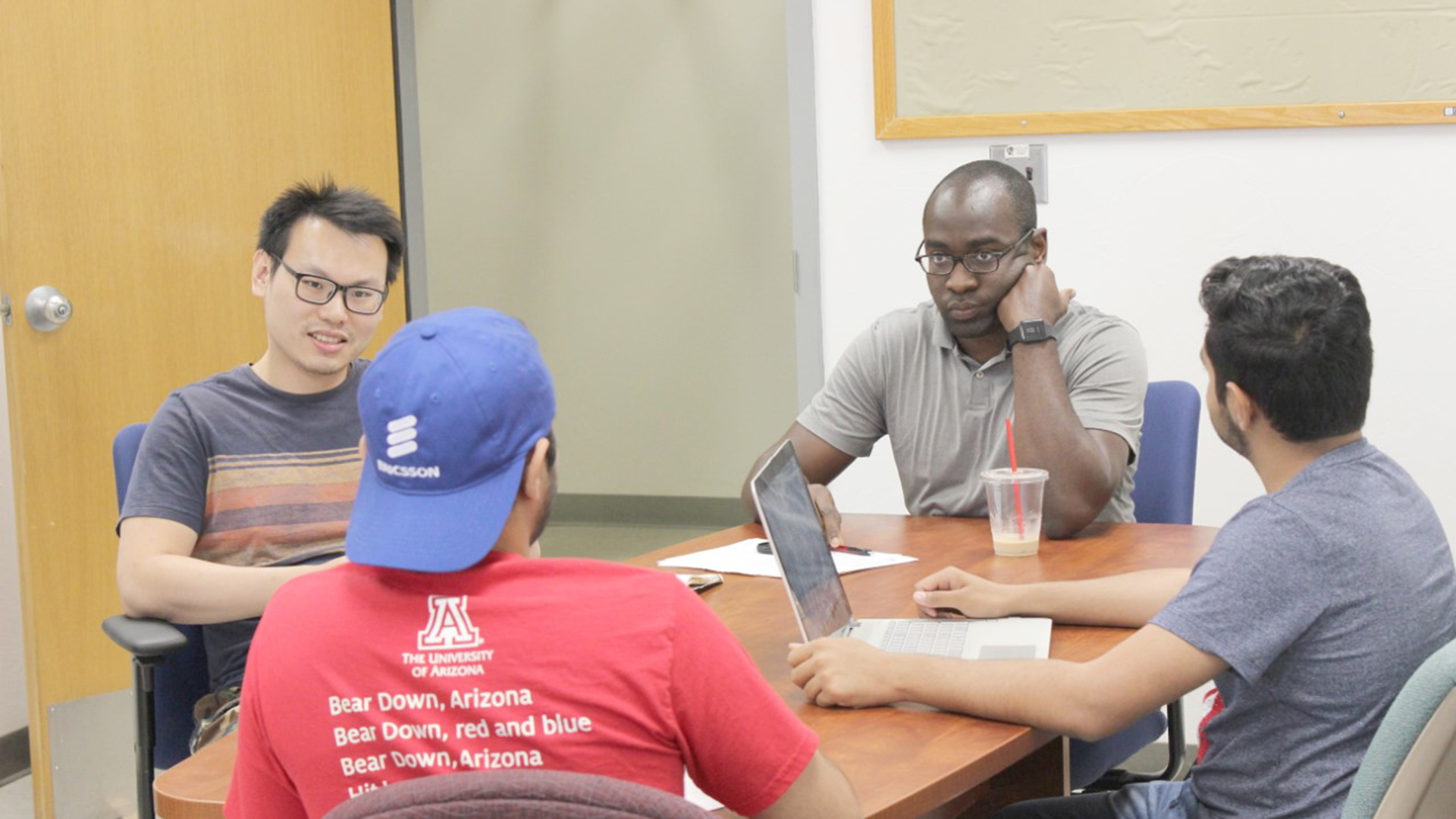 Tosi Adegbija, center, listens as UA students discuss computer engineering proposals.
Courtesy of Tosi Adegbija
Research is underway to make your smartphone smarter.
University of Arizona professor Tosi Adegbija is working on ways to make computer systems more efficient, including the ones in our cell phones. He says one approach is to fine tune memory storage, or cache, to fit the user's specific needs.
"The cache is part of the hardware in your cell phone," said Adegbija, "But the data in the cache will be different depending on what you are doing."
Adegbija explains a computer cache can be overloaded with unnecessary data, especially when using certain social media or a particular browser. He wants to redesign memory storage to keep junk data from clogging up the cache.

The National Science Foundation is supporting Adegbija's work through a $500,000 award to the UA electrical and computer engineering department.