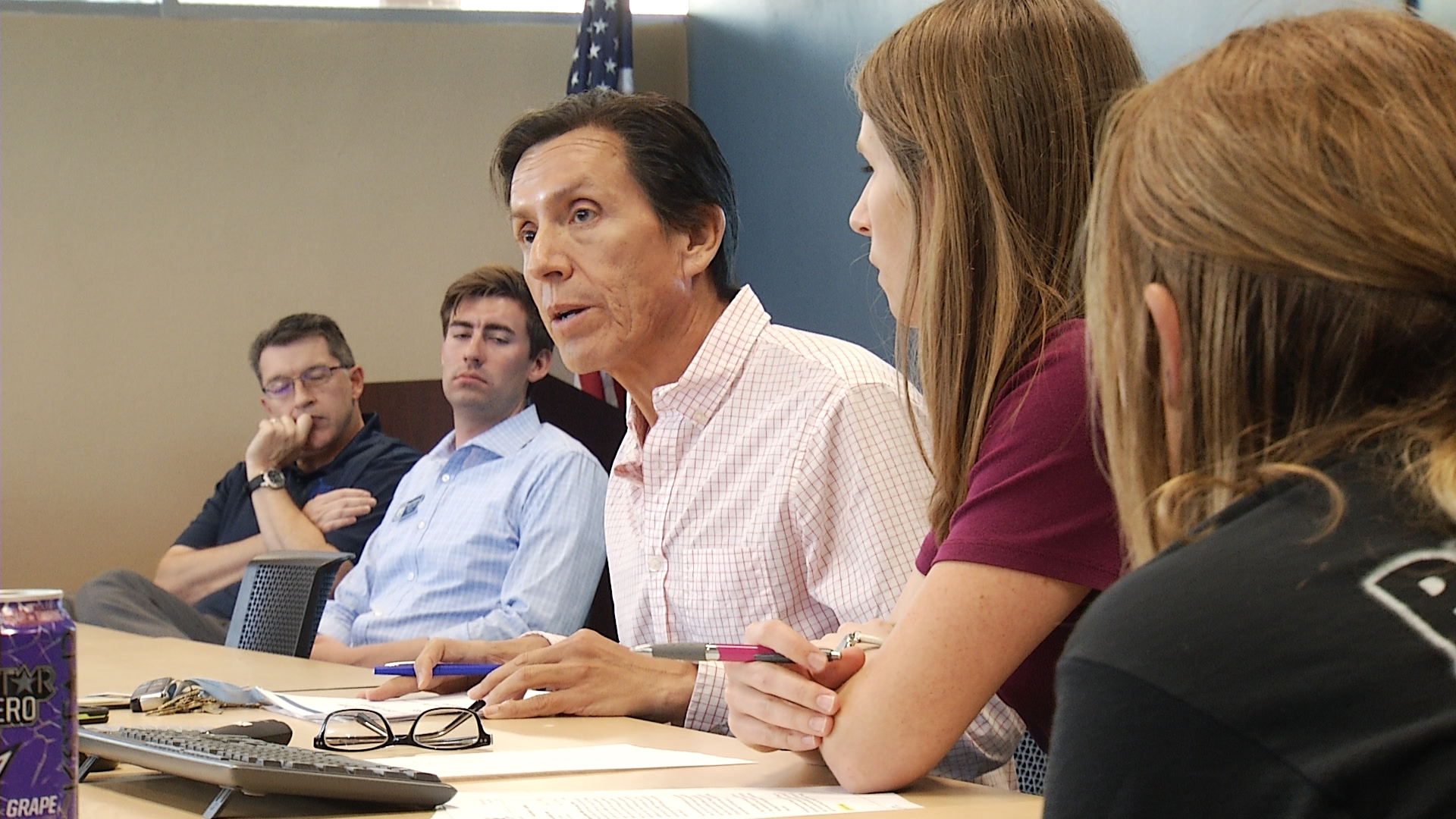 Pima County Health Department officials explain proposed changes to the tobacco ordinance on Sept. 10, 2019.
Steve Riggs/AZPM
Students, retailers and public health advocates agreed that Pima County should raise the legal age to purchase tobacco products from 18 to 21. But they disagreed on the details.
The Pima County Health Department introduced several proposed modifications to how the policy will be enforced following the Board of Supervisors' rejection of the ordinance last month. Tucsonans at the final public meeting to discuss the policy on Tuesday clashed over whether the changes would help keep tobacco products out of teens' hands.
"We can all agree we need to raise the age to 21," said Brian Hummell with the American Cancer Society. "We can all agree something needs to be done. It has to be something real. It has to be something that's going to have an impact."
The county is proposing a cessation program for those caught trying to buy underage. But Chris Avery with the Tucson city attorney's office said the way the current tobacco law is enforced isn't designed to catch buyers.
"I can't see any mechanism by which you catch a buyer because the enforcement protocol is to use this sting operation to identify folks that are willing to sell to a person who's known to be underage but who is participating in the enforcement," he said.
The county is also weighing an education program for salespeople who violate the policy, with a $300 fine after the third offense.
The County Health Department will use the public feedback to draft a proposed ordinance. The Board of Supervisors is scheduled to vote on changing the age to purchase tobacco next Tuesday.
Tucson City Council member Paul Durham was the first to propose raising the age of tobacco purchases in the city. An aide in Durham's office said Durham will continue his effort if the county votes it down.