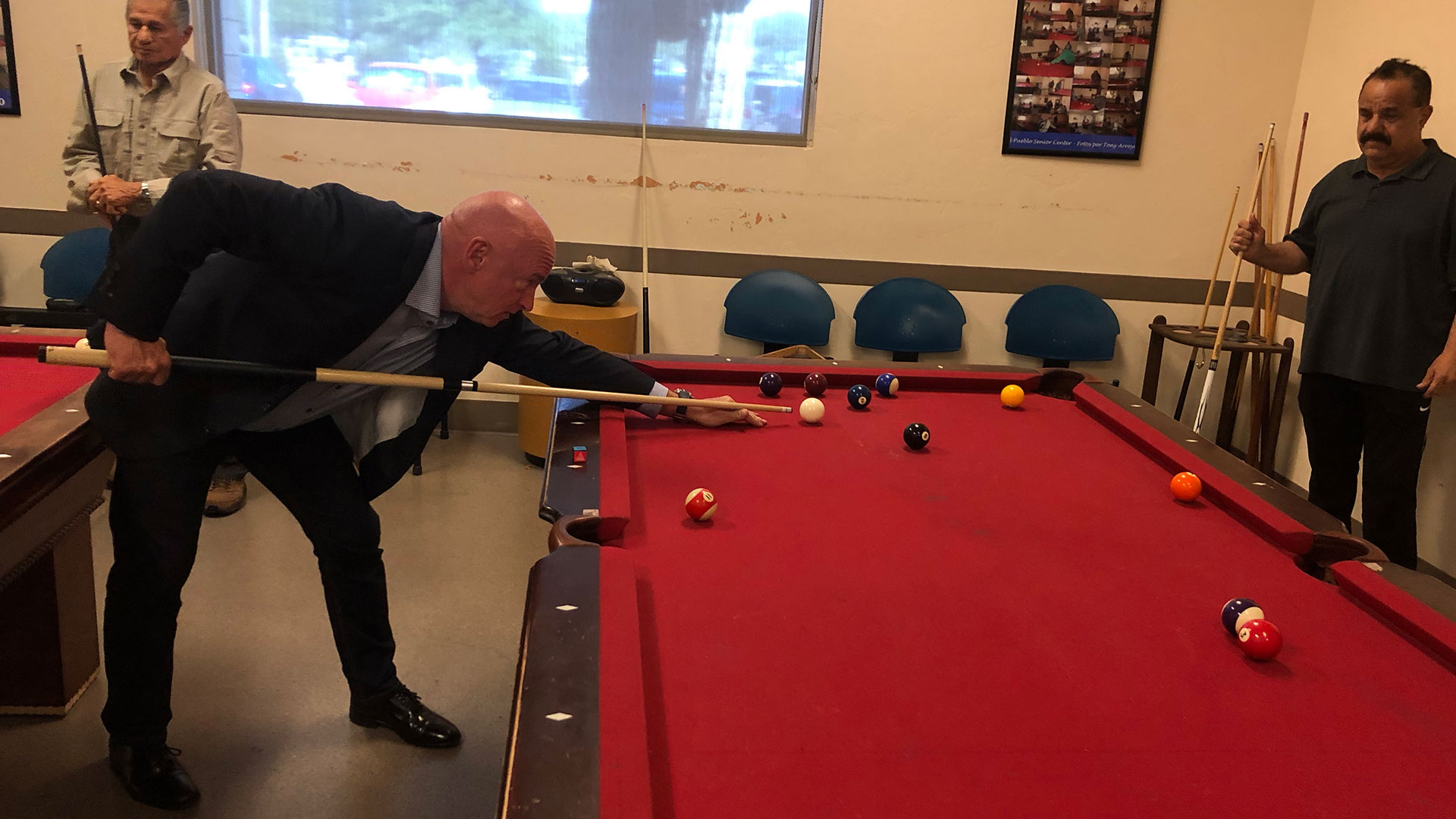 Democratic candidate for U.S. Senate Mark Kelly plays pool with senior citizens at the El Pueblo Center in Tucson, Sept. 17, 2019
Christopher Conover/AZPM
U.S. Senate candidate Mark Kelly visited Tucson Tuesday to talk about health care with senior citizens.
During a stop at the El Pueblo Activity Center on Tucson's south side, Kelly answered questions about space travel, playing cards and health care. Specifically, the seniors who spoke with him wanted to know if he could reduce the cost of prescription drugs.
The Democratic candidate for Senate said he believes the federal government can help.
"Medicare Part D buys 30% of the medication that our country consumes. HHS (Health and Human Services) should be able to reduce the price of those drugs. I mean it is currently prohibited for them to negotiate the price of prescription medication, doesn't have to be that way," he said.
Kelly said the federal government should not try to fix all health care problems at once. He said it would be smarter and more efficient to identify individual problems, fix those and then move to the next problem.
Kelly is challenging Republican Sen. Martha McSally in 2020 to serve out the remainder of late-Sen. John McCain's term.