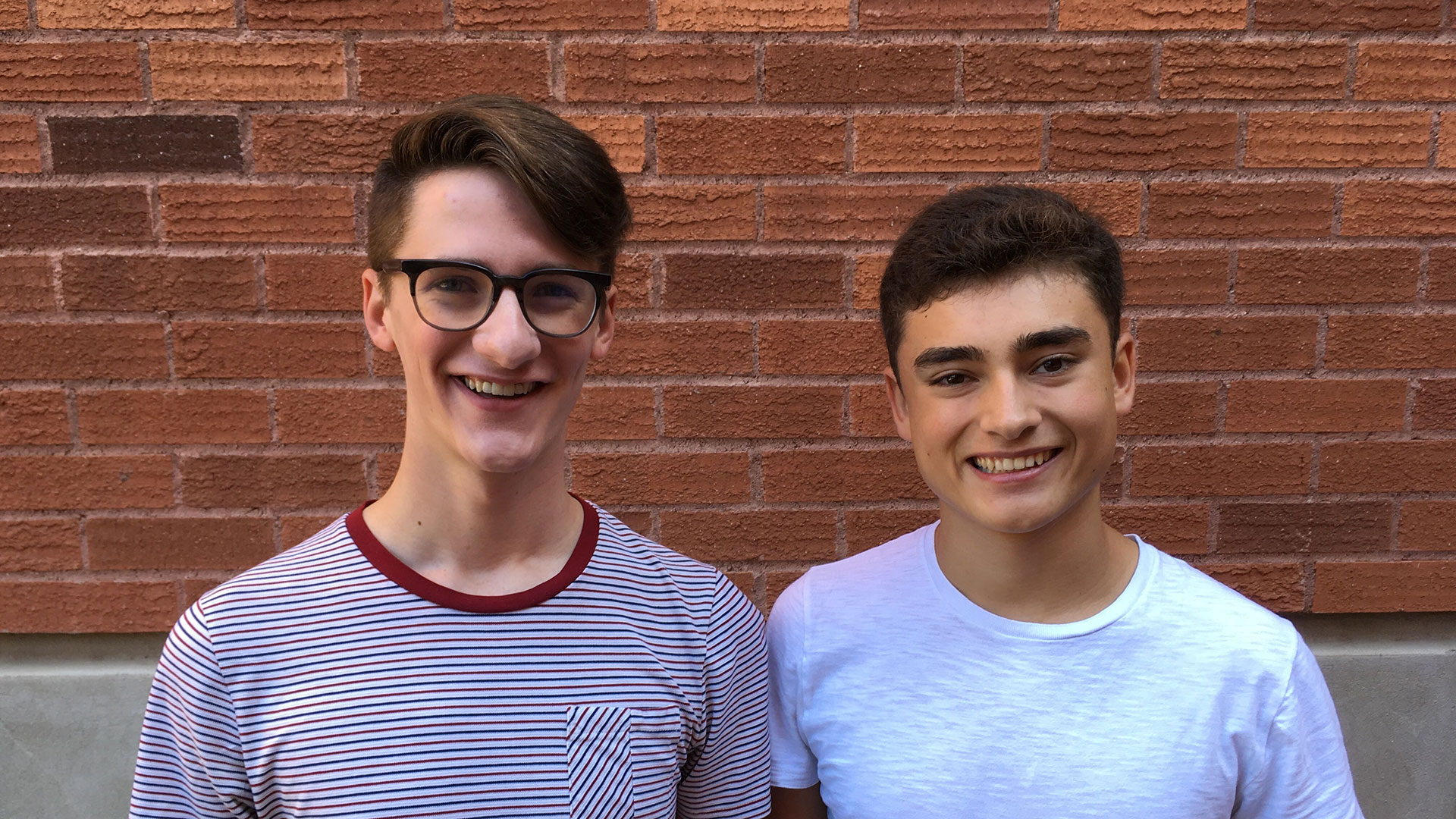 VIEW LARGER Kyle Kline, left, and Daniel Casanova are co-leads of the local chapter of the Arizona Youth Climate Strike.

Ariana Brocious/AZPM
Young Tucsonans will gather at Presidio Park Friday afternoon to encourage city leaders to take action on climate change. Local and state elected leaders, including Andres Cano and Regina Romero, will speak at the event.
Daniel Casanova is a UA student and co-leader of the local chapter of the Arizona Youth Climate Strike, which organized the rally.
"We're just encouraging people to vote and stay active in climate activism, and we're also trying to make a statement to push the city of Tucson to not only adopt but also enact a climate action plan similar to what Tempe has adopted already," Casanova said.
"The most important thing we as youth can do is use our voices in the climate activism fight because we're the generation that's going to have to deal with the brunt of the effects," said Kyle Kline, a UA student and co-leader of the event.
Kline said the city of Tucson needs to adopt a goal-oriented sustainability plan that will track and dramatically lower carbon emissions. He said the Arizona Youth Climate Strike is a growing movement across the state.
Students at Pueblo High School will also hold a walkout Friday to protest the fossil fuel industry for contributing to global climate emissions.
"We don't see climate change as a one-party issue. Climate change is something that is going to affect every single living person on this planet. And it's something that the city really, really needs to push for to make sure that we can all have sustainable and livable futures," Kline said.
The rally ties in to a week of international climate change activism ahead of the United Nations Climate Action Summit next week. The event takes place at Presidio Park from 4:30-6:30 p.m.