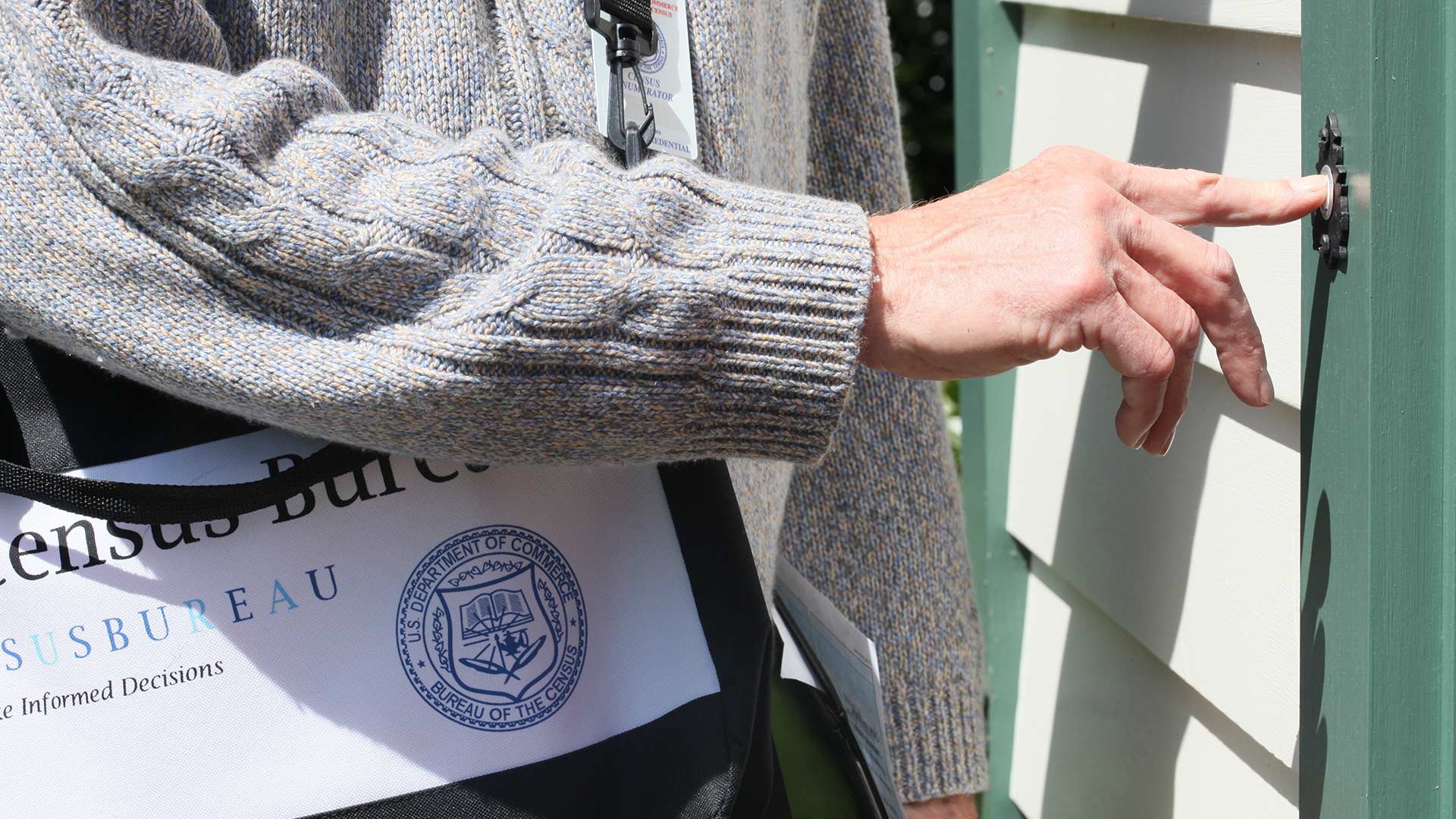 A census 2010 employee rings a doorbell.
U.S. Census Bureau
The U.S. Census Bureau's plan to contact people by mail to remind them to fill out the census form online has Rep. Raul Grijalva concerned.
In a letter to the bureau, Grijalva said in rural areas and on tribal lands many residents receive their mail at P.O. boxes, and the census will not mail the information anywhere but a physical address. He said that could result in a large undercount for Arizona.
"The current lackluster plans do little to address the unique challenges of these communities," Grijalva wrote to Arizona Public Media.
He said in Yuma County, which is in the western part of his district, 88,000 people could be missed.