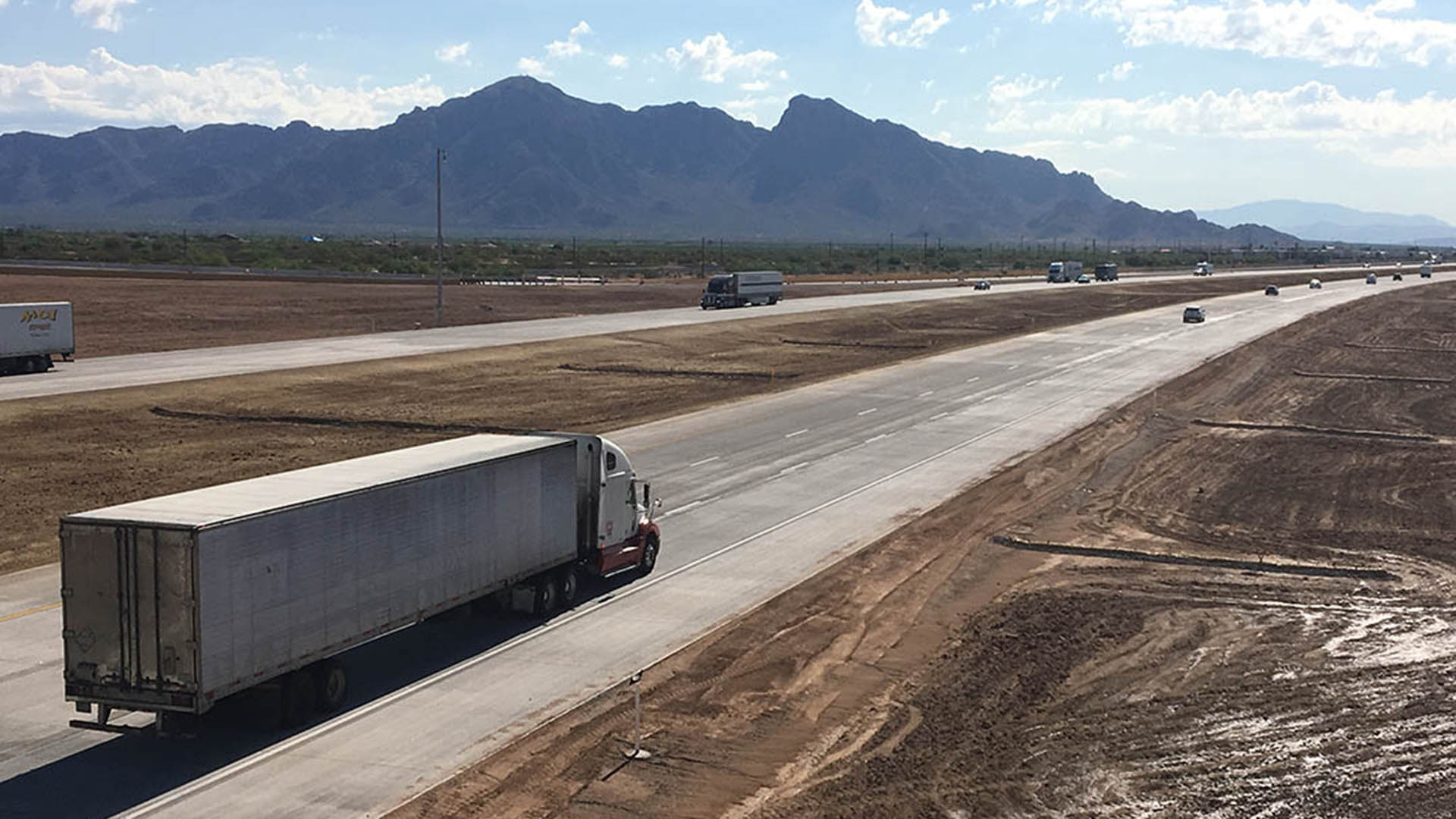 Interstate 10 near Eloy, now three lanes both directions.
Arizona Department of Transportation
Interstate 10 is now three lanes both ways between Tucson and Casa Grande, but your commute probably won't get faster.
The Arizona Department of Transportation projects I-10 could be bumper-to-bumper all the way to Casa Grande during rush hour by 2035. The route currently carries around 60,000 vehicles daily, and that could quadruple depending on the region's growth, according to an ADOT spokesperson.
John Moffatt, director of economic development for Pima County, said those backups won't just be bad for commuters. He said they will hurt trade with Mexico.
"Trucks are like water. They find the path of least resistance and that's what they use. And time is money to those guys," he said.
ADOT plans to widen the highway all the way to Phoenix, but Moffatt said that won't alleviate traffic in Tucson. ADOT's Long Range Travel Plan forecasts that even with the planned widenings, I-10 won't be able to serve expected travel demand.
Moffatt said he supports the proposed Interstate 11 route that would bypass Tucson to the west through the Avra Valley. The bypass is one segment of a planned direct route from Nogales to Las Vegas. Moffatt said it would allow for greater trade with Mexico while reducing truck traffic on I-10.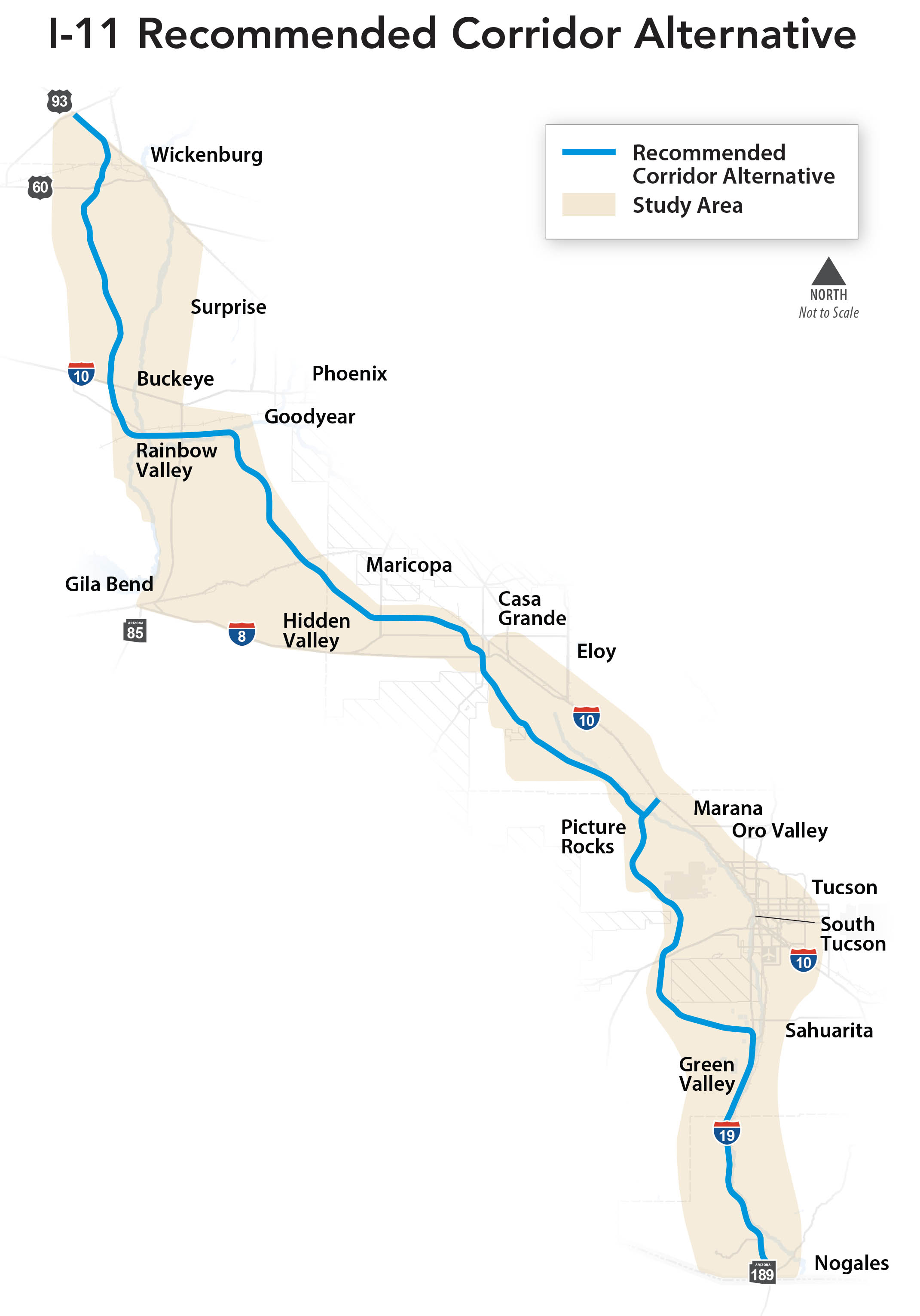 The recommended route for the proposed Interstate 11.

Arizona Department of Transportation
The proposed route is controversial. It would run through undeveloped desert close to protected wilderness like Saguaro National Park.
The Tucson City Council came out against the project in June, saying it would have "enormous adverse impacts to economic, environmental, historic, cultural and archaeological resources that could not adequately be mitigated."
Fred Stula, executive director of Friends of Saguaro National Park, said the new highway is unnecessary.
"I don't really understand why taxpayers should be spending between $4 and $10 billion dollars to build this road when they could spend a fraction of that to fix I-10 or expand it," he said. "Are we building a highway for a transportation system past its prime?"
Stula said the state should be looking at other ways to prepare for growth, like investing in passenger rail between Phoenix and Tucson.
ADOT completed a study and environmental impact statement of a rail corridor between the two cities in 2015, but no funding or construction schedule was ever established.
As the region grows, the I-11 could influence where development happens. Stula says the highway would promote urban sprawl in mostly undeveloped desert. Moffatt says that growth is inevitable.
"Traffic is going to start going north and south through the Avra Valley just on its own," he said. "It's not a forward-thinking process that says they're going to stop all traffic going through the Avra Valley. I think it's going to naturally just grow anyway."
ADOT will release its preferred route for the highway early next year.